Feature
Charles Leclerc on taking virtual racing by storm - and why he can't wait to race Vettel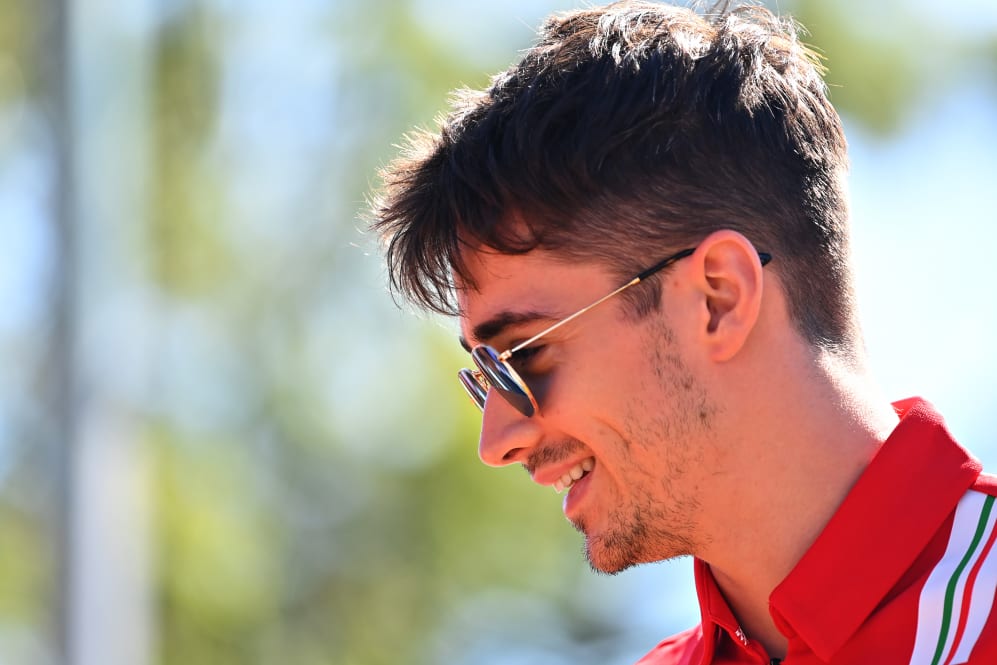 It's a typical afternoon in lockdown, the world's new normal. Charles Leclerc has spent a couple of hours practising on his sim in his Monaco apartment. He plans three more hours later, when he'll race against his mates and go live on Twitch to thousands of fans across the world. But now, he's got a bit of downtime.
He plays a few melodies on his piano, practises some chords on his guitar ("I'm not very good!") and then settles in on his sofa with one of the books on his coffee table, all of which chronicle the history of Ferrari. Racing in red has long been Leclerc's dream, to the extent he still has to pinch himself that it's real. The pride he has when he gets behind the wheel of a car that has rolled off the factory floor at Maranello oozes out of him.
READ MORE: How Leclerc made himself Ferrari's leading man
It's why when he decided to join Formula 1's Virtual Grand Prix series earlier this month, he didn't do it lightly. As he was representing Ferrari, he put in the hours to prepare. Even before the F1 2019 game landed on his doormat just days before his debut in the series, he had spent hours talking to the FDA Esports team (Ferrari's sim racing outfit), looking for that edge.
"They gave me a few tips," he says as we talk via video conference, in what is his third hour of interviews, from his Monaco apartment. "I've been training a lot, training with our esports drivers. I've learned a lot."
The training paid off. He remains unbeaten after two rounds, triumphing in the virtual Vietnam and Chinese Grands Prix, in a field that includes his on-track rivals – such as Lando Norris and Alex Albon – as well as Esports specialists and the odd celebrity. It may only be a game but there's a lot on the line.
"There's a lot of fun, but then there are some races where we take it quite seriously," he says. "The official [virtual] F1 races are actually quite serious – and we all want to win." He adds: "This is good way to stay sharp and practise with pressure. Even on a virtual game like this, I have pressure. When Alex was second and very close to me [in the fight for the lead in China], I absolutely wanted to finish first."
Perk of sim racing is hanging out with your mates
Leclerc is part of an immensely successful generation of drivers who have made it to Formula 1 at the same time, having raced together at various levels on their way up. The Monegasque raced alongside the likes of Albon and George Russell in his karting days so already knows them quite well. They're his friends. So perhaps it's only natural that when he's got spare time and a full-on simulator set-up in his pad, he wants to hang out, albeit virtually, with his mates.
"I actually enjoyed it a lot more than I thought I would, especially with Lando, George, Nicholas, Alex, having us on the same chat channel during racing, being able to discuss, it's great," he says. "We're laughing quite a lot. We are just having fun doing this altogether. It is great to be altogether in these times, especially to be able to entertain the people at home. Of course, it's never going to be the same as the real thing.
READ MORE: Leclerc open to fan-less races if it helps get F1 season started
"We can't wait to be racing in the real Formula 1. It's the closest you can get to it. We're having fun, so that's good. With George and Alex since we arrived in F1, we're so busy, we lose a bit the time to speak to each other. The time like this, we found it again. Great to speak, play on different games, sometimes on F1, sometimes on others, we did some racing on truck simulators which was very fun."
And if you were thinking that once the racing restarts, this is the end of their Twitch antics, think again. "Especially this season, I'm pretty sure it's going to be very busy, but I'd definitely be very happy to find this time of moments again in the future, I will try and organise different races we can have together – and hope the others will join," he adds.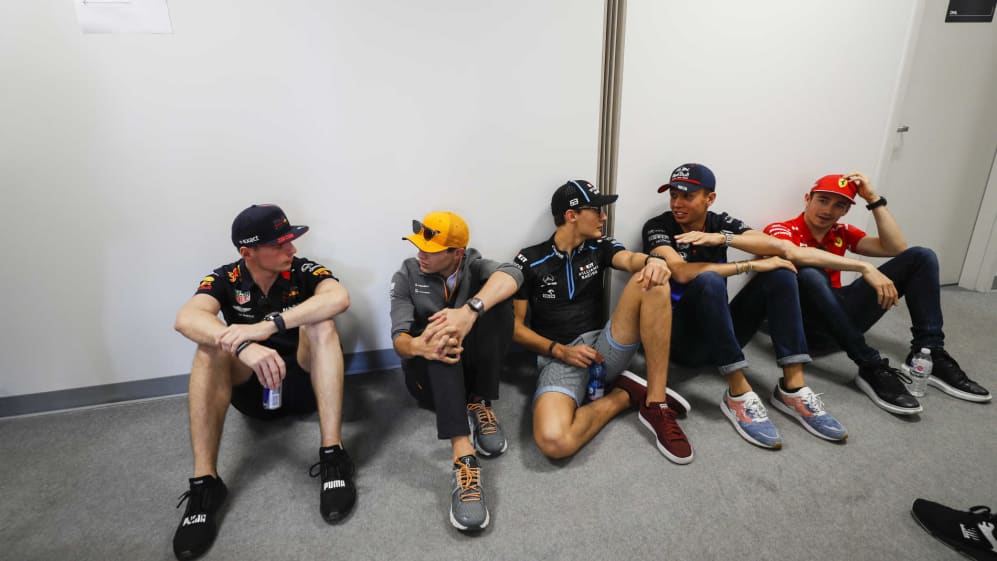 Wanting to give something back to his fans
Like millions across the world, Leclerc is confined to his own apartment, and while he's done well finding stuff to keep himself entertained, he's very aware that many don't and are struggling with boredom. So he feels a duty to try and bring a smile to the faces of fans, in what are very difficult times as the coronavirus pandemic continues to grip the globe and put normal life on hold. How? Well turns out truck racing with f1 drivers at the wheel is hilarious.
"At the moment my main priority is to try and entertain the people at home and also keeping myself also entertained," he says. "So I'm thinking about what ideas I can come up with to try and help people that are bored at home and who don't have the chance to have a simulator like I do here. I want to try and put a smile on their face. It has worked pretty well with the things what we have been doing with George, Nicholas and all the other F1 drivers in involved.
"It also shows people what we're like as normal people. We can finally act as normal people and as normal 22-year-olds, it's what I like the most about this and which I will continue after this situation. In future, I might stay a bit in the virtual world because I enjoy it. "
READ MORE: Leclerc and Ferrari announce multi-year agreement