'What better place to do it' – Piastri thrilled after charging his way to maiden F1 points finish on home soil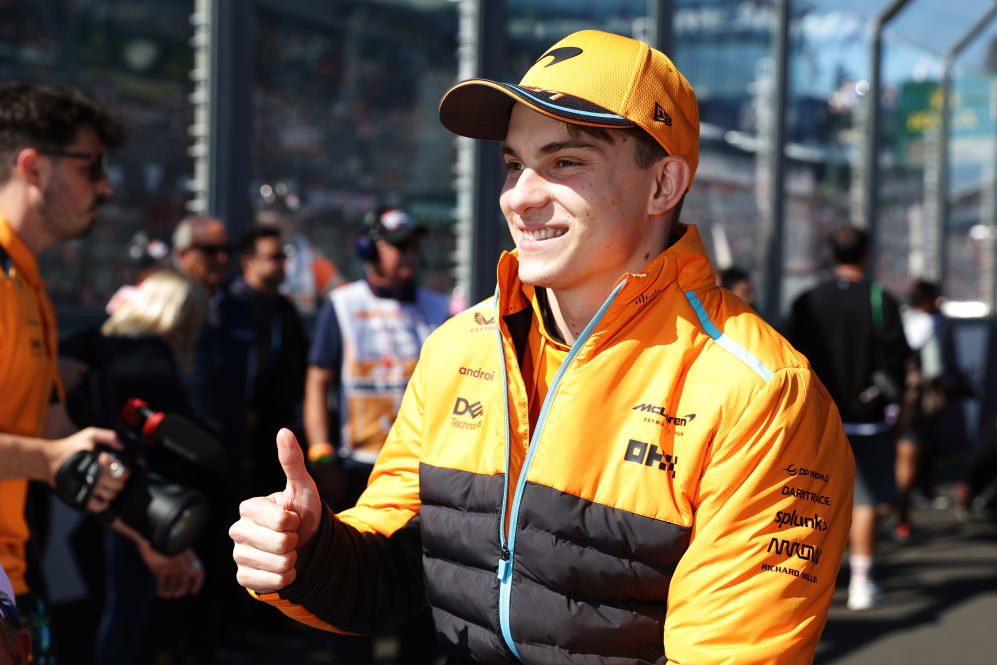 Oscar Piastri marked his first ever F1 points in style as he claimed eighth position in a dramatic Australian Grand Prix, prompting some late cheers from the sell-out Melbourne crowd.
Piastri suffered a disappointing Q1 exit in qualifying, leaving him only 16th on the grid, but the home favourite made the most of several Safety Cars and red flags – while pulling off a series of overtakes – to move into the top 10 on race day.
READ MORE: Verstappen takes first-ever Australian GP win amid huge drama in Melbourne
Asked about surviving the chaos and getting off the mark in the drivers' standings, Piastri said: "Yeah, happy to be in the points. What better place to do it than at home.
"I think we were there when it mattered and, whatever bad luck we had in the first two races, I think came out as good luck today, so we avoided all the carnage there at the end when we needed to be.
"I think in clean air, the pace was pretty solid for both me and [team mate] Lando [Norris]. For me, [I] just got stuck behind Yuki [Tsunoda] for too long and kind of got dragged out of the race, so a few things to improve from my side, but for now just happy to be in the points at home."
Piastri's points, added to Norris's P6 finish, take McLaren from the bottom of the constructors' standings to fifth overall after the first three rounds.
With teams getting some time to regroup ahead of the next round in Azerbaijan in late April, the Australian hopes he and McLaren can use their positive result as a springboard for the rest of the season.
READ MORE: Verstappen 'very happy' with maiden Australian GP win – but says rules were 'not followed' in Lap 1 Hamilton tussle
"I think to have both cars well and truly into the points… at the moment, with where we are, we need to capitalise on days like today, which we did," he commented.
"I think where the car is at the moment, it's not where we wanted it to be, and we've got some [updates] coming in Baku which will hopefully improve our performance.
"To get these points at this stage of the season is a really good result for myself and the team, and for me, just to get my first points on the board in F1 is a nice feeling."