What time is the 2022 Bahrain Grand Prix and how can I watch it?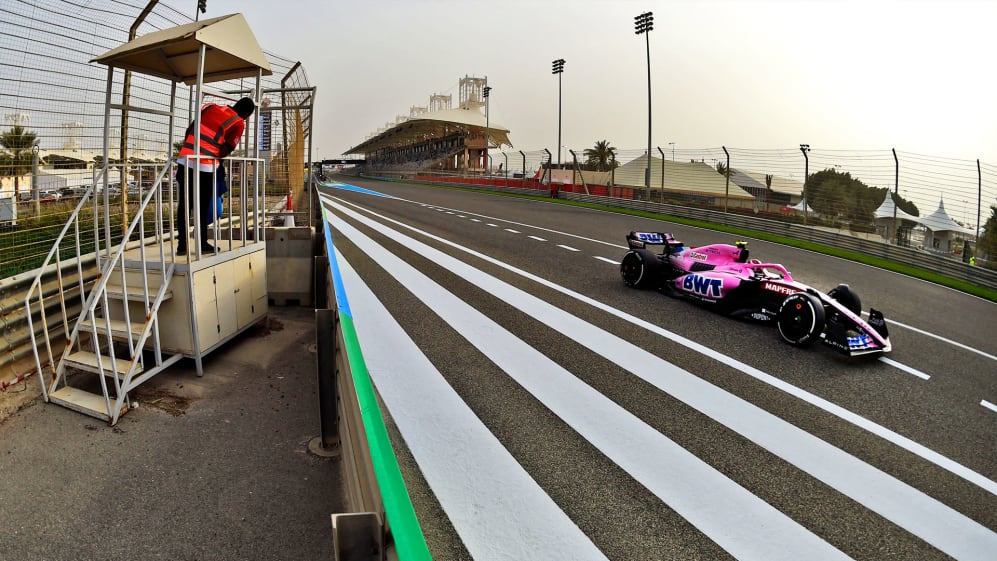 The new era of Formula 1 begins with the 2022 Bahrain Grand Prix on March 18-20. Here's how you can watch all of the action.
The 2022 season begins with a duel in the desert as Bahrain plays host to the Formula 1 season-opener, the all-new 2022 cars set to make their debut in anger at Sakhir.
Last year's Grand Prix saw Lewis Hamilton narrowly beat Max Verstappen in what was the first of many on-track battles for the title between the two drivers.
READ MORE: An uncertain pecking order and question marks over Mercedes – 5 key storylines ahead of the Bahrain GP
That wasn't the first wheel-to-wheel battle in Bahrain; Hamilton and Nico Rosberg scrapped in 2014 and Fernando Alonso and Michael Schumacher did so back in 2006. You won't want to miss this one.
Check out what time the 2022 Bahrain Grand Prix starts where you are in the infographic below, and for more information on what time you can watch the sessions in your location, visit our BAHRAIN GRAND PRIX RACE HUB which features a dynamic time converter giving you all the info you need.