What time is the 2022 Miami Grand Prix and how can I watch it?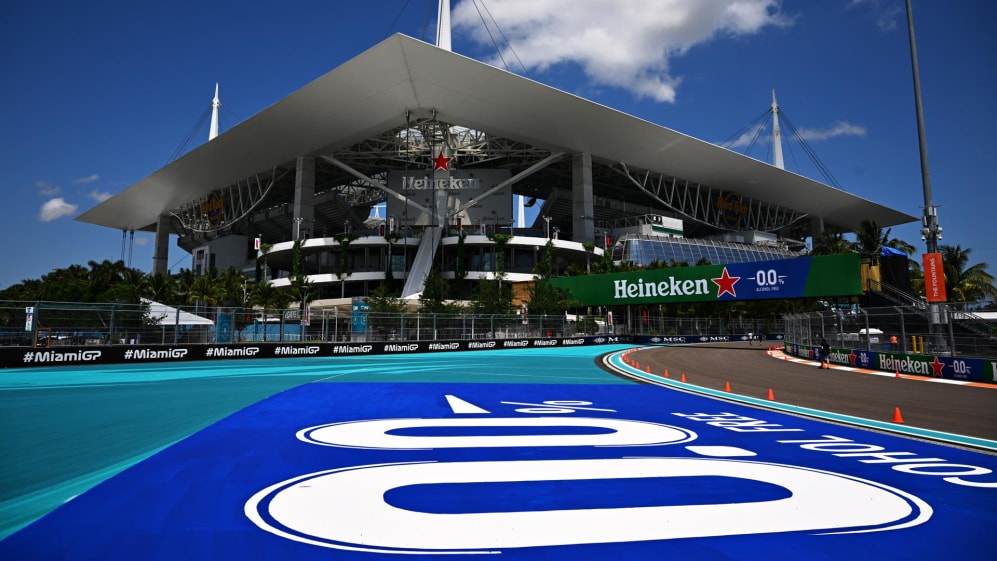 Miami makes its debut on the Formula 1 calendar with this weekend's inaugural Miami Grand Prix – and here's how and when you can watch it.
Charles Leclerc and Max Verstappen resume battle after the reigning champion won out last time out at Imola, with Ferrari and Leclerc still in the lead of the championships. Red Bull will be looking to claw back yet more ground at the Miami International Autodrome, 19 corners and three DRS zones awaiting the field.
FORM GUIDE: Who's in the best shape as F1 heads to Miami for the first time?
The action begins with FP1 and FP2 on Friday, before FP3 and qualifying on Saturday and the Miami Grand Prix itself on Sunday.
Check out what time the 2022 Miami Grand Prix starts where you are in the infographic below, and for more information on what time you can watch the sessions in your location, visit our MIAMI GRAND PRIX RACE HUB which features a dynamic time converter giving you all the info you need.