What time is the 2023 Canadian Grand Prix and how can I watch it?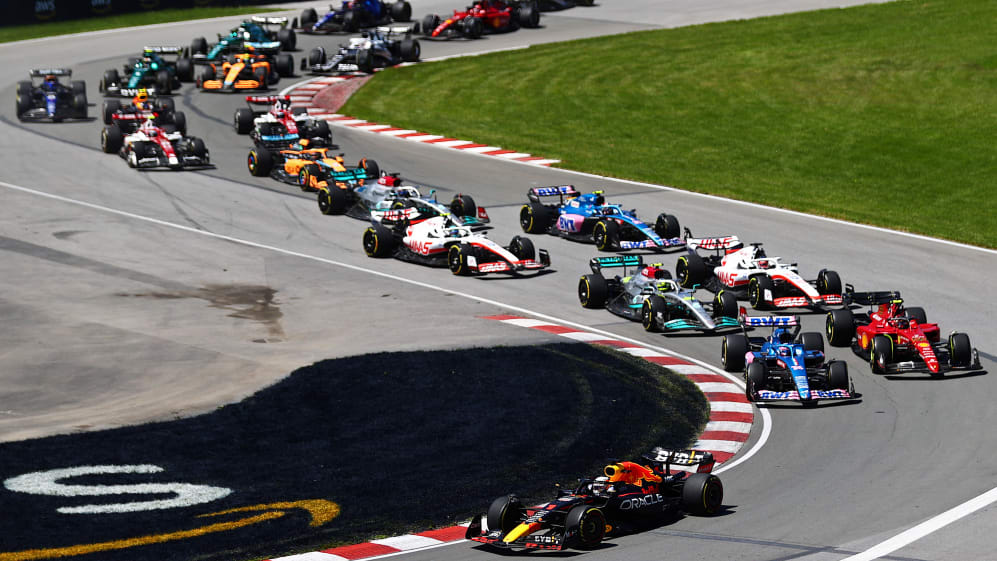 Montreal gets set to host another edition of the Canadian Grand Prix, with Max Verstappen and Red Bull looking to extend their leads at the top of both championships. Here is how and when you can watch all this weekend's action unfold.
Verstappen arrives in Montreal with a 53-point lead over his team mate Sergio Perez in the drivers' championship, while Red Bull currently lead Mercedes at the top of the constructors' standings by 135 points.
DESTINATION GUIDE: What fans can eat, see and do when they visit Montreal for the Canadian Grand Prix
The week starts with FP1 and FP2 on Friday, June 16, in preparation for qualifying on Saturday, June 17, and the Canadian Grand Prix on Sunday, June 18.
Head to the RACE HUB or scroll down for more on how and when you can watch the action, along with the start times for each session wherever you are in the world.