Feature
WHAT TO WATCH FOR: 5 storylines for Sunday's race in Brazil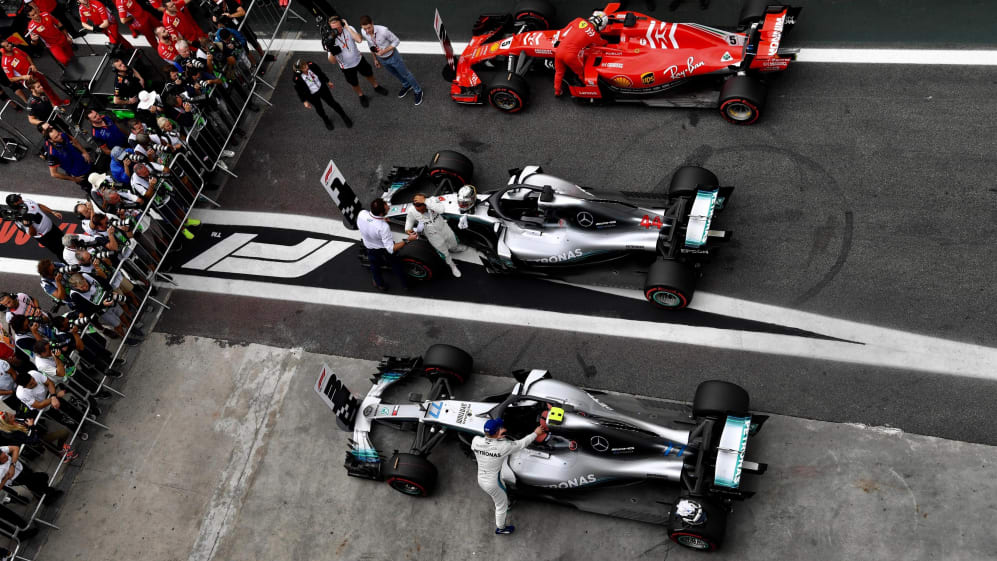 From a front-row pairing who can fight with their gloves off to another big threat from Red Bull, and a resurgent Sauber team chasing big points to Haas trying to keep their pursuit of Renault alive, we highlight five key things to look out for in Sunday's race at Interlagos…
Look at Hamilton, alongside Vettel…
There is always a bit of an anti-climactic feeling to a race after the drivers' championship has been decided, but that doesn't mean it will have an adverse effect on the racing. In fact, with Hamilton and Vettel starting alongside each other on the front row for the first time since Spa, the two men who went head-to-head for the title this year will go wheel-to-wheel into Turn 1.
While the constructors' championship is yet to be decided, there will definitely be different mindsets for both drivers given their own title battle is over, which could mean they are more aggressive with each other as they fight.
Given the fact that Ferrari are starting on the soft compound tyre compared to the supersofts for Mercedes and Red Bull, Hamilton knows it is crucial he maintains the lead at the start, but Vettel will be sitting pretty if he can get ahead.
Vettel has struggled in similar circumstances in recent races, spinning in Japan and the United States when fighting with other cars in the opening laps, but he got the better of Hamilton early on in Belgium. Without the pressure of the drivers' championship to worry about, it could be gloves off between the two when the lights go out.
Will Hamilton let Bottas win, or will Max spoil his chances?
Although Hamilton and Vettel start together as the two favourites, one question Hamilton was asked after arriving in Brazil was would he return the favour to Valtteri Bottas and hand his team mate a win if the chance presented itself now the title was won? That scenario stems from Russia, where Bottas was set for his first victory of the season but moved over to hand Hamilton maximum points while the title picture was still closer.
"If I'm in that position, it's not something I've asked Valtteri if he wants that, but I don't think he's going to want that," Hamilton said. "He's going to want to win it in his own way. So I don't think I'll be doing him any favours in the sense of giving him a win, I don't think he needs that. I think he thinks he can do it himself."
Of course, whether Hamilton thinks differently if the situation presents itself remains to be seen, but it's not only Vettel he'll have to worry about as Max Verstappen could crash the party. At the same time Hamilton was saying he wouldn't hand Bottas a win, Verstappen was ruling out victory to the media as Interlagos wasn't expected to suit the Red Bull.
By Friday evening, that outlook had changed, and starting from fifth place might seem like an extremely tall order, but Verstappen's race pace was on a par with Mercedes during practice. With Ferrari on a different strategy, it could be the Red Bull that emerges as the bigger threat.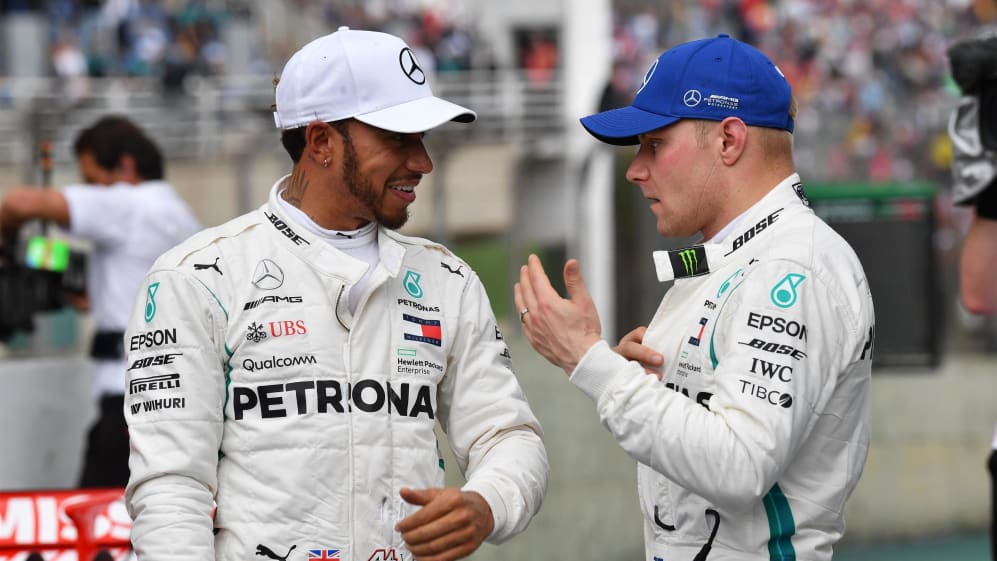 No need for another Sauber go-slow
Fresh from double points in Mexico, Sauber took complete control of the fight for 'best of the rest' in Brazil with an excellent qualifying performance. Although Charles Leclerc pulled out an impressive Q2 lap, they were spearheaded by Marcus Ericsson who secured seventh ahead of his team mate, promoted to sixth courtesy of Daniel Ricciardo's grid penalty.
In Mexico, the result was founded on a clever first-stint strategy that saw Ericsson holding up a number of other top-ten challengers during a long opening run on the fragile hypersoft tyre, allowing Leclerc to gain time. But the pace of the Sauber and the durability of the three compounds in Brazil - medium, soft and supersoft - means such an approach is unlikely to be necessary on Sunday.
Sauber are simply in a strong position to not only secure a major haul of points and extend their lead over Toro Rosso in the constructors' championship as the pair battle over eighth place, but also help Renault…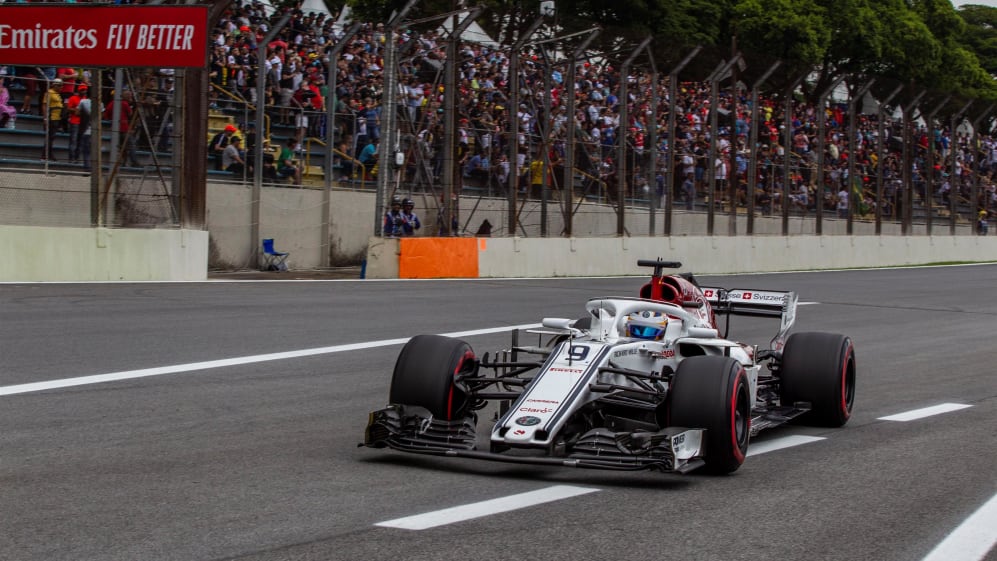 Haas with a chance to put pressure on Renault
Where Sauber can help Renault is by preventing Haas - starting eighth and tenth with Romain Grosjean and Kevin Magnussen respectively - from scoring significant points themselves.
Renault look off the pace this weekend after two strong races in Austin and Mexico City - not helped by a practice crash for Nico Hulkenberg in FP2 - and Carlos Sainz was eliminated in Q1, leaving points a tall order for the Anglo-French squad. At present they have a 30-point advantage over Haas in the battle for fourth place, but Haas have track position.
Friday race pace saw Sauber leading the midfield, which will make the start crucial to any hopes Haas have of picking up serious points. If Grosjean and Magnussen can make progress in the opening laps, they could just force the door open a little more and take the fight with Renault down to Abu Dhabi with a greater chance of success, so Sainz is pinning his hopes on Sauber.
"I'm not too concerned about Haas, I think the Saubers are saving ourselves a bit - the performance of the Saubers," Sainz said. "They will need to score a lot of points to get into contention but that's just me guessing, maybe tomorrow it's a different story."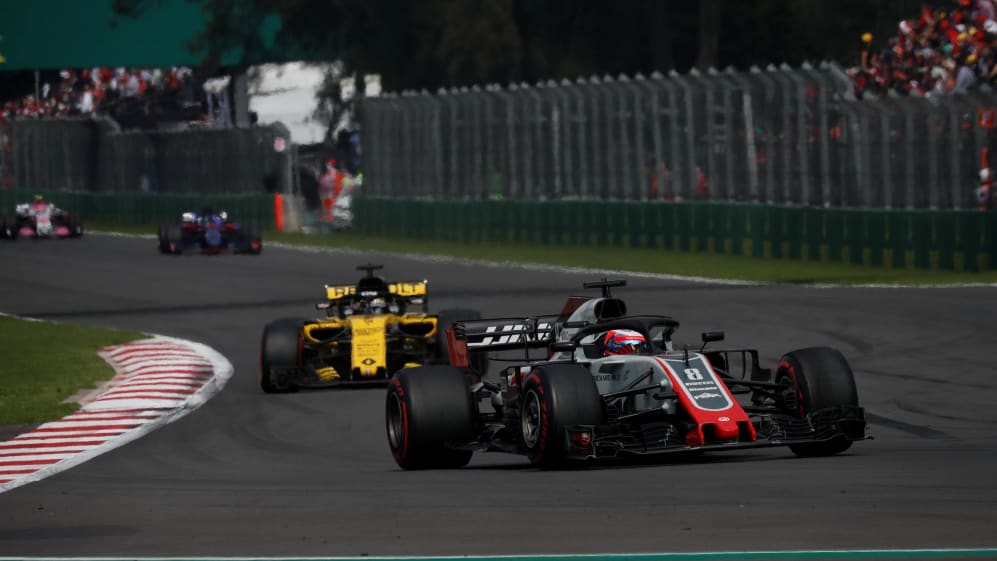 Will Ricciardo finish a race?
Let's be fair, Ricciardo has had a rough few weeks. Problems in qualifying in Japan left him needing a recovery drive, and then smoother Saturdays in Austin and Mexico gave way to painful retirements.
As if the Mexico issue wasn't bad enough, marshals sprayed fire extinguisher up the Red Bull's exhaust, damaging the previously fine turbo and leaving Ricciardo needing to take a five-place grid penalty in Brazil.
With Red Bull unable to match the pace of Mercedes and Ferrari at Interlagos, sixth in qualifying becomes 11th on the grid for Ricciardo, but as highlighted earlier, the race pace is much more competitive. It hasn't been unusual to see a Red Bull climb through the field in the opening stages, but it won't be easy given the emphasis on power-unit performance in the final sector.
So Ricciardo might have to take some risks, meaning it won't just be reliability that could be a concern if he gets involved in an incident during his attempted fightback.