Feature
WHAT TO WATCH FOR: 5 storylines for Sunday's race in Japan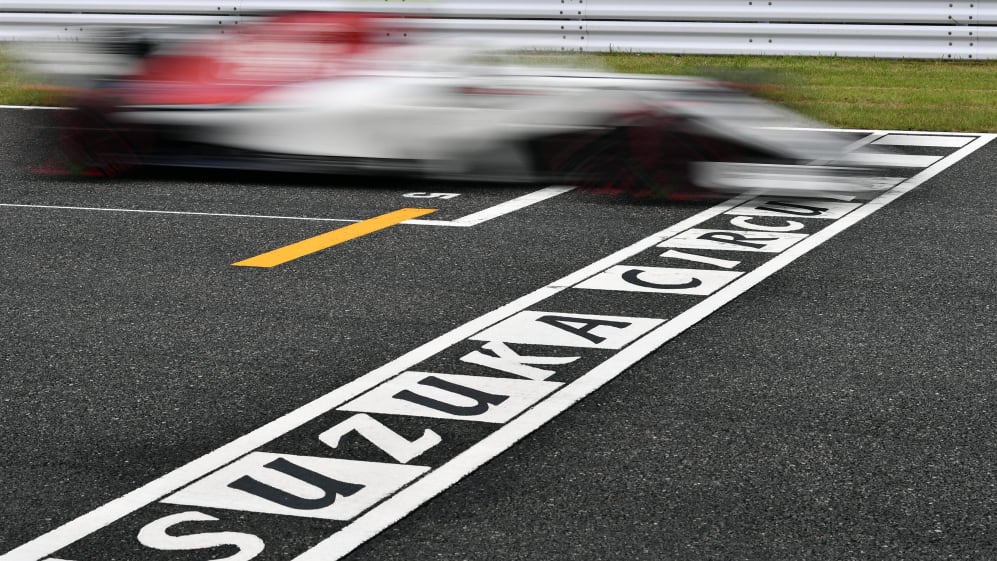 From a chance to strengthen the grip on the drivers' championship to one Red Bull aiming to fight back, and a big opportunity in the midfield fight to the other Red Bull getting its elbows out, we highlight five key things to look out for in Sunday's race at Suzuka…
1. The finish line drawing closer for Hamilton
Lewis Hamilton was probably pretty calm arriving at Suzuka as it was, boasting a 50-point advantage in the drivers' championship over Sebastian Vettel with five rounds still remaining. And while he insists he doesn't look at the points permutations at this stage of the season, you could forgive him a longer-than-usual look at the championship standings after Saturday's drama.
Mixed conditions made for a challenging qualifying session and Mercedes excelled to secure a one-two on the grid, led by Hamilton. Ferrari, however, dropped the ball with their tyre choice at the start of Q3, and then a mistake on his one opportunity on supersofts saw Vettel end up ninth in the session, later promoted to eighth on the grid.
A win for Hamilton at Suzuka will leave him needing to secure a maximum of just 44 more points to wrap up the title – aptly his driver number – but that target will drop further depending on Vettel's finishing position. The German faces a tough ask to get up to second place, or even the podium, and a fourth-place finish for Vettel would leave Hamilton chasing 38 points from four races should the Briton win.
If Hamilton crosses the line in first and Vettel is seventh or lower in Japan, a win will be enough to crown Hamilton champion for a fifth time in Austin, regardless of what Vettel does.
2. An angry Honey Badger
Daniel Ricciardo carries an image of a Honey Badger on his helmet because he identifies with the animal's strength, ferocity and fearlessness. Those are exactly the sort of qualities the Australian will be looking to display when the lights go out in Japan, after a mechanical problem prevented him from setting a lap time in Q2.
A broken throttle actuator ended Ricciardo's qualifying and left him 15th on the grid, and he now faces a huge task ask to fight his way back into the points.
The Red Bull has shown strong performance compared to Ferrari over both one lap and a race distance, but while drivers love the high-speed challenge that Suzuka provides, the need for good downforce makes it hard to follow another car and therefore overtake.
The hairpin provides one opportunity – although Ricciardo believes he will need other drivers to make mistakes in the Degners to be able to force his way through there – while the DRS zone is on the pit straight, meaning Turn 1 could also be an option to make a move. Either way, when Ricciardo describes himself as "pissed" after qualifying, you know he's going to be fired up when racing gets underway.
3. Big points on offer for Haas and Toro Rosso
At the front of the queue currently sitting between Ricciardo and the top four are Romain Grosjean and the two Toro Rossos of Brendon Hartley and Pierre Gasly – and all three will be nervous about capitalising on opportunities on Sunday.
Haas trimmed Renault's advantage in the constructors' championship to 11 points in Russia, but they could almost erase the deficit altogether with a strong result in Suzuka. Should Grosjean finish where he starts the race, he'd pick up 10 points.
But Haas have been in strong positions before and failed to convert, and the team know they can't afford to let further opportunities slip with the number of races running out for them to try and take over fourth position.
Even with Sauber just three points behind them, Toro Rosso will be less concerned about the constructors' standings. Instead, they have a home crowd to please for power unit partner Honda. An update to the engine has been impressive this weekend, leading to Hartley scoring his best qualifying result of his F1 career with sixth, with Gasly backing his team mate up with seventh.
As pointed out earlier, overtaking is difficult at Suzuka and if the two Toro Rossos can get away cleanly then they will have a good chance of a double-points finish. But racing drivers being racing drivers, Gasly is already targeting Grosjean on the opening lap…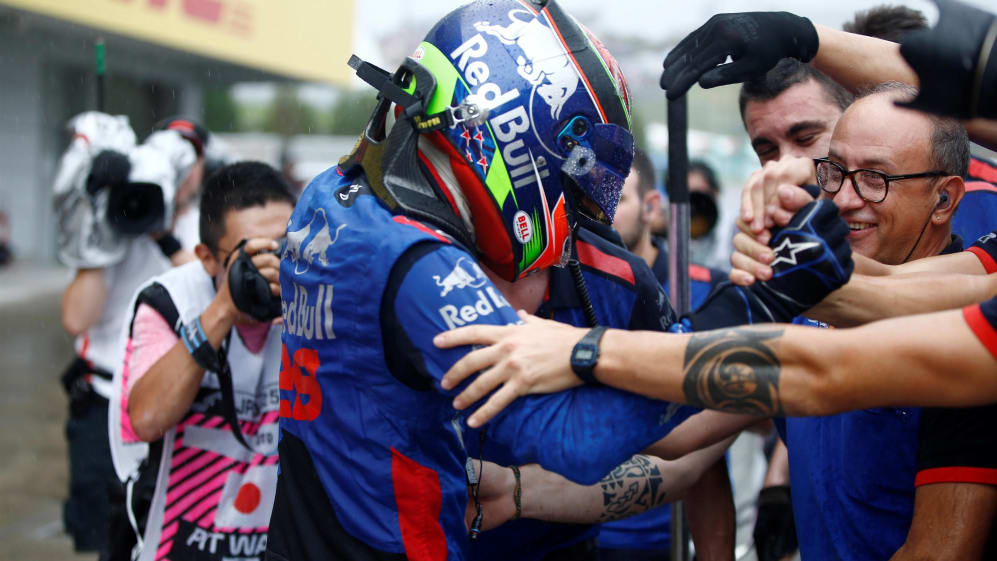 4. Mercedes in the driving seat – but are they vulnerable?
Many eyes were on the skies during qualifying on Saturday, with rain hitting the end of Q2 and again during Q3. But during that excitement, Mercedes calmly made their way into the top 10 shoot-out using the soft compound tyre, compared to rivals Ferrari and Red Bull who opted to advance on the supersofts.
It appears to be an advantage given the fact that the soft will last longer into the race and does not suffer as much degradation as the supersoft, but there are always downsides.
The performance differential isn't as great as at many venues, but the supersoft will still provide better grip away from the line, as well as stronger performance in the opening few laps. That means the two Mercedes drivers will need a strong start to keep Max Verstappen and Kimi Raikkonen at bay.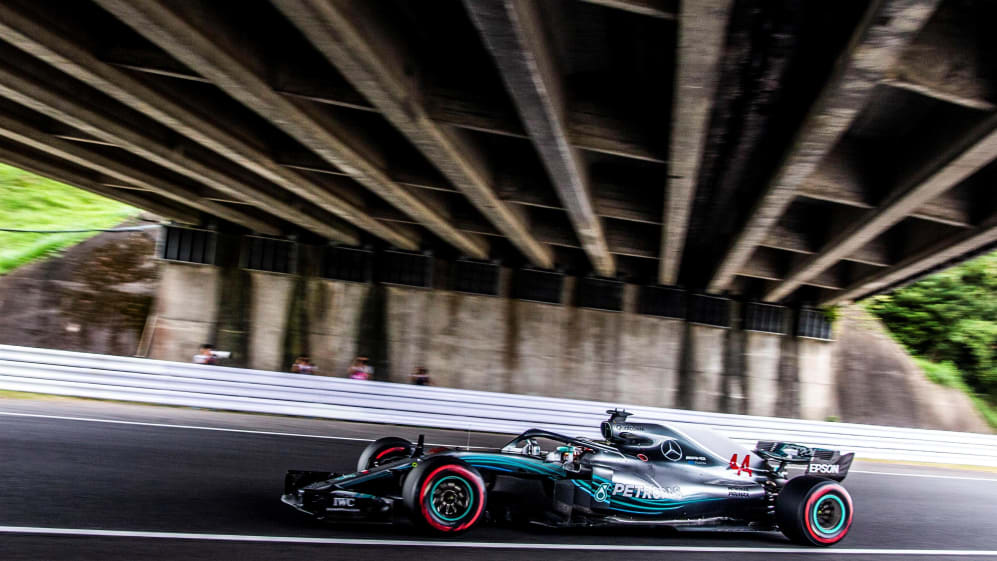 5. Verstappen in Ferrari's way
Max Verstappen will hope to use those supersofts to gain a position or two at the start, but if he doesn't become a problem for Mercedes, he could actually be a help.
Ferrari – and specifically Vettel – need to put pressure on Mercedes and Hamilton in the championship battles, but Verstappen is not one to give up a position easily. The Dutchman could well become a buffer between the Mercedes and Ferrari drivers, and if Vettel can make progress past Grosjean and the Toro Rossos early on, he could find himself stuck behind his team mate Kimi Raikkonen and the Red Bull.
Team orders were a hot topic a week ago in Russia after Mercedes switched their drivers, and there's every chance Ferrari will need to consider employing similar tactics in such a scenario, while also using the fact that they would have two cars to Red Bull's one to try and get Vettel ahead of Verstappen.
In order to do that, Vettel or Raikkonen could pit early to try and get the undercut, forcing Verstappen to respond and leaving clear air for the other. Ferrari will want to get Vettel ahead through the pit stops, but splitting strategies could mean it's Raikkonen who takes advantage – and then any team orders would become even more complicated…
Watch highlights from qualifying for the 2018 Japanese Grand Prix