Feature
What To Watch For in the 2019 Azerbaijan Grand Prix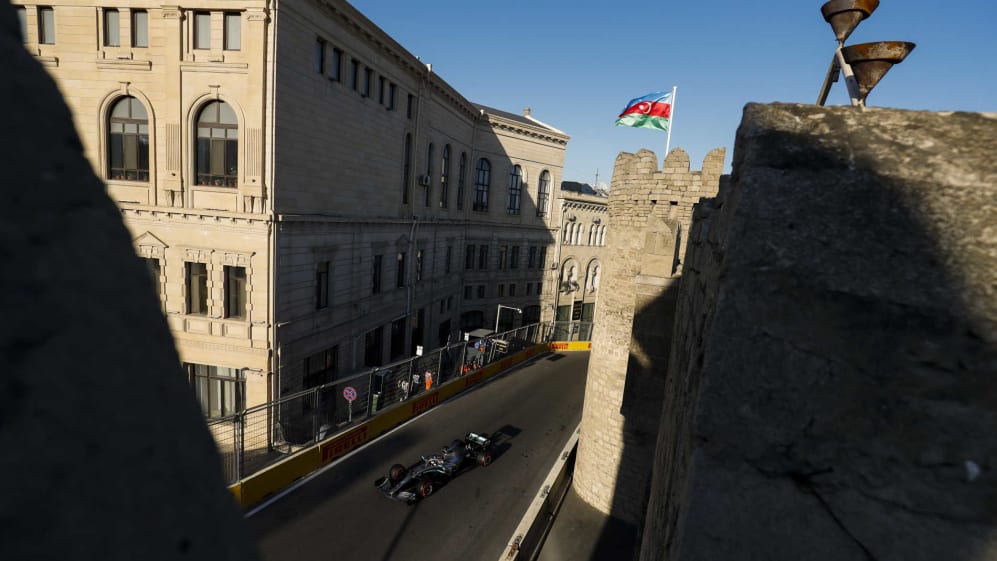 From drivers out of position to potential friction between the championship leaders, and from an almost inevitable race-changing occurrence to the chance of an unlikely face standing on the podium, we highlight five topics to keep an eye out for in Baku…
Leclerc for the win?
Charles Leclerc can't possibly win from ninth on the grid… can he?
Charles Leclerc looked like the favorite for pole position heading into qualifying, and Ferrari were so confident in their own pace that they were the one team to attempt to get through Q2 on the medium compound tyre.
Leclerc had already done a lap that would prove good enough to advance, but on his second flying attempt got it all wrong at Turn 8, locked up and ended his session in the barrier. As it turned out, Mercedes locked out the front row, but with Leclerc having been a few tenths quicker than team mate Sebastian Vettel throughout the weekend, it's not a stretch to believe he still could have been on pole.
READ MORE: Hamilton sympathises with Leclerc after Baku qualifying crash
Instead, Leclerc will start from ninth (thanks to a grid penalty for Antonio Giovinazzi), but given recent history in Baku, that should not deter him. Daniel Ricciardo was one position lower on the grid when took a remarkable victory in 2017, and Sergio Perez went from eighth to third last year in a far less competitive car than Leclerc has at his disposal.
With two big DRS zones making overtaking much easier than on most street circuits, Leclerc still has the chance to be a big factor on Sunday.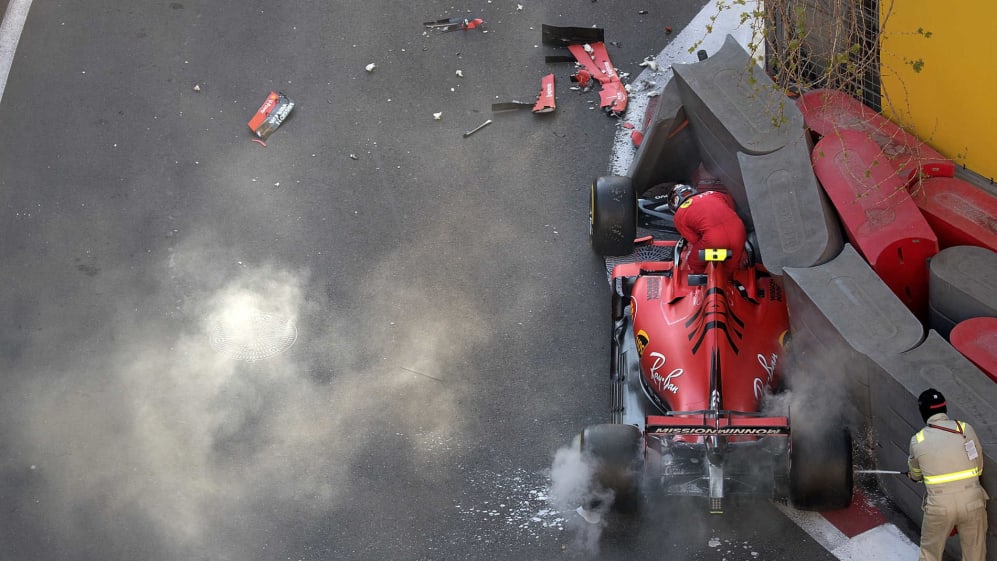 Gasly on the rampage
What can Pierre Gasly do from the pit lane?
Similar to Leclerc, Pierre Gasly has plenty to play for despite a pit lane start. He was penalised for missing the call to be weighed by the FIA during FP2, with the punishment severe because Red Bull carried out a practice pit stop and therefore changed the state of the car.
But, like Leclerc, there is still plenty of reason for encouragement. Gasly was actually quickest in Q1 (even though he was later penalised for exceeding the maximum fuel flow), and the Red Bull race pace looks even more encouraging than their qualifying performance.
In FP2, Red Bull were within striking distance of Mercedes in terms of long run pace, and with a clear performance advantage over the likes of Haas, McLaren and Toro Rosso. Given the likelihood of a chaotic race and Safety Car periods that will bunch up the field (more on that later), Gasly could be in for a fun afternoon climbing through the pack.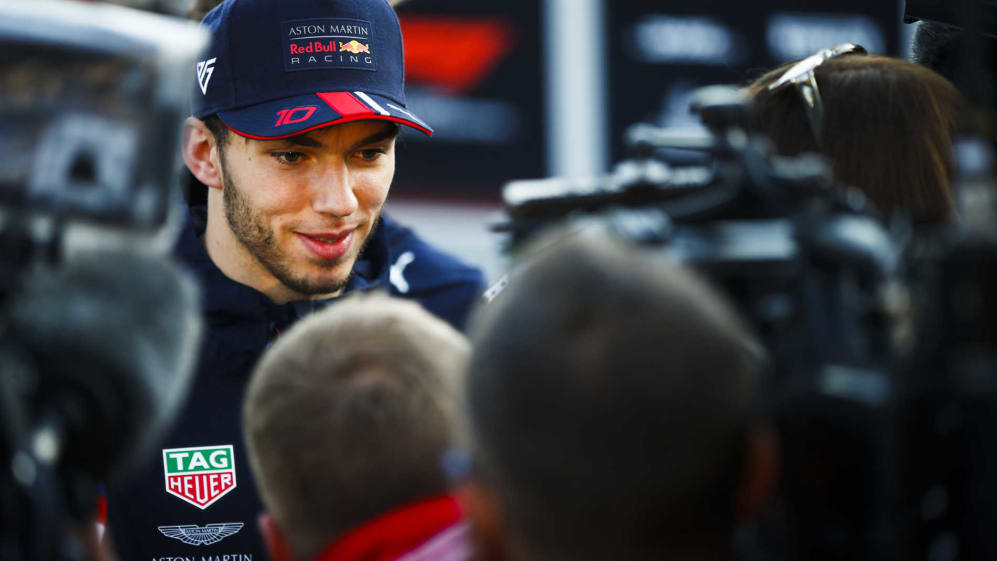 Daggers out at Mercedes?
Will Bottas and Hamilton behave themselves off the line?
Mercedes have enjoyed an almost perfect start to the season in terms of results, with three consecutive one-two finishes being added to by a fastest lap for Valtteri Bottas in Australia.
But in Bahrain, Ferrari had the quicker car, and that appeared to be the case during the practice sessions here in Baku, too, so Sebastian Vettel could well be a significant threat in the race.
It's still early in the season, so Mercedes isn't backing one driver over the other at this stage, and Valtteri Bottas became the first driver to take multiple pole positions this season as he continued his strong start. Bottas came agonisingly close to winning here last year when a puncture took him out of the lead in the closing stages, and so Hamilton knows he has a fight on his hands to beat his team mate.
For Bottas, the fine margin of defeat in China – where he blamed wheelspin at the start on a painted white line – is still fresh in the memory, and he'll be even more keen to ensure Hamilton does not find his way past at the start. With Leclerc and Gasly out of position, Mercedes' hand could be strengthened by having two cars at the front compared to one for each of their main rivals. But that will only be the case if the two drivers play nicely…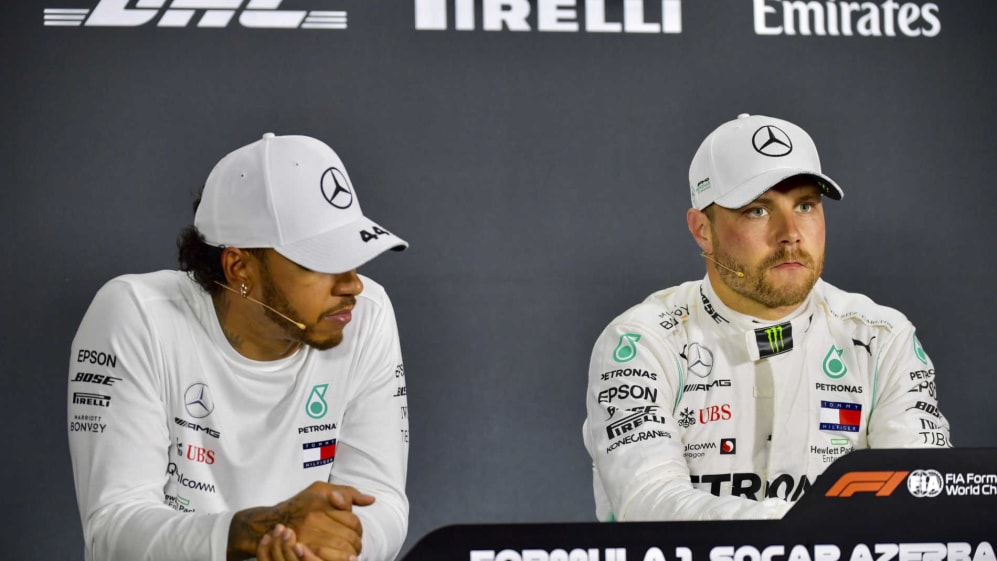 Safety Cars!
Safety Car driver Bernd Maylander could be set for a busy afternoon in Baku
Given the way the weekend has panned out so far – and the last two years in Azerbaijan – it feels almost inevitable that the Safety Car is going to be needed at some stage in the race.
There were three Safety Car periods in the Formula 2 Feature Race on Saturday, while last year's Grand Prix saw two such interventions, and we've already had red flag periods on five separate occasions in the four F1 sessions so far this weekend.
That's simply the nature of the Baku City Circuit, where high speeds and close walls combine, resulting in numerous incidents. And the Safety Car restarts themselves are often full of drama.
With a long run to Turn 1 providing a big slipstreaming opportunity, the lead car is under a lot of pressure to get the restart right. Although this year, no overtaking is allowed before the finish line, the point of accelerating is still up to the leader, and the bunch behind will all try to react. In F2, there was even a crash before eventual winner Jack Aitken attempted to restart the race.
The Pirelli tyres cool down on the flat-out section from Turn 19 to Turn 1 even at racing speeds – leading to errors and lock-ups – and Safety Car restarts on cold tyres could well lead to more incidents, all of which could turn the race on its head.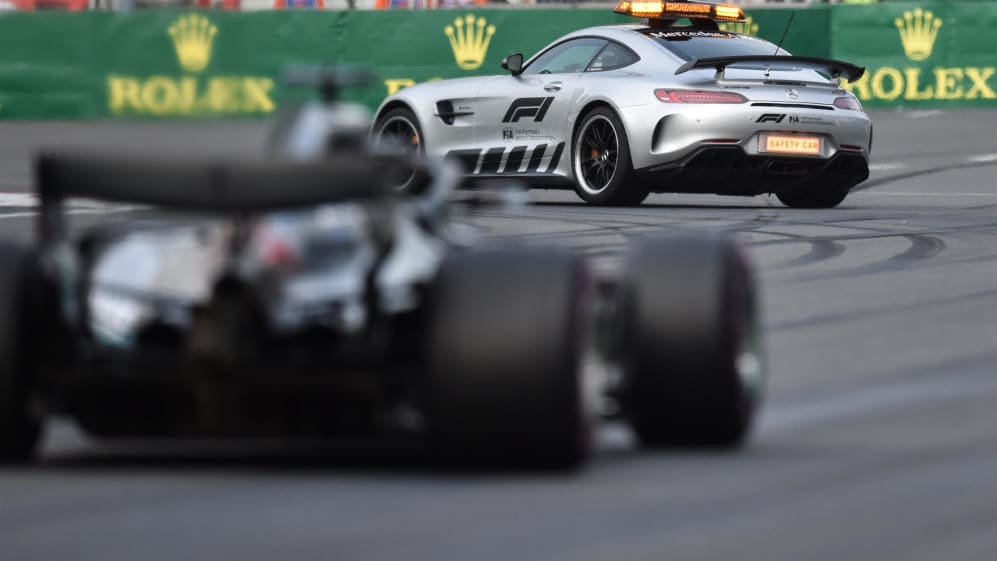 A surprise podium finisher
Can a midfield team claim podium glory once again in Azerbaijan?
Even though the first race in Baku in 2016 wasn't a thriller, it still resulted in a midfield team celebrating a podium. On that occasion it was Sergio Perez – then driving for Force India – finishing third, and that was followed by Lance Stroll taking P3 in 2017 for Williams. Last year, Perez repeated his result from the first visit, in turn becoming the only driver to stand on the Baku podium more than once so far.
READ MORE: 'Fantastic' qualifying gives Baku specialist Perez another shot at podium
As already highlighted, Leclerc and Gasly have the potential to recover from their lowly positions, but they are similarly vulnerable to incidents in the midfield, which could open the door for yet another surprise top three.
Perez appears to be something of a specialist around here as he starts from fifth on the grid in a quick Racing Point car, while Daniil Kvyat in sixth and Lando Norris in seventh will also be eyeing big results. Based on Friday pace, though, it could be a more familiar name on the podium with an unfamiliar team, as Kimi Raikkonen starts from eighth, while Alfa Romeo were best of the rest after their race simulations.