Feature
What To Watch For in the 2019 French Grand Prix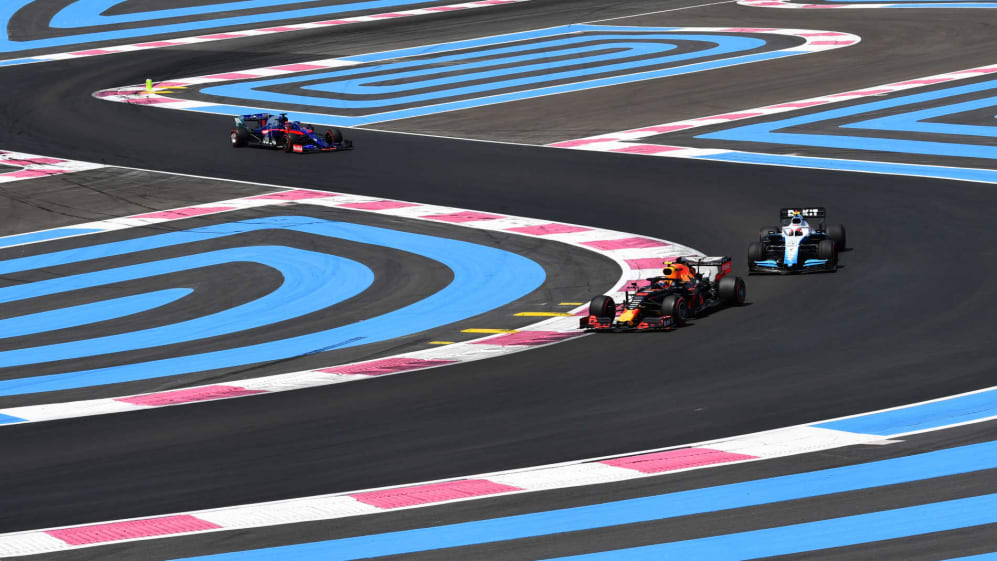 From a first lap full of risks to Sebastian Vettel out of position, and from McLaren offering a real threat to Red Bull to drivers wanting to race hard, we highlight five topics to keep an eye out for at Paul Ricard…
First-lap chaos
2018 saw multiple incidents as drivers fought for position
The Circuit Paul Ricard does not look like one of the more dangerous venues in terms of a car sustaining damage, due to the huge run-off areas that exist between the multiple layouts at the circuit. However, last year showed that doesn't prevent car-to-car contact.
Sebastian Vettel hit Valtteri Bottas at Turn 1 and there was further contact between multiple cars at Turn 3, because the wide track and sweeping corners allow side-by-side racing when the lights go out.
It was a similar story in the Formula 2 race on Saturday evening, with a number of retirements due to contact between cars - both at the start and later in the race - and drivers who are trying to make up positions on the opening lap will need to be wary of the potential consequences of getting it wrong.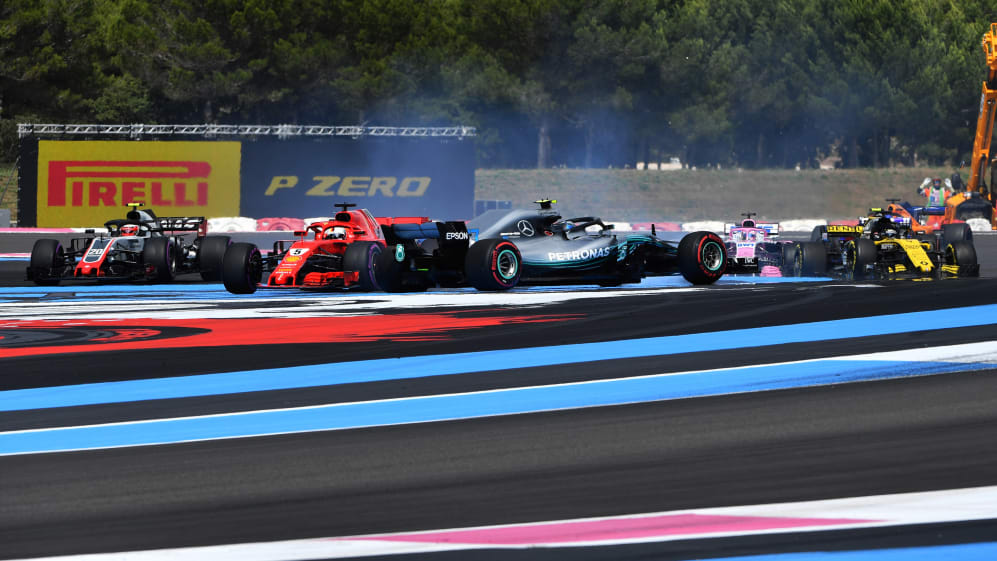 Vettel trying to join the action at the front
Sebastian Vettel will start from P7 and needs help from his team mate to be a threat
One such driver who will be hoping to make progress on the opening lap is Vettel, who was one of the headline stories of qualifying when he aborted his first lap in Q3 and then struggled to seventh place on his final attempt.
Starting behind a pair of McLarens and Max Verstappen is not the ideal spot, but Vettel will be hoping his team mate Charles Leclerc can do him a favour. The Ferrari was a match for Mercedes through the first two sectors throughout the weekend but lost out in the final sector, which means Leclerc could be able to stay close heading on to the Mistral Straight.
If he can get ahead of one - or even both - Mercedes cars there, then that is also likely to put Vettel back in contention at the front. The German will need to do some overtaking in order to join that fight, though.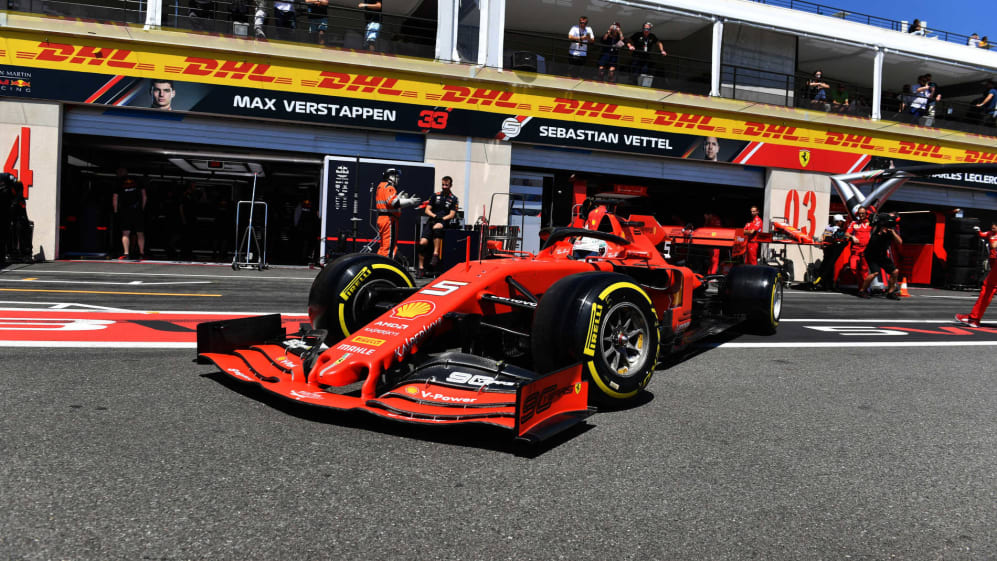 McLaren taking the fight to Red Bull
0.009s separated Max Verstappen from Lando Norris, as McLaren enjoyed a strong Saturday
McLaren looked competitive throughout the weekend but it was still impressive to see them offering a real threat to Red Bull as qualifying progressed. It became clear in Q3 that the fight for best of the rest behind the top three would be between Verstappen and the two McLarens, and while it was the Dutchman who came out on top, Norris and Carlos Sainz will start directly behind him.
Qualifying pace is one thing, but McLaren had the pace during their long runs on Friday too that suggests they will be hoping to race Verstappen if either driver can get ahead. They also start with both cars on the medium tyre after an impressive run in Q2, matching Verstappen's start tyre and appearing to have an advantage over Pierre Gasly who starts in ninth.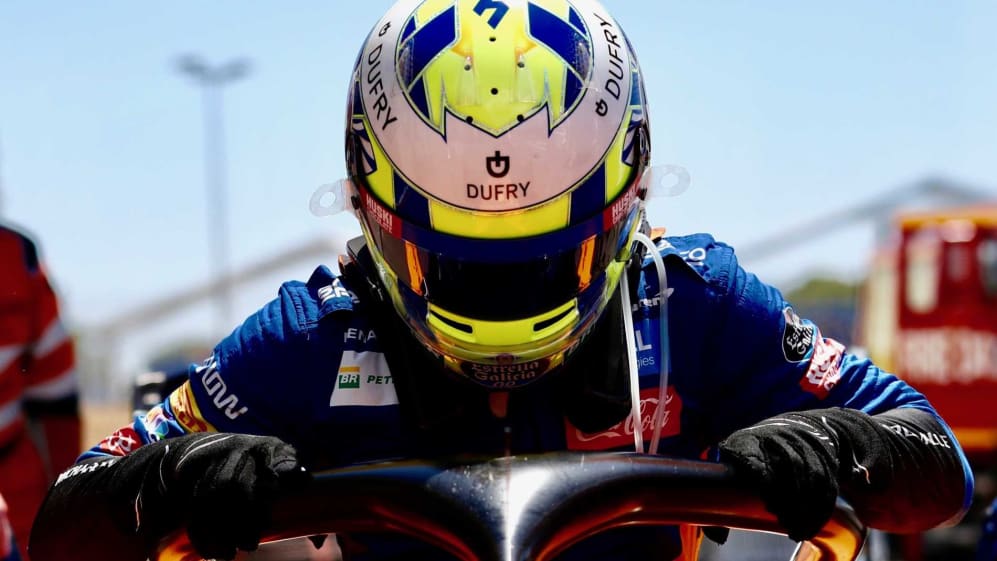 Tyre headaches
Track temperatures exceeded 56C on Saturday, with the soft likely to struggle
The tyre compounds could be crucial because the weather in the south of France is not making life easy for Pirelli's rubber. The top eight - both Mercedes, Ferraris, McLarens, Verstappen and Ricciardo - will all start on the medium and plan to switch to the hard compound to one-stop, but Antonio Giovinazzi and Gasly are on the softs after advancing from Q2 on that tyre.
Pirelli estimates those two will need to make it until at least lap 14 to be able to then switch to the hards and make it to the end, but predict the soft will start to drop off as early as five laps into the race.
If that happens, a two-stop strategy might be needed, with two stints on mediums. But teams are going to be reluctant to do that given the revised pit entry and longer pit lane loss time. So most will lean towards the one-stop and have to do their overtaking on track…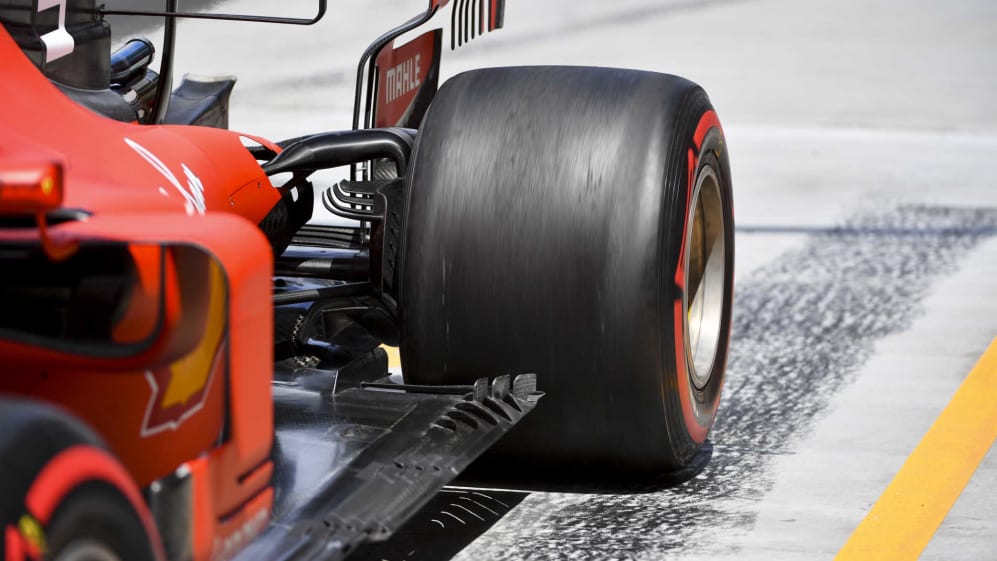 Drivers complaining
Penalties have dominated headlines but the drivers say they want to race hard
So far, the stewards have been busy in France as they've heard Ferrari's request to review Vettel's penalty in Canada, and then investigated incidents of impeding or rejoining the track unsafely involving Hamilton, Verstappen, Ricciardo, Kimi Raikkonen and Romain Grosjean.
In this weekend's cases, it seems there has been harmony between the drivers so far as they have tended to agree that none of the incidents (such as the one shown in the video below) were particularly dangerous, so no punishments were handed out. But that's before we get into a race scenario and there are points on offer…
On top of that, the stewards are clamping down on drivers exceeding track limits at Turn 6 - with Verstappen seeing a lap time deleted in qualifying - so it remains to be seen if the drivers will continue to be kind too each other as they call for the stewards to let them race hard, or if complaints will start to creep in when there are positions to be gained.