Feature
What To Watch For in the 2019 German Grand Prix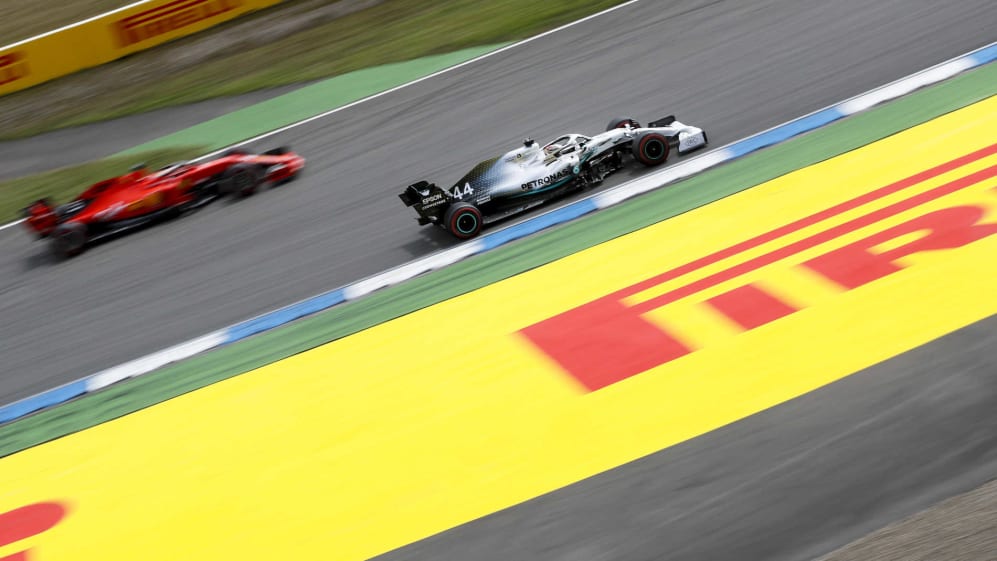 From a scrap between the last two winners this season to two wounded Ferraris looking to fight back, and from a tricky weather forecast to an outrageously close midfield battle, we highlight five key topics to keep an eye out for at Hockenheim…
Hamilton v Verstappen
Lewis Hamilton and Max Verstappen line-up alongside each other on the front row
We've seen some thrilling racing from Verstappen in recent weeks, and the grid in Germany provides the possibility for more of the same. The Dutchman will start from second on the grid, on the inside on the run to Turn 1.
Standing between him and clear road is championship leader Hamilton, who was not feeling well on Saturday to the extent that Mercedes even made sure Esteban Ocon was ready to replace him if required.
Verstappen has gone wheel-to-wheel with Charles Leclerc in both Britain and Austria, winning the latter while Hamilton triumphed at Silverstone. The Red Bull might have an advantage off the line, too, having qualified on the soft compound tyre compared to the mediums for Hamilton, and hot conditions suited the Honda more than the Mercedes in Austria.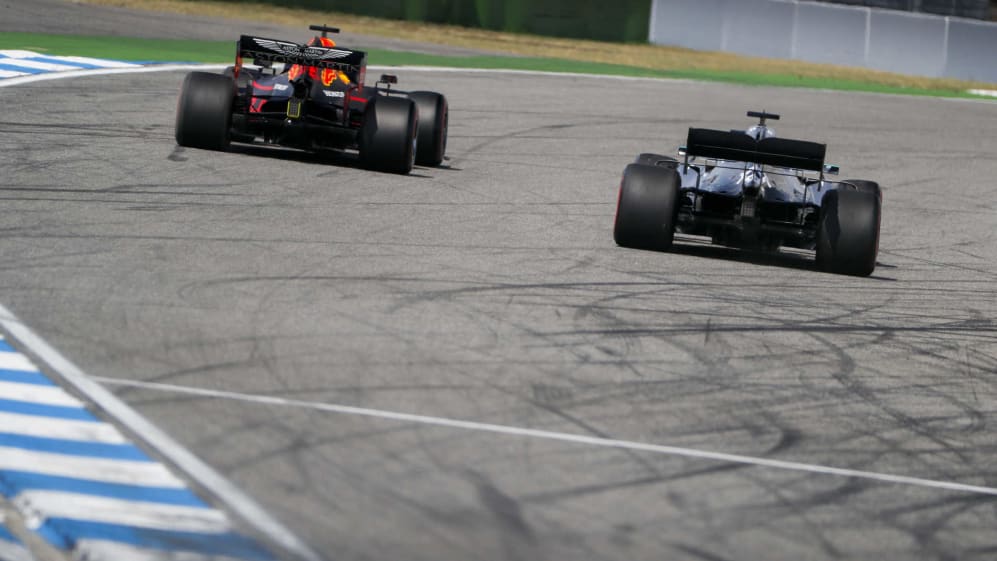 How far can Ferrari fight back?
Charles Leclerc starts from 10th and Sebastian Vettel 20th after qualifying woes
While the two drivers on the front row will be the favourites for victory, it appeared ahead of qualifying that the grid was going to look very different as it had been Ferrari - rather than Mercedes or Red Bull - who had been fastest in all three of the practice sessions. But then reliability issues struck.
Leclerc is not completely out of the picture starting from 10th on the grid on the medium compound, and has promised to be aggressive in the opening laps in order to try and make up positions early on. Given the pace Ferrari has shown so far this weekend, getting through traffic will be crucial to any hopes of victory.
For Vettel the challenge is even tougher, as he starts last after failing to set a lap time at all. A win from there would be remarkable, but he only needs to look at this race 12 months ago for a reminder that anything can happen, as Hamilton took victory from 14th on the grid. And that was a race that included rain…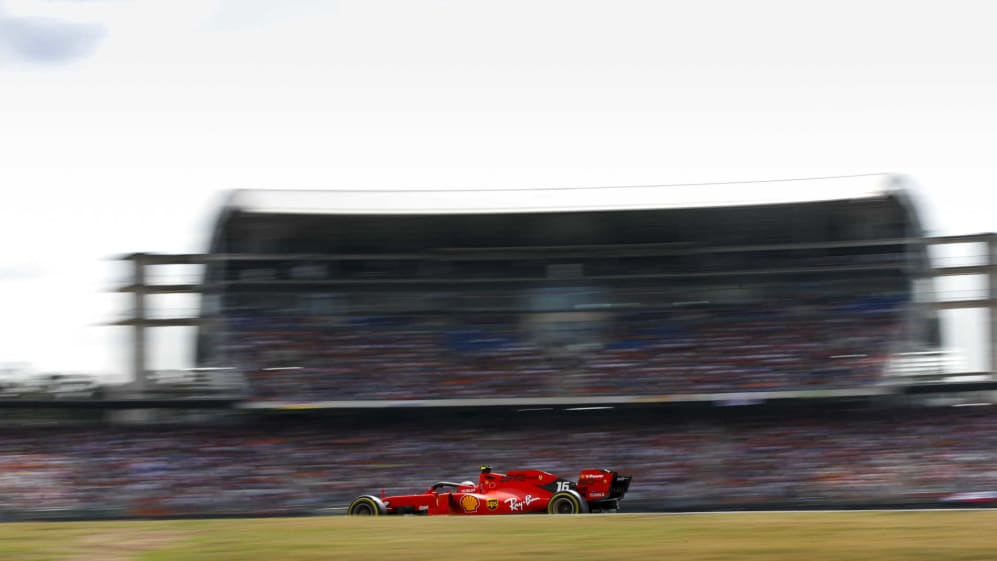 Eyes on the skies
Rain is forecast throughout the day, but failed to materialise on Saturday
Just like in 2018, there is a threat of rain again this year. Thunderstorms struck the circuit on Friday night but then there was no rain during qualifying despite a forecast that suggested a wet session.
The radar showed plenty of heavy downpours in the vicinity of the track on Saturday, so a repeat of last year cannot be ruled out. But that doesn't mean wet weather is required to spice up the race.
The extremely hot conditions that greeted the teams this week and persisted into Friday meant there was less value in the data from practice than usual, leaving a bigger unknown in terms of tyre life and race strategy. While Ferrari and Red Bull are likely to want hotter temperatures, if it's cool but dry then the conditions will be new for everyone and strategy will become a case of who can react the best.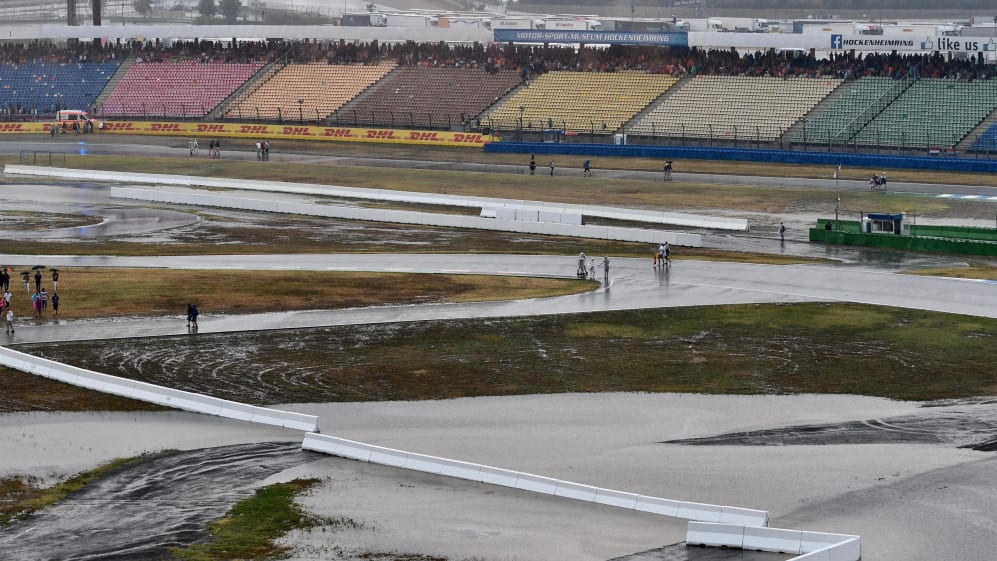 A five-way midfield fight for best of the rest
Alfa Romeo, Haas, McLaren, Renault and Racing Point all have a car in the top ten
Making the right calls is likely to be crucial in a midfield battle that was ridiculously tight on Saturday. In Q2, five teams were fighting for the final spots in the top ten, and that led to a situation where six drivers - Nico Hulkenberg, Romain Grosjean, Sergio Perez, Antonio Giovinazzi, Kevin Magnussen and Daniel Ricciardo - were covered by just 0.033s.
Q3 itself was also close, with Kimi Raikkonen almost springing a surprise as he finished just 0.016s adrift of fourth-placed Pierre Gasly, but realistically Alfa Romeo's target will be to defend that fifth place. The biggest threat appears to come from Grosjean as Haas have returned to competitiveness with an older specification car, but Carlos Sainz is lurking in seventh on the grid and McLaren have executed races excellently on the whole this year.
Renault and Racing Point each have a car in the top ten as well in Hulkenberg and Perez respectively, and all five are forced to start on the soft tyre, meaning the on-track action could be intense as they are forced to fight for position on similar strategies.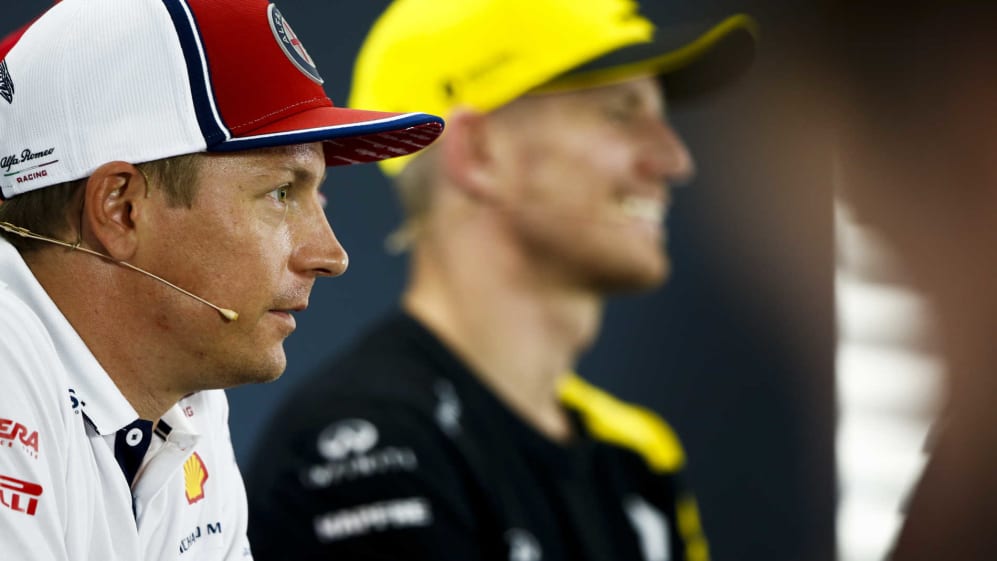 Rookies getting to renew rivalries
Last year's Formula 2 top three all start in a row
There's also an interesting quirk of the grid further back, where this year's three rookies all start together after dropping out in Q1.
Lando Norris, Alexander Albon and George Russell were fighting each other for the Formula 2 championship last season, and on Saturday Norris and Albon got close on track as they both ultimately failed to advance.
While 2018 F2 champion Russell has not had the car to fight with his old rivals for much of this season, this weekend marks a first Q1 failure for Norris, and with it comes a new scenario. McLaren has emerged as the fourth quickest car at a number of circuits recently, and although it is a much less clear picture this weekend, Sainz starting seventh shows the car still has strong pace.
Norris is now faced with the prospect of having to fight through the field from 19th - the last of the trio after dropped two places after McLaren opted to change his energy store - having previously excelled in qualifying, so it will be a fresh experience for the 19-year-old.
But he'll at least have familiar faces in his mirrors on the grid that are likely to give him a hard time. And as we mentioned earlier, Verstappen and Leclerc have shown recently that the new generation definitely know how to race…