Feature
What To Watch For in the 2019 United States Grand Prix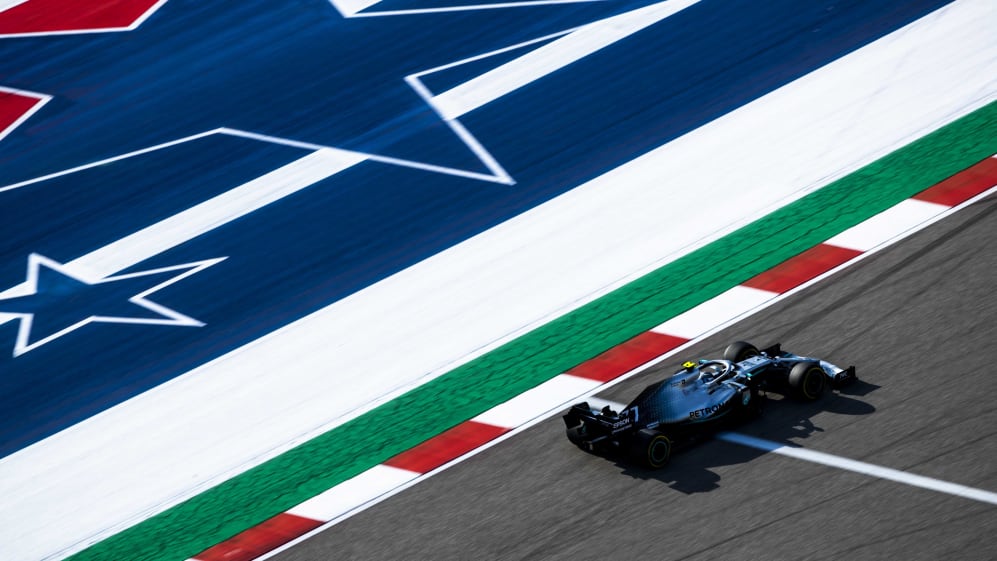 From a three-team fight for the win to plenty of opening lap opportunities, and a driver starting from the pit lane to champagne being prepared for the drivers' championship, we highlight five key topics to keep an eye out for at Circuit of The Americas…
Two key spots on lap one
Turn 1 is entertaining but a long straight gives a second chance
If you've seen our Why We Love the United States feature you'll know we're a fan of Turn 1. The uphill approach and braking zone over a crest, the wide entry that allows multiple lines and the tight apex that allows overtaking are all positives on any given lap, but at the start of the race it's a major action point.
Sebastian Vettel referenced Turn 1 after qualifying second, as he will start on the inside, with the racing line on the outside where Valtteri Bottas starts from pole. And with Max Verstappen in third place and another Ferrari in Charles Leclerc right alongside him, there could be fireworks into the first corner.
READ MORE: Good start from P2 'crucial' for victory chances in Austin, says Vettel
But whatever happens, later in the lap provides another opportunity for drivers to make up ground as they can pick up a slipstream on the back straight and make moves into Turn 12. The heavy braking zone is then followed by a tight and twisty section, so it's the best opportunity to make gains on the opening lap before the field tends to settle down.
A three-team fight for victory
Just 0.067s covered Mercedes, Ferrari and Red Bull in qualifying
We've seen plenty of close races between teams this season but not always between all three of the frontrunners. In Mexico, Verstappen was taken out of the equation early on and it was largely a Mercedes vs Ferrari fight, but Austin could well be a three-way battle.
The qualifying margins were tiny, with Verstappen having to settle for third despite being just 0.067s slower than polesitter Bottas, and Charles Leclerc only 0.1s off pole in fourth place. Lewis Hamilton struggled slightly to end up fifth but will still be eyeing victory, while Alex Albon got in the mix early on in Mexico and isn't out of the picture either.
Five of the six start on medium tyres and so it should be an on-track battle rather than a strategic one – in the opening part of the race at least…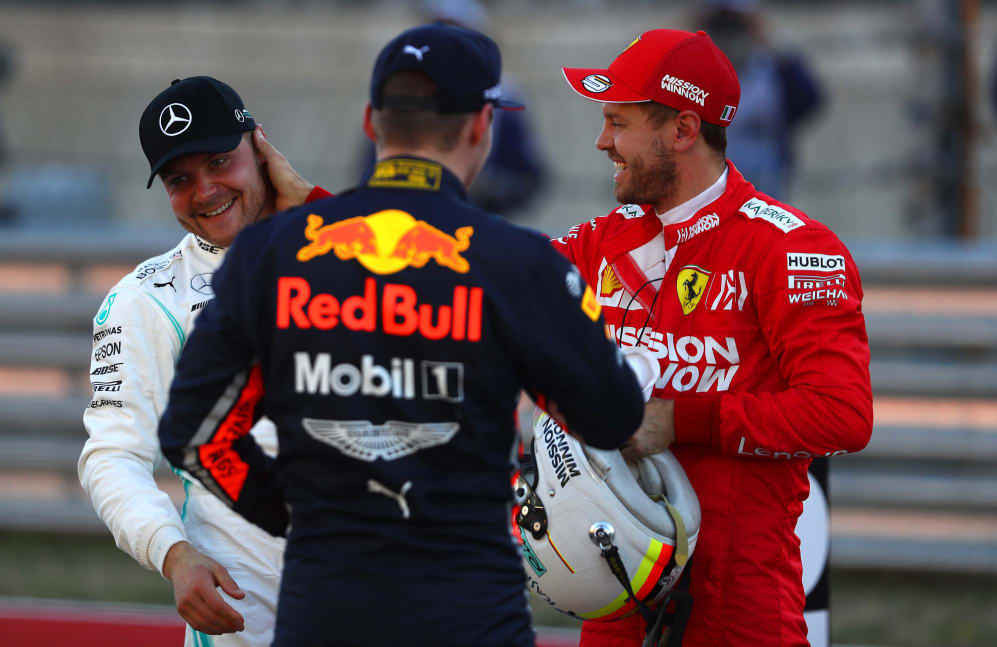 Split strategies and multiple options
Pirelli predict four different strategies to be close in terms of pace
Teams were caught out from a strategic point of view in Mexico, where the one-stop turned out to be the best approach despite Ferrari and Red Bull committing to two stops early on. In Austin, it still seems like a one-stop will be best, but there are multiple ways of going about it.
Pirelli estimate the quickest strategy to actually be starting on the soft and switching to the medium, but that will require some pace management. Albon is highest placed to try that strategy, while a similar option is to start on the medium and then fit hards – something the top five look set to attempt.
READ MORE: 'Feels good to be on pole again' says Wolff, after Bottas gives Mercedes P1 in Texas
If the softs degrade more quickly for those starting from sixth to 10th, then it's possible to pit for hard tyres and run to the end of the race, or you could even do two stints on the softs and finish on the mediums in a two-stop strategy.
With so many options available and the majority involving a first stint on the softs, it will be interesting to see whether that plays into Albon's hands, and also what Nico Hulkenberg does from 11th place with free tyre choice.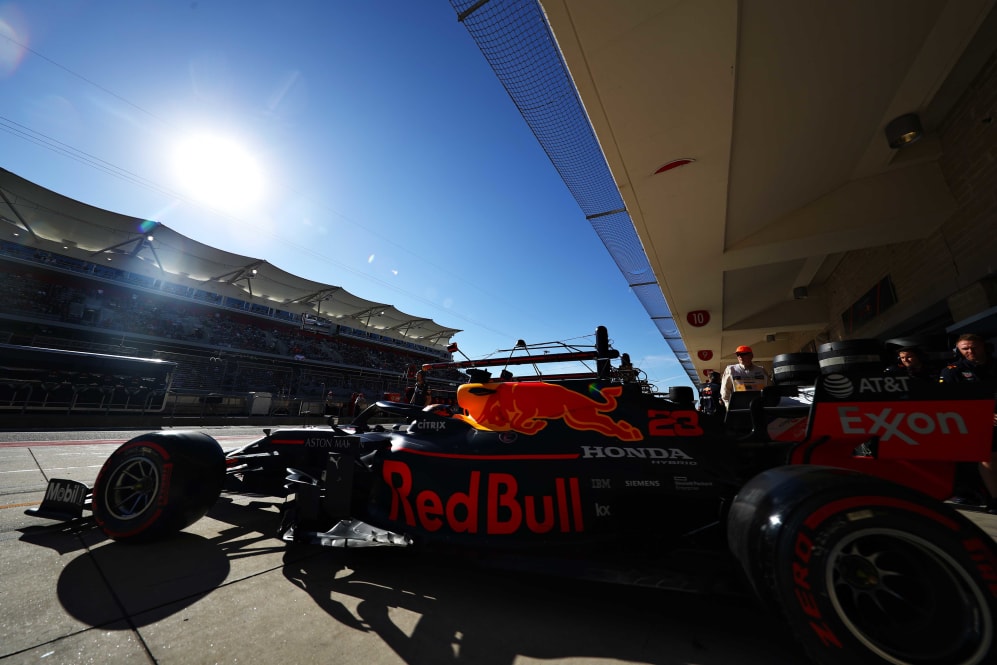 Perez starting from the pit lane
A weigh bridge error proved costly on Friday
We picked out Sergio Perez as one to watch after qualifying in Mexico, and it proved correct as he delighted his home fans with seventh place and best of the rest behind the top three teams. Well, in Austin it's a slightly different situation.
Perez missed the weigh bridge at the end of FP2 on Friday and Racing Point took the tyres off his car before he was pushed back to be weighed. While the same tyres went back on, the stewards had their hands tied in terms of sanctions, so Perez must start the race from the pit lane.
The Racing Point has been quick in race trim in recent weeks – as the result in Mexico showed – and it is a team that has been able to pull of some unorthodox strategies in the past, so Perez will not be writing off his chances of points just yet. He might be relying on some first lap incidents to mix things up, but with drivers complaining about bumps throughout the weekend so far, there is every chance of mistakes that will open up the race.
Title permutations
Lewis Hamilton has one hand on the championship
We did mention this at the last race, but there were far more scenarios then than there are this weekend. In the most simple terms, Hamilton will be world champion if he finishes in the top eight, regardless of what polesitter Bottas does.
To make it even more simple, Bottas has to win the race to keep the title fight alive. If Bottas is second, Hamilton is champion.
READ MORE: 'It was my fault' – Hamilton blames himself for qualifying fifth at COTA
It's a pretty straightforward equation, and one that means Hamilton is likely to end Sunday as a six-time drivers' champion. But after a difficult qualifying session and with Bottas starting from pole position, it's definitely not a certainty.