Feature
Leclerc's second chance, Norris vs Russell, and rain clouds – What To Watch For in the Monaco GP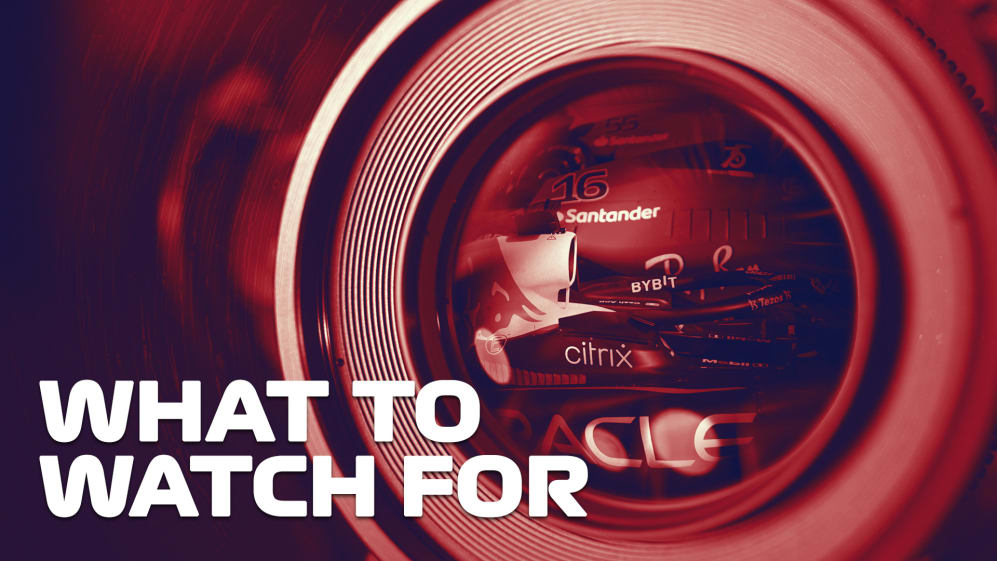 From the home favourite finally in position to secure his dream result to Red Bull and Ferrari drivers with potential concerns; and from a British battle for 'best of the rest' to a very interesting weather forecast, Chris Medland picks out some of the key areas to keep an eye on around the streets of Monaco on Sunday...
Leclerc's second chance at home glory
Charles Leclerc has a remarkable record in his home race, but not in a particularly good way. Leclerc has actually been on pole position twice here – once in Formula 2 and last year in Formula 1 – but on both occasions failed to score a point.
READ MORE: Leclerc takes majestic pole on home turf in Monaco as bizarre Sainz-Perez crash brings early end to qualifying
Last year was perhaps the most heartbreaking situation of all for Leclerc, who had taken pole position but crashed on his final attempt in qualifying – with a reliability issue only surfacing on his way to the grid on race day itself, ensuring he didn't get to line up on pole for Ferrari.
So far, Monaco 2022 has gone extremely smoothly for Leclerc, with a stunning pole position on Saturday. And with Max Verstappen down in fourth place, it's all set up for Leclerc to regain the championship lead with an emotional home victory.
But despite starting in the best possible position, Leclerc will have the weight of expectation and history to contend with – and that means this is not yet a done deal.
Potential issues for Perez and Sainz
Verstappen only took the lead in the drivers' championship for the first time this year in Barcelona, when he won and Leclerc retired. But he's got his work cut out to keep that position after an unusually quiet qualifying session.
Granted, very few drivers got to finish their final laps and Verstappen was improving, but even before Sergio Perez crashed the Mexican had looked the quicker Red Bull throughout qualifying. If there is no drama at the start, then Verstappen will need to make some moves on track – if possible – or be helped by strategy to get onto the podium.
READ MORE: 'I feel sorry for Carlos' – Perez and Sainz weigh in on their chaotic qualifying-ending crash at Monaco
But Perez's crash could actually be the catalyst for opportunities for Verstappen, as the rear end was quite heavily damaged when Perez spun at Portier. It remains to be seen what Red Bull need to repair and replace under parc ferme regulations, but there could be a pit lane start for any change in specification of parts.
And Carlos Sainz could end up in a similar position too, after he spun and made contact with Perez trying to avoid the incident that had just unfolded in front of him. The touch was a relatively light one, but after Leclerc's reliability concerns surfaced on the way to the grid a year ago, both Red Bull and Ferrari probably won't breathe out fully until both cars are running cleanly deep into the race.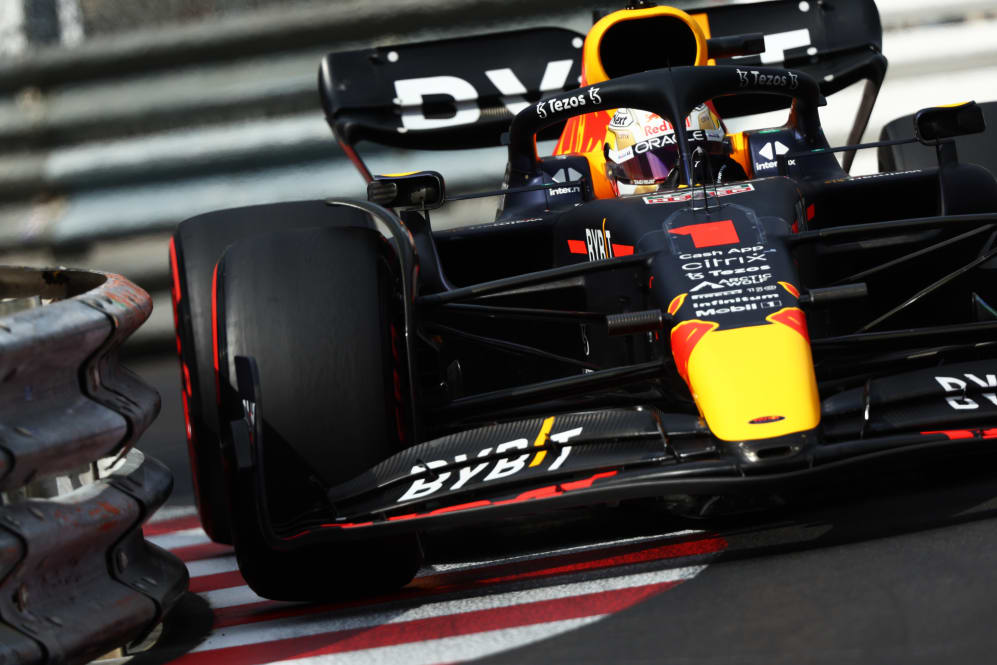 Norris vs Russell
The third row sees an exciting line-up of two young British stars, as Lando Norris beat George Russell to 'best of the rest' behind the Ferrari and Red Bull drivers in qualifying.
The pair raced each other for the Formula 2 title back in 2018 but have largely been apart since then due to Norris having a more competitive car at McLaren than Russell – who won that F2 title – was afforded at Williams.
READ MORE: Russell says win is possible from P6 on the grid if rain hits Monaco on race day
But Russell has been in sublime form this year since stepping up to Mercedes and has finished in the top five of every race so far this season. To keep that run going, he's going to have to find his way past Norris, with the start perhaps his best opportunity.
It certainly won't be an easy task, as Norris has performed well in Monaco previously and was on the podium here a year ago, but it would be good to see two of the new generation fighting it out near the front again after Russell and Verstappen's thrilling battle in Barcelona last weekend.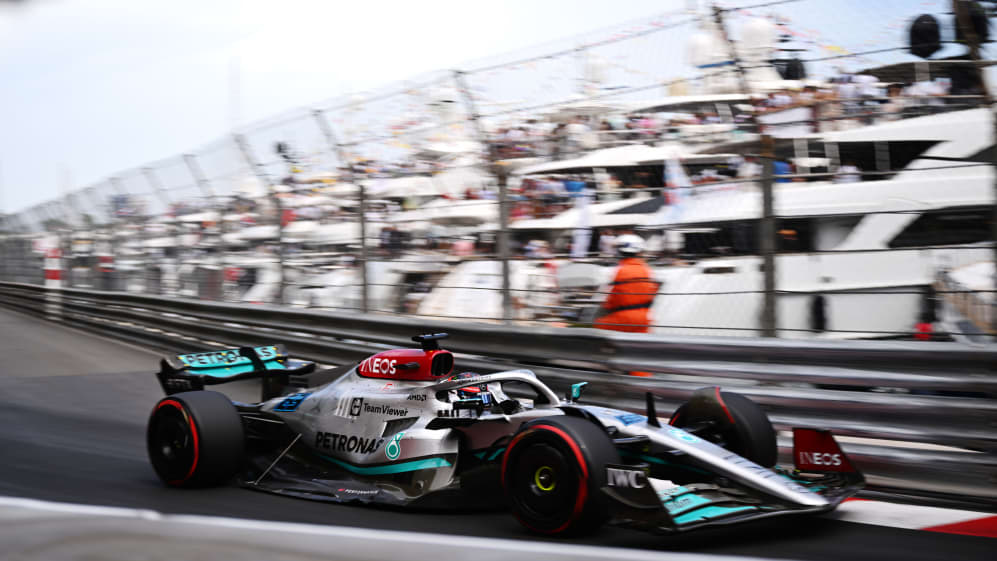 Safety Car timing
In the last five races there have been three that have seen Safety Car interventions, and the timing can be crucial. With some sort of interruption more likely than not, the importance of track position normally means teams will look to make a pit stop in response.
But a driver running a bit longer in the first stint could be in line to gain positions should a Safety Car come at the right time, so keep an eye out for any incidents once the pit stop phase has started.
FACTS AND STATS: Leclerc ties Verstappen on poles, as he continues his run of front-row starts
Someone who will really want to get lucky with the timing is Pierre Gasly, who had the complete opposite type of fortune in qualifying.
The Frenchman has looked rapid throughout the weekend and finished fifth, sixth and seventh in the three practice sessions, but was caught out when his team mate Yuki Tsunoda hit the wall in Q1 and brought out a red flag.
With a mad rush to get out and get one final lap in, Gasly missed the line by under a second, meaning he couldn't try and improve and he was powerless to stop himself sliding into the drop zone.
The AlphaTauri should have been inside the top 10 and on for points, but he'll need incidents or the weather to help him out on Sunday to make that happen now.
Rain clouds
Monaco is in a unique location on the Mediterranean coast, with the Principality rising up significantly from the sea as it climbs up the rock face.
It's not uncommon to see clouds forming at the top of the hill overlooking Monaco and not actually lead to any rain, but the forecast for Sunday is very different.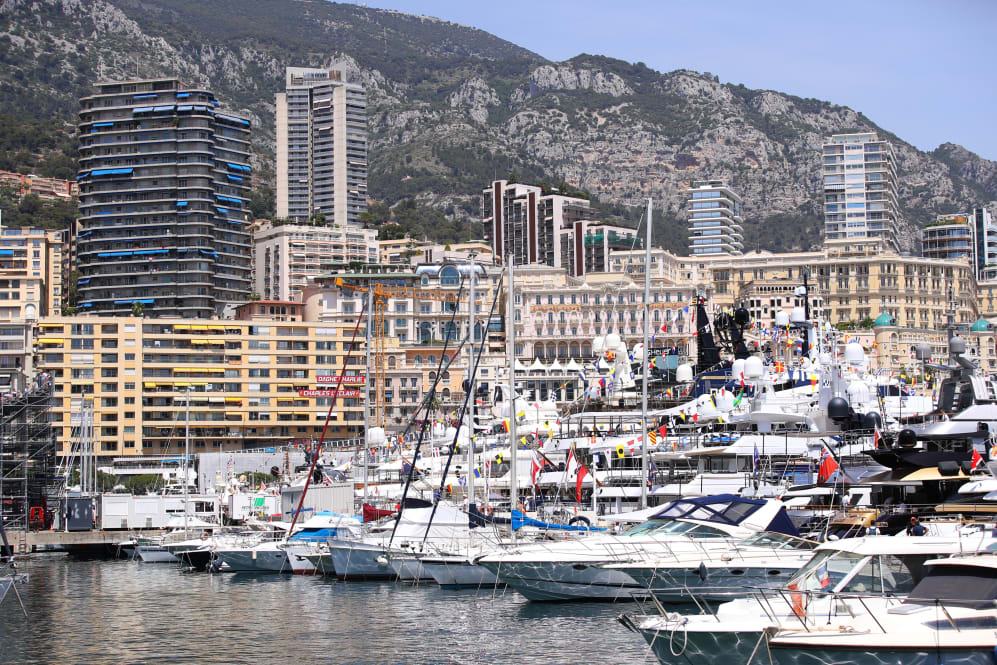 From a long way out, it looked like there could be a threat of rain on race day and that threat has only increased the closer we have got to the main event. The latest FIA forecast suggests it will be "unsettled all day long", with a fair chance of thundery showers during the race itself.
As amazing as the qualifying spectacle is, one criticism of Monaco tends to be the lack of opportunities for overtaking during a race given the tight nature of the track.
But rain would change all of that, opening up many more chances to make a move and also increasing the risk of a costly error from a driver. It also tends to lead to more challenging strategies if the track dries out (or goes from dry to wet) also providing the potential for changes in position.
HIGHLIGHTS: Watch the action from qualifying in Monaco as Leclerc leads Ferrari one-two
F1 TV Pro allows you to fully indulge in every corner of Monte Carlo, live and on-demand. Watch across your favourite devices including web, iOS, Android, Amazon Fire, Apple TV, Roku and Chromecast. Upgrade your race weekend and dive into a unique, multi-screen way to watch F1 with exclusive onboard cameras, expert commentary and pre-race shows.