Feature
What To Watch For in the Qatar GP: More Hamilton vs Verstappen action, Perez out of place and tricky track limits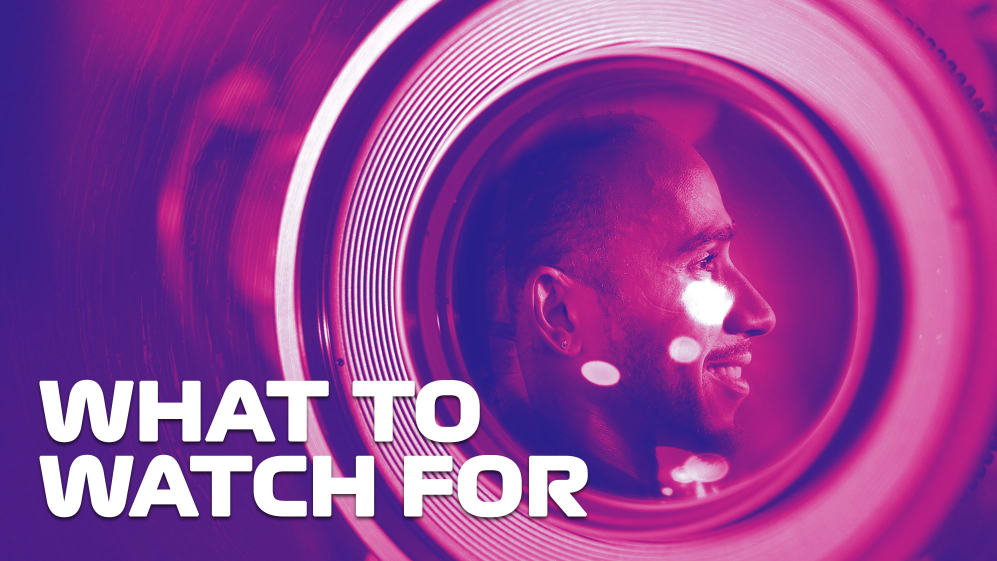 From a (potentially) mouthwatering front row to Sergio Perez with work to do, and from drivers pushing the rules of engagement to track limits challenges, we pick out some of the key areas to keep an eye on in Sunday's Qatar Grand Prix...
1. More title tension at Turn 1
Every week there seems to be at least one moment when Lewis Hamilton and Max Verstappen find themselves fighting over a similar piece of track, and Sunday in Qatar looks set to be no different.
READ MORE: Hamilton shocked by gap to Verstappen in Qatar as he hints at more aggressive approach post-Brazil
Hamilton secured a comfortable pole position, but as is so often the case, it is Verstappen who is next on the road as the two title rivals ensure they maximise their results. At least he is for now, with an investigation to take place on Sunday at 1300 local time into whether Verstappen failed to respect double waved yellow flags in qualifying.
If Verstappen escapes without a grid penalty, then the top two in the championship will go wheel-to-wheel on the run down to Turn 1 on what will be a critical first lap. And if he does end up with a grid drop then his first lap will become even more significant, even if he is unlikely to be fighting directly with Hamilton in that scenario.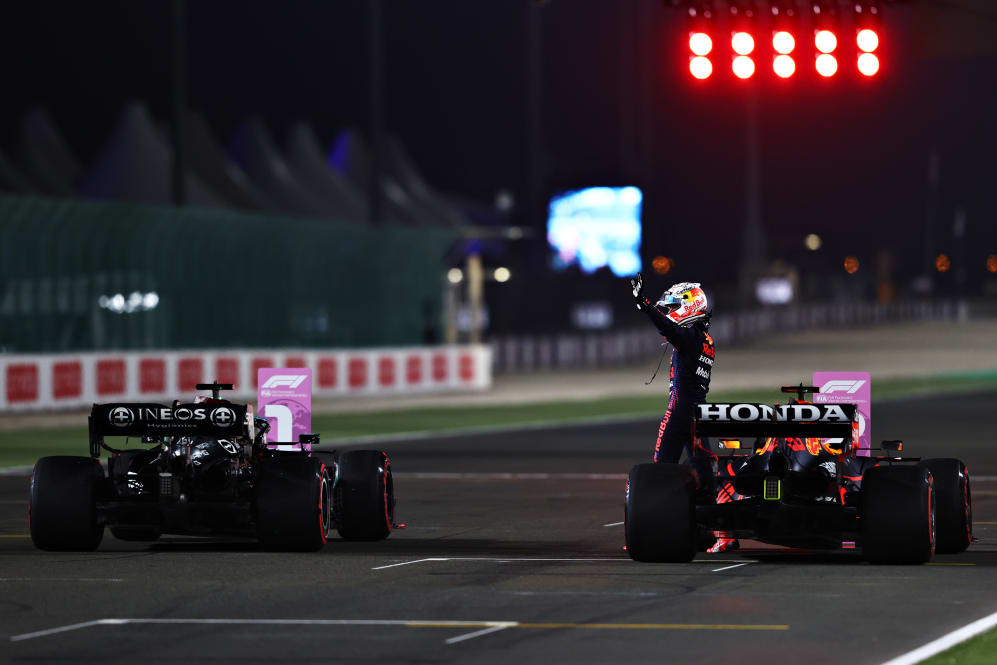 2. Perez starting outside the top 10
The end of Q2 was a bit of a surprise, with Sergio Perez, Charles Leclerc and Daniel Ricciardo all trying – and failing – to climb into the top 10 with their final laps. It was damaging enough for the Ferrari and McLaren pair, but with each team losing one driver in that session it's a fairly even scenario, whereas Perez will start 11th while both Mercedes' are provisionally in the top three.
I say provisionally, because Valtteri Bottas has also been summoned for a similar incident to Verstappen, although he allegedly failed to respect single waved yellow flags rather than double.
READ MORE: Verstappen says it's 'all to play for' in Qatar despite dominant Hamilton pole, as Perez explains Q2 exit
Perez has one big advantage over the rest of the cars ahead of him in the sense that he can choose his starting tyre compound, opening up more strategic opportunities for the driver who is notoriously good on his tyres. But he will still need to make up some serious ground to get himself into a position to limit the damage if the two Mercedes drivers have clean races.
And on a track that drivers were loving in qualifying trim, the expectation is overtaking will be tricky, so Perez will need to rely on strategy to make some of that progress and help Red Bull's title chances.
3. AlphaTauri and Alpine leading the chase
With Leclerc and Ricciardo dropping out, Ferrari and McLaren only had Carlos Sainz and Lando Norris respectively in Q3, whereas the two teams fighting for fifth in the constructors' championship had both cars.
Alpine and AlphaTauri are level on points but Esteban Ocon's win in Hungary gives his team the advantage heading into the final three races. While Pierre Gasly's excellent form continued with fourth on the grid, Fernando Alonso joined him with an fine fifth place for Alpine after a lap that impressed his team mate.
READ MORE: Alonso delighted with best qualifying of F1 comeback at 'unbelievable' Qatar track
There's also been an upturn in performances from Yuki Tsunoda in recent weeks and he'll provisionally start from eighth ahead of Ocon in ninth, although both could benefit if Sainz is penalised for failing to respect single waved yellow flags (with his investigation also taking place on Sunday).
As it stands it looks set to be a thrilling battle between both teams, that plays out with the two senior drivers closely matched and the younger prospects close behind. Plus, there is the potential to score some significant points at a track where AlphaTauri and Alpine appear to have an edge over McLaren and Ferrari.
4. The way drivers race
One of the major points of interest coming out of the Verstappen vs Hamilton Brazilian battle wasn't simply whether that incident should have led to a penalty or not, but what the outcome means for the way other drivers approach wheel-to-wheel action.
FIA Race Director Michael Masi says Verstappen's move was deemed acceptable by the stewards under the principal of 'Let Them Race'. The drivers themselves stated they wanted less penalties for battles in previous discussions – but as Charles Leclerc pointed out on Thursday, this was another level again that they will all be learning from.
READ MORE: Leclerc has 'no explanation' for lack of pace in Qatar as he is knocked out in Q2
"You always need to adapt to every decision the stewards are doing," Leclerc said. "We always try to race at the limit of what we're allowed to do, and that is what I will do in case these things are allowed.
"Whatever is allowed then I just want it to be clear as a driver, that's the only thing that matters to me. Then you're right that if this is allowed then overtaking around the outside is going to be very difficult, but whatever the decision is then I'll just adapt my driving to it. I'm fine with both."
Sunday will be the first opportunity to see how the drivers respond to the latest decision, because they will certainly be testing what they are allowed to do when fighting each other.
5. Tricky track limits
Masi wasn't just busy with the Mercedes 'Right of Review' petition this week, also having to take an unusual approach to track limits at a new circuit. There are lots of places where drivers could run wide, so Masi spent FP1 allowing drivers to do whatever they wanted in order to identify where there might be particular issues.
In the end, the FIA Race Director honed in on the exits of Turn 2, Turn 7 and Turn 16, with lap times deleted for exceeding track limits at these locations. Should a driver be guilty of exceeding track limits three times in a race – at any combination of those three corners, rather than all at the same place – then they will receive a black and white flag. A fourth indiscretion will see them reported to the stewards.
READ MORE: What the teams said – Qualifying in Qatar
If drivers are forced off track then the deleted lap time will not count towards those three strikes.
The track limit is defined as the edge of the kerbs on exit, but even staying within that limit can also prove damaging, as Gasly found out on his final Q3 lap when the exit kerb resulted in a front wing failure.