What tyres will the teams and drivers have for the 2021 Belgian Grand Prix?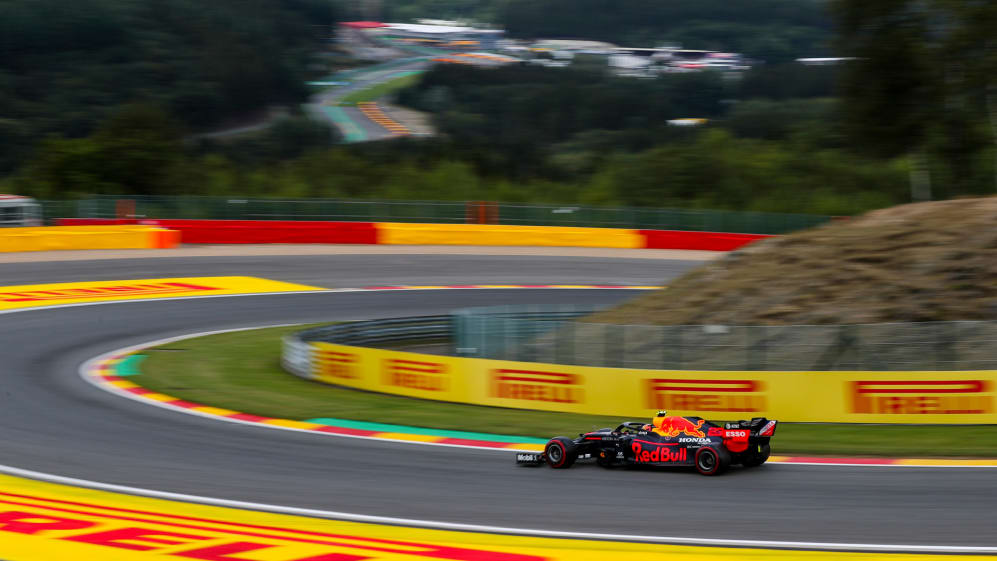 The sprawling forest circuit of Spa-Francorchamps hosts the next round of the world championship and Pirelli have announced which tyres they will bring to the 2021 Belgian Grand Prix...
The drivers will be allocated two sets of C2 hards, three sets of C3 mediums and eight sets of C4 soft tyres in this weekend's race at Spa – the same allocation as it was last year and a step softer than 2019.
But rain is expected to fall on all three days this weekend as the championship battle resumes – Max Verstappen just eight points behind Lewis Hamilton – so wet weather tyres could be appearing as well.
READ MORE: The resumption of the title fight and a possible decision on Mercedes' line-up – 5 fascinating storylines ahead of the Belgian GP
Pirelli's Head of F1 and Car Racing Mario Isola said: "The challenges of this track, especially when it comes to the weather, are well-known, as are the loads placed on the tyres.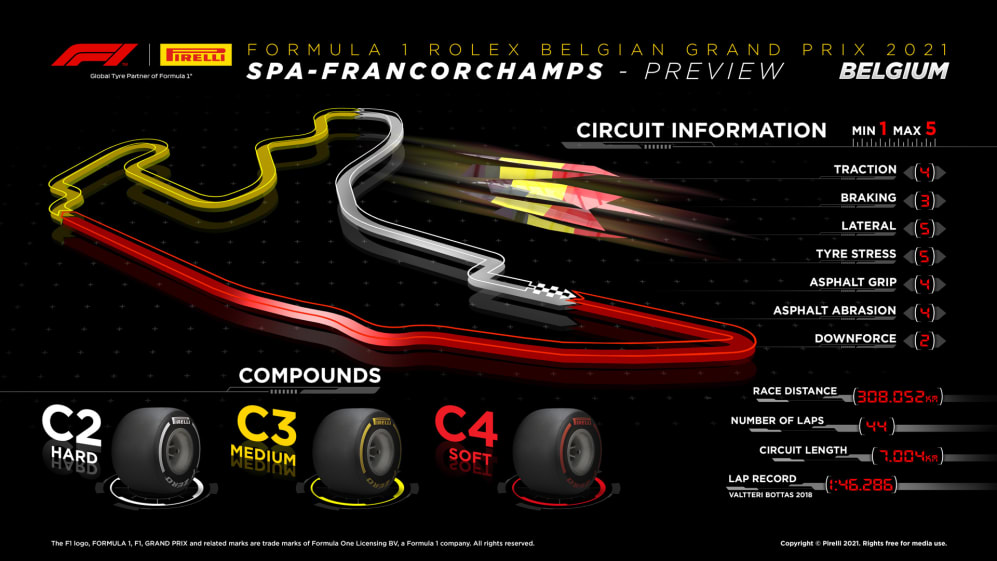 "Last year the top three qualified on the medium tyre, while the soft offered a good step up in grip but required more management, and so was not considered to be an optimal race tyre. The majority of drivers went from medium to hard, with the pit stop dictated by the safety car at Lap 11 for most of them. So we could see an interesting mix of strategies this year."
Round 5 of the FIA F3 Championship takes place this weekend with yellow-striped medium tyres nominated for use. Again, wet and intermediate tyres may be the way to go this weekend and F3 drivers have been given a third set of wet tyres for this weekend in anticipation.