Feature
The resumption of the title fight and a possible decision on Mercedes' line-up – 5 fascinating storylines ahead of the Belgian GP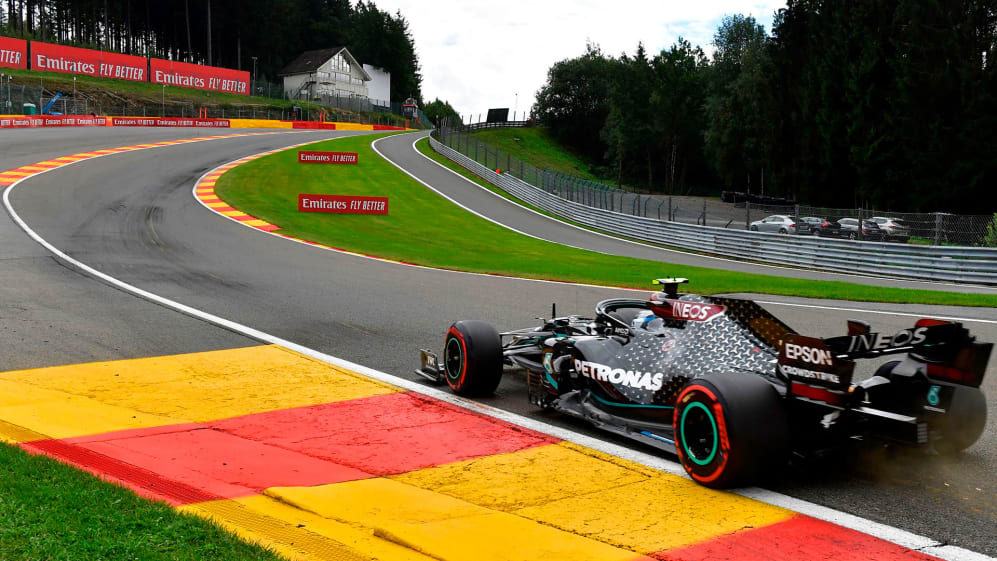 After the enforced summer break, Formula 1 is back with a bang as an iconic venue kicks off three crucial races in three weeks. With plenty to talk about on and off track, here's a few topics we're looking forward to ahead of the next round at Spa-Francorchamps.
The Mercedes driver choice
There's every chance it has already been made by now, but we just haven't been told yet… Mercedes Team Principal Toto Wolff said he would be making a decision between Valtteri Bottas and George Russell over the summer break, but there were no promises that it would be made public in that time.
And so we head to Belgium still none the wiser (at least at the time of publication) as to who will be partnering Lewis Hamilton at Mercedes in 2022.
READ MORE: 'Many crack under pressure, but George is different' – Capito says Russell thrives when the heat is on
Russell himself was aware that just because a decision would be made, there were no guarantees he or anybody else would be told immediately, but you'd expect the drivers themselves to be in the loop if Wolff has followed the timeframe he set out.
There are going to be questions for all those involved, and if nobody is giving anything away, then expect a focus on body language as everyone searches for clues.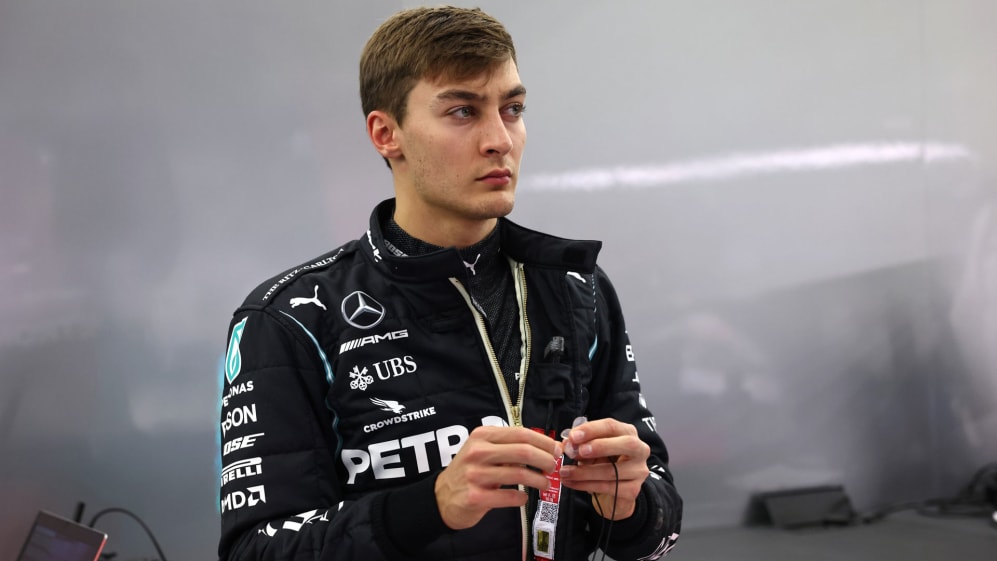 The rest of the driver market
And one of the reasons clues are so important is the impact the decision has on the rest of the driver market. If Bottas is retained, then there is much less room for movement, with Russell highly likely to remain at Williams and recent noises suggesting Nicholas Latifi will keep his seat, too.
But if it is Russell who gets the nod at Mercedes, then he will need replacing at Grove and there are numerous experienced names – including Nico Hulkenberg and Daniil Kvyat – linked with that opportunity. Bottas himself could also return to his former team, but he's on Alfa Romeo's radar, with no decision yet made about the respective futures of Kimi Raikkonen and Antonio Giovinazzi.
DRIVER MARKET: Who will be driving for Williams in 2022?
That's also slightly intertwined with what happens at Haas. Mick Schumacher is expected to stay, but Ferrari could always choose to move its young driver academy member to the Sauber-run outfit, or potentially promote Robert Shwartzman or Callum Ilott.
There are plenty of other Formula 2 drivers hoping for a chance too, but the most realistic ones seem to be Alpine juniors, with Guanyu Zhou having driven for Alpine in FP1 in Austria and rookie Oscar Piastri currently leading the standings.
And that's all before we even mention Red Bull, where Sergio Perez has yet to have his future communicated after an inconsistent first half of the year, but one that yielded a race win.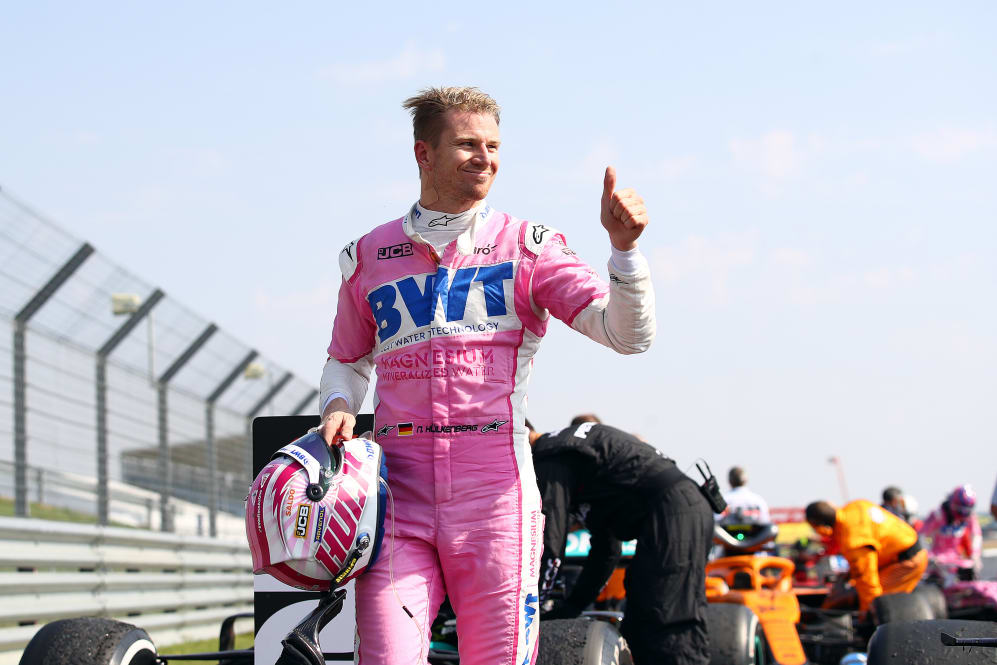 A pivotal set of races in the title battle
One of the more surprising statistics about the 2021 season during the summer break is the fact that we're not yet halfway through the planned calendar. More on where and when we'll be racing later, but the target has been for 23 races, with 11 completed prior to the break and 12 slots still remaining.
That's led to a little bit of caution whenever there are big swings in the title battle – such as we've seen in recent races – because there is so far to go in the championship and so much more can happen.
HEAD TO HEAD: How do 2021's F1 team mate pairings compare at the half-way point of the season?
But this feels like a significant run of races coming out of the summer break, with three different tests at Spa-Francorchamps, Zandvoort and Monza. Two of those are familiar to the teams but that doesn't make them any less challenging. And with both Mercedes and Red Bull so closely matched, there's no clear favourite at any venue at this stage. Throw in the return of Zandvoort in the middle of it all and who knows how the title race will look after this triple header?
All we do know is that after that, there will be a maximum of nine rounds remaining that will come thick and fast, and a run of results could put one driver in a very strong position very quickly.
Esteban Ocon as a race winner
It's always exciting to see a new driver become a race winner in Formula 1 for the first time, with the confidence boost they receive and a title that they will be able to carry for the rest of their lives.
Ocon's special day came in Hungary and was an impressive performance under pressure, and he now arrives at Spa without any major expectations around him given the general performance of the Alpine so far this year.
TREMAYNE: From almost flipping burgers to winning a Grand Prix – why no one can begrudge Ocon's victory
But Ocon has performed really well here in the past, qualifying an impressive third before finishing sixth for Racing Point in 2018, and backing that up with a fifth place on his return with Renault last year.
The Frenchman is going to get asked a lot more about Hungary than Belgium in the early part of the weekend but he has every chance of another strong result as the tight midfield battle resumes.
Calendar intrigue
Now, I mentioned earlier that the planned calendar has 23 races on it and that remains the aim for 2021. But the Covid-19 situation ensures it is going to be very much a moving target right up until the end of the season.
The Japanese Grand Prix sadly had to be cancelled as the Japanese government cited the ongoing complexities of the coronavirus situation in the country, and the focus now is on how best to replace the round at Suzuka. There is still a TBC slot in November when we were originally supposed to go to Australia, while conditions are monitored at all remaining venues, too.
READ MORE: Formula 1 confirms 2021 Japanese Grand Prix has been cancelled
Having a vacancy just seven weeks away on the calendar, in the middle of a tense championship fight – at all levels – is an unusual situation, but the sport showed how well it can adapt in 2020 and will be doing the same in the coming weeks and months.
Whether 23 races are held or the previous record of 21 is matched, there are going to be plenty of twists and turns from a sporting perspective, and being able to react effectively to any last-minute changes could well play a key role between success and failure this year.