What tyres will the teams and drivers have for the 2021 season finale in Abu Dhabi?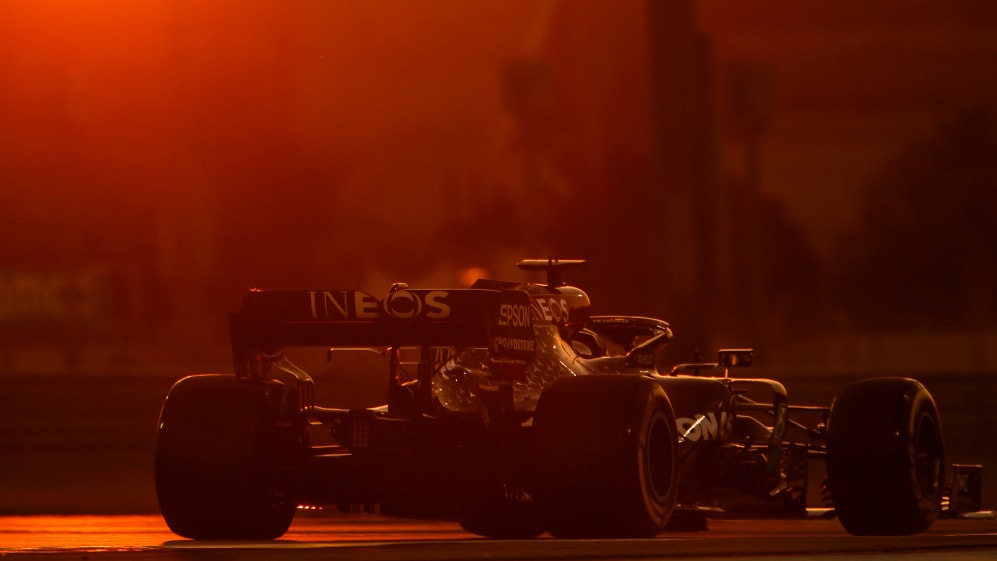 Pirelli have announced their tyre nomination for the season-ending Abu Dhabi Grand Prix...
It all comes down to Abu Dhabi. The season finale will settle the outcome of both the drivers' and constructors' championships, as Max Verstappen and Lewis Hamilton enter the showdown level on points after a hair-raising ride through the streets of Jeddah, Saudi Arabia.
This weekend, on a new-look Yas Marina Circuit, drivers will receive the softest compounds in the Pirelli range: two sets of the C3 (hard tyre), three sets of the C4 (medium tyre) and eight sets of the C5 (soft tyre).
READ MORE: Why the Abu Dhabi GP should be a historic F1 moment – for all the right reasons
"The Yas Marina circuit is a familiar venue for the final race of the year, but the modifications to the track will provide a new twist and promises to give us an exciting conclusion to what has been a thrilling season," said Pirelli's Head of F1 and Car Racing, Mario Isola.
"This will be the first time we face the new configuration, including some areas with new asphalt, but we have been able to rely on simulations and other information in advance to prepare.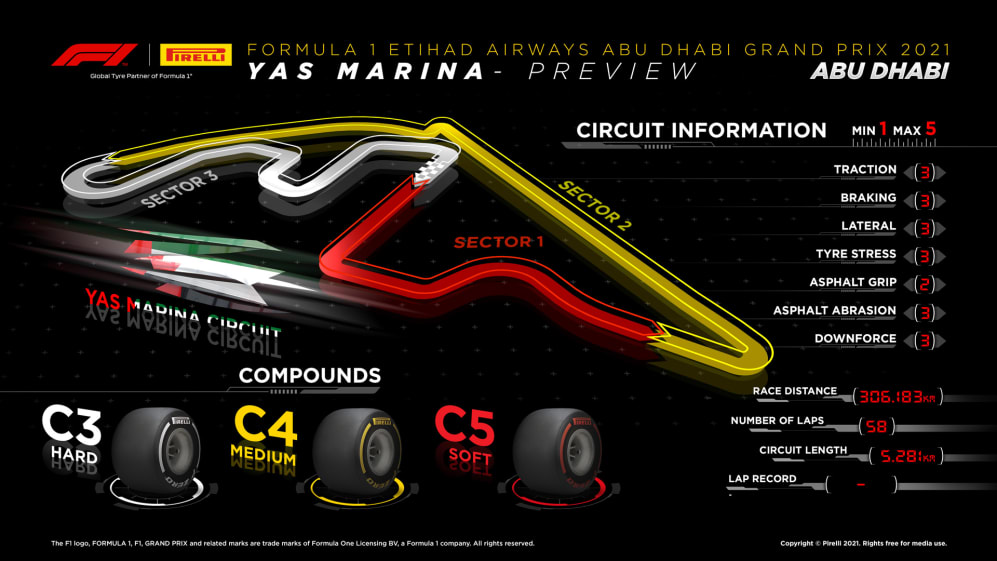 "In general, with the creation of some quicker turns, the track is now faster and with more overtaking opportunities. The result of these changes are bigger vertical loads, especially on the front tyres. But we don't expect the overall severity for the tyres to change significantly, which is why we've nominated the softest tyres in the range.
"After the race, the teams will have the chance to test with the final specification of 18-inch tyres for 2022 using mule cars. The first time we'll see the definitive package of new tyres with 2022 cars in action will be during pre-season testing next year at the end of February."
Formula 2 concludes this weekend in Abu Dhabi as well, with the yellow medium (x4) and purple supersoft (x2) tyres in use.
For more information about Pirelli's Formula 1 tyres, visit pirelli.com.