What tyres will the teams and drivers have for the 2023 Monaco Grand Prix?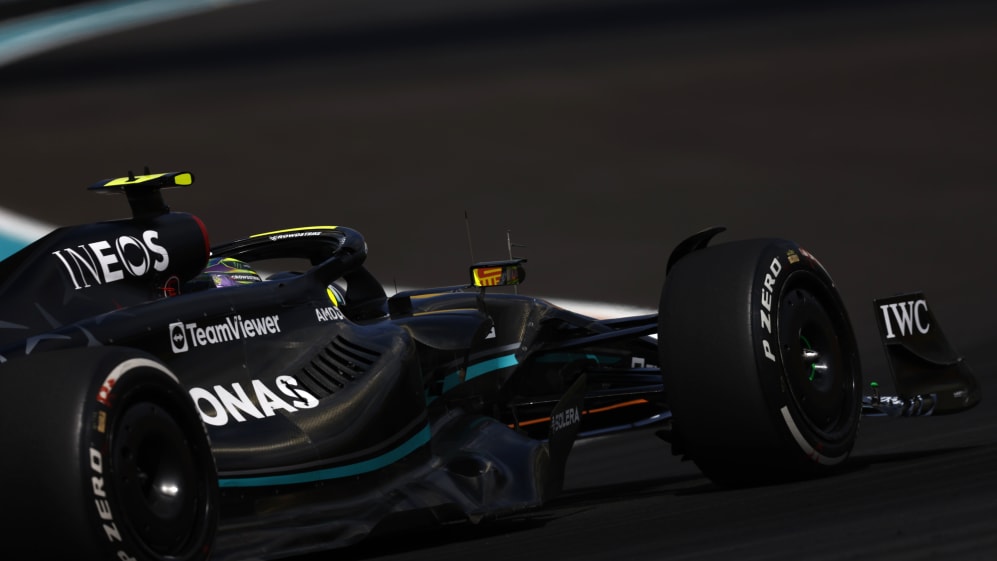 Pirelli have revealed which tyres they will be bringing this weekend to the Monaco Grand Prix – matching the tyre compounds last seen at the Sprint weekend in Baku.
F1's Official tyre suppliers will be bringing the softest compounds in their range, with the drivers and teams being able to choose from the C3, C4 and the C5 tyres, as the circuit offers little grip and limited tyre wear.
DESTINATION GUIDE: What fans can eat, see and do when they visit Monaco for the Grand Prix
The drivers will once again be given two sets of the hard tyre (marked white), three sets of the medium tyre (marked yellow), and eight sets of the soft tyre (marked red), as well as the green intermediate tyre and the new Cinturato Blue full wet without tyre blankets, if necessary.
"We're heading to a Monaco Grand Prix that's somewhat different to what we expected," said Pirelli Motorsport Director Mario Isola, referring to the decision not to proceed with the Grand Prix weekend at Imola.
"Those images of devastation are still fresh in our minds, and we want to express our solidarity once more with the families of the victims, as well as all those who have suffered such huge losses.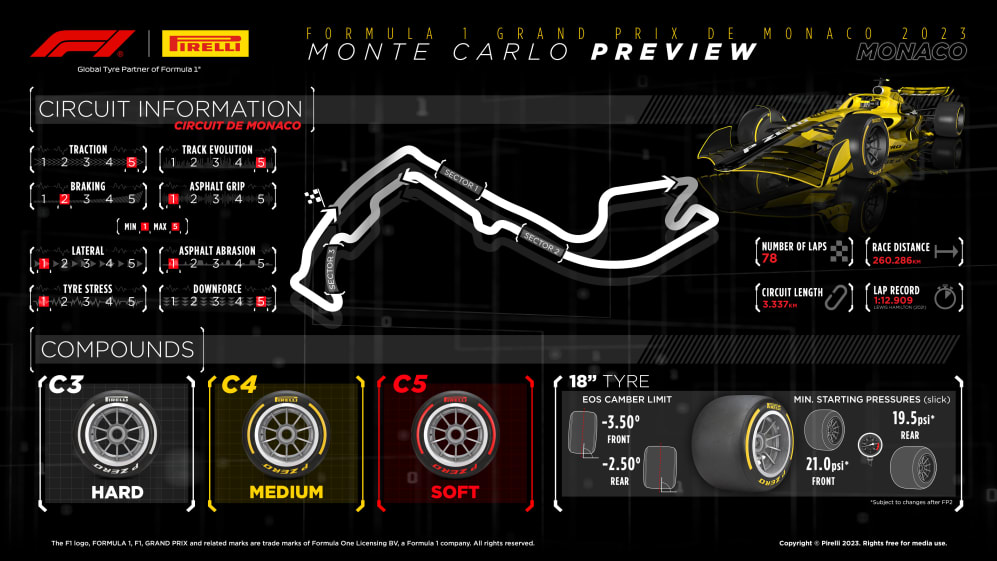 "Monaco has written its own chapter in the history of Formula 1. The characteristics of this unique circuit, largely unaltered for more than 60 years, make it a true one-off that has often sprung surprises.
"No other track can allow a driver to compensate for any technical shortcomings of their car in the same way, and just one incident can shake things up entirely.
STRATEGY UNPACKED: Bernie Collins picks out 5 key lessons from history that teams must heed to plot their Monaco strategy
"The difficulty of overtaking can sometimes detract from the spectacle in the race, but that only makes Saturday's qualifying all the more exciting, as grid position assumes a particular importance to the final result on Sunday.
"As is often the case on street circuits, Pirelli has nominated the softest tyres in the range. One of the peculiarities of Monaco is the fact that the track is opened to normal traffic every evening, which means that it's very hard for rubber to build up on the racing line, making the surface even more slippery.
"With Imola having been scrubbed, Monaco could now become the debut for the new Cinturato Blue full wet without tyre blankets, obviously depending on weather conditions: another potential random factor this weekend."
For more information about Pirelli's F1 tyres, visit pirelli.com.