What tyres will the teams and drivers have for the 2023 Saudi Arabian Grand Prix?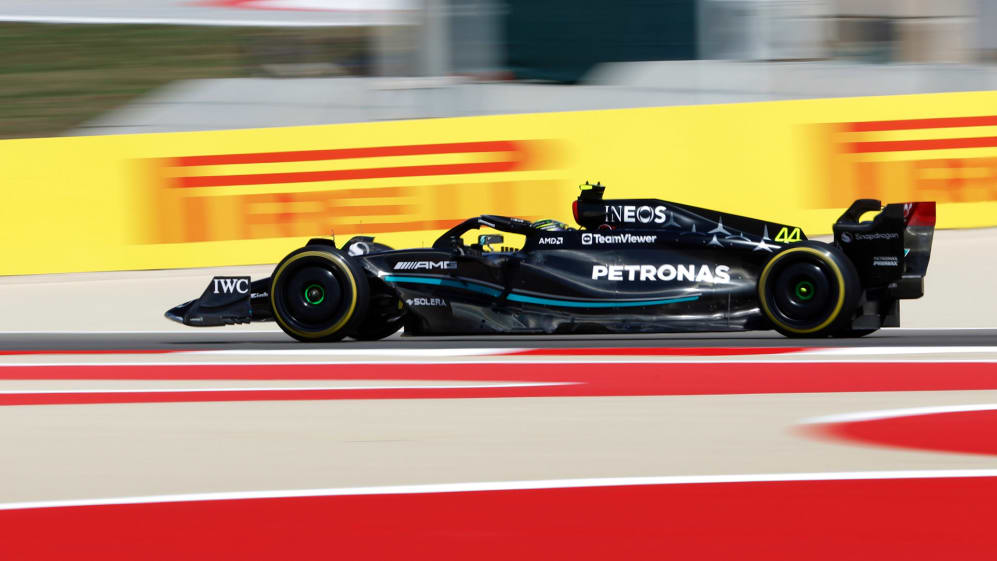 Formula 1 travels from Bahrain to Saudi Arabia this week, with Pirelli going a step softer in their tyre compound choices for the second round of the 2023 season at the Jeddah Corniche Circuit.
This year, Pirelli have six slick compounds in their range, covering the softest C5 tyre to the hardest C0, following a product expansion over the winter.
IT'S RACE WEEK: 5 storylines we're excited about ahead of the 2023 Saudi Arabian Grand Prix
After selecting the C1, C2 and C3 compounds for the season opener in Bahrain, a softer C2, C3 and C4 offering will be used in Saudi Arabia – matching Pirelli's choice for the Jeddah venue in 2022.
The teams will have two sets of hard tyres (marked white), three sets of medium tyres (yellow) and eight sets of soft tyres (red) per car, plus intermediates (green) and wets (blue) if needed.
"For the rapid Jeddah track, we have confirmed the same compound choices as last year as they showed very good consistency throughout the race weekend," said Pirelli Motorsport Director Mario Isola.
"In the two races held up to now, the Saudi Arabian Grand Prix has been quite unpredictable because of the frequent Safety Cars and neutralisations, being a typical street circuit.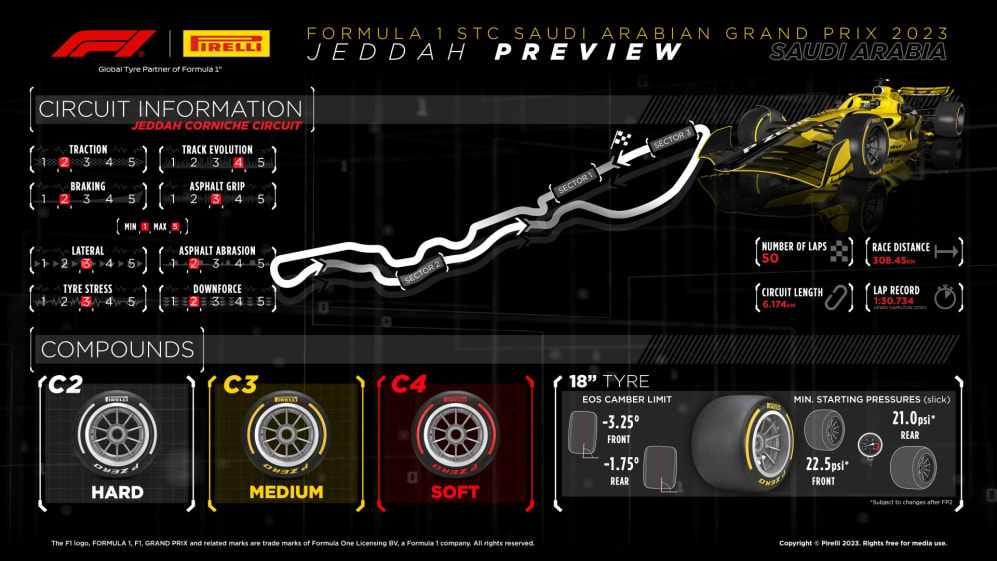 "A one-stopper was the fastest option in 2022, when a Safety Car led to an early pit stop for most of the drivers, who went on to finish the race on the hard tyre.
"Max Verstappen and Charles Leclerc fought hard on this strategy thanks also to the durability of the tyres, with the Red Bull driver winning by less than a second at the end of a great race.
WATCH: F1 for beginners – Everything you need to know about F1
"The teams will also have to work hard on car setup because they will only have free practice to fine-tune the balance on this track with the latest tyres.
"The first race in Bahrain was all about traction and braking but Jeddah instead focuses on lateral forces, with completely different characteristics to Sakhir."
Formula 2 will also support the F1 action in Saudi Arabia, with the yellow-marked medium and purple-marked super soft compounds nominated for the series' weekend.
For more information about Pirelli's Formula 1 tyres, visit pirelli.com.