Feature
What's going on with Lewis Hamilton's new Mercedes contract?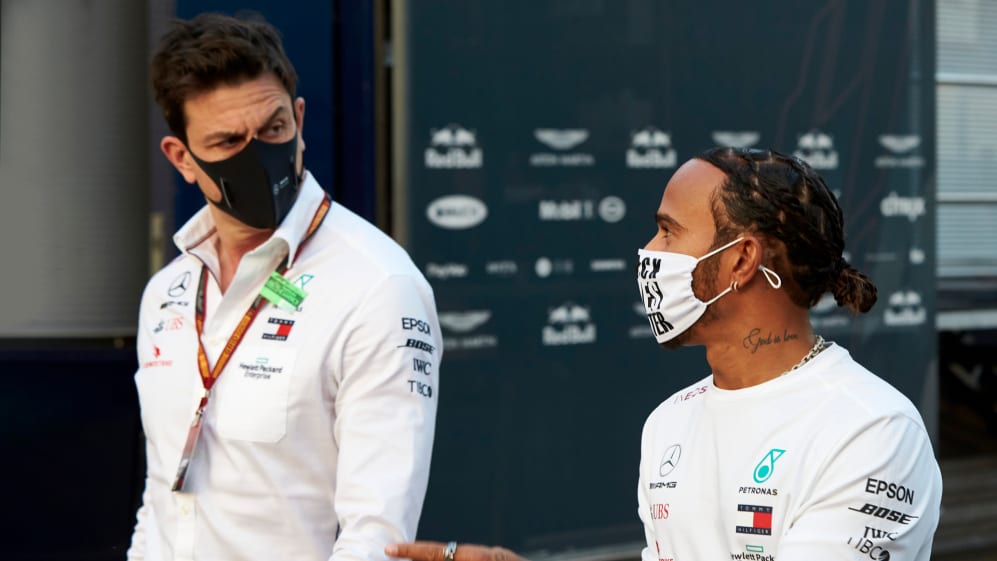 This is the time of year when Formula 1 drivers are ramping up their winter training, readying themselves for another assault on the world championship. Reigning world champion Lewis Hamilton is doing just that right now. The only difference for him, though, is that the Mercedes driver is doing so without a contract for the 2021 campaign in his back pocket...
Is there a chance Hamilton won't be in Formula 1 this year?
No. The Briton made it seven world titles last year and has his eyes set on a record eighth this season. The recently knighted racing driver has no intention of hanging up his gloves and helmet just yet. The fact he is training hard right now – climbing a mountain every day as he said on social media – proves he's gearing up for the season.
READ MORE: 10 things every F1 fan should be excited for in 2021
So why hasn't he signed the contract yet?
It's a good question, without a clear answer. Both Mercedes and Hamilton have consistently insisted they want to continue their standard-setting partnership beyond the end of last year, it's just been a matter of finding time to sit down and get it done.
Why haven't they had time to sort something so important?
First off, it's not clear what stage of negotiations they have reached. It may well have been agreed but not announced. Equally, it may not have been agreed and there's work to be done. What's certainly true is that the Covid-19 pandemic made getting together face-to-face more difficult for Hamilton and Mercedes boss Toto Wolff. If life was normal, there'd have been plenty of scope to get together in Wolff's kitchen to thrash out a deal, as they did before. But that wasn't feasible.
With the championship reaching the sharp end, both decided to put discussions on the backburner until after the season. There was no stress because both knew it was just a matter of when, not if, they would come to an agreement.
But then Hamilton tested positive for Covid-19…
Indeed. Hamilton missed the Sakhir Grand Prix as a result, but returned for the season finale in Abu Dhabi. Finishing third was an impressive result given the physical challenge of racing when still recovering from the virus.
READ MORE: 'I don't think I've ever been so blown' says Covid-hit Hamilton after finishing P3 in season finale
The priority then was to have a break. Not only was 2020 a relentless season, with 17 races in 24 weekends, but Hamilton needed to battle back from Covid. So meaningful talks were shifted back again.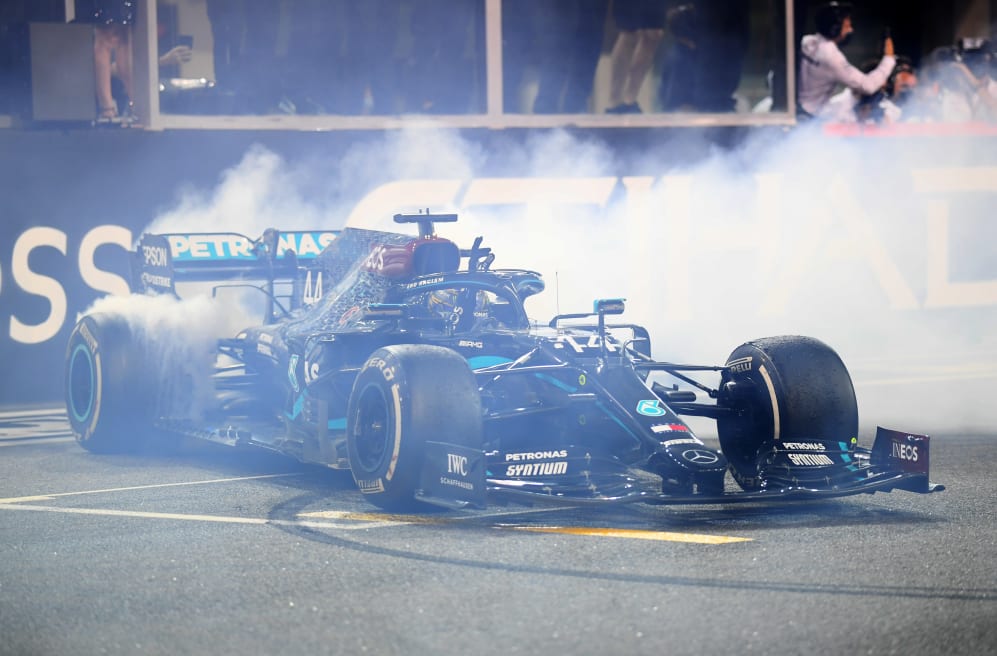 Is it unusual for the reigning world champion to enter his title defence year without a contract?
Yes, but similar things have happened before. McLaren went into the 1993 campaign still negotiating with star driver Ayrton Senna over his contract. And again, it's worth noting that neither Hamilton nor Mercedes seem to be too concerned about the situation at this point.
Hamilton has started focusing on his training, to ensure he's got this important block in, and on Tuesday said he was doing good and felt healthy and mentally strong.
Once training ends, attention turns to racing preparations, with time in the factory to work on the 2021 project and then getting the chance to test the new machine in a shakedown before pre-season testing itself in Bahrain.
It is likely Hamilton and Wolff finally hammer out all the details during this window.
Oops! Error retrieving Twitter post
What are the sticking points that might be holding it up?
Formula 1 teams never talk about the contents of a contract but often the delay in signing on the dotted line is down to the fine details.
Both driver and team have got to agree on the length of contract, which works for both sides. It's likely both will want a deal for at least two years. One side might want longer, the other might want to keep their options open, so nailing that down is a hurdle.
READ MORE: F1's best dressed man? Lewis Hamilton's 10 best looks from last season
Then there's the overall fee a driver is paid per campaign – and what is required from said driver. Aside from driving the car, there will be demands on their time, such as a set number of appearances for the media and partners per year.
And many drivers, like Hamilton, will want permission to do projects away from the track, such as his fashion line, so that'll need to be factored in.
So now what?
We wait. When Mercedes and Hamilton have time, they will sit down, get it signed, and then announce. Only then will the 2021 grid be complete.