Poll
What's the greatest Williams livery of all time?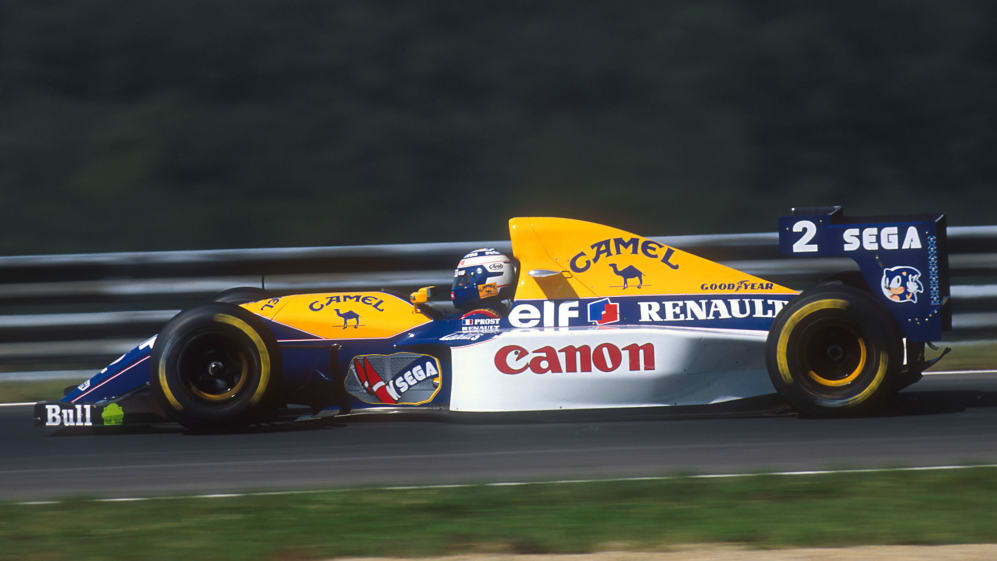 Ferraris are red, Mercedes are silver… but Williams have never been a team defined by one shade throughout their history, having instead let their choice of sponsors dictate some corking colour schemes over the years.
For 2019, Williams will adopt a dramatic new look for the cars of George Russell and the returning Robert Kubica. But how does the livery that will sit on the FW42 stack up alongside some of the team's all-time greats? Check out our six favourite Williams liveries below – and then vote for yours!
1. FW15C (1993)
One of the most technologically-advanced F1 racers in the history of the sport, the Adrian Newey-designed FW15C was also a bit of a looker, and wrapped in blue, white and Camel-yellow – with some cheeky Sonic the Hedgehog graphics on its flanks – remains one of Formula 1's iconic cars. Those sponsors got their money's worth too, with Alain Prost running away to his fourth title in 1993 with seven victories to his name.
2. FW19 (1997)
For 1994, Camel tobacco sponsorship at Williams gave way to the more muted tones of Rothmans. By 1997, the year Jacques Villeneuve claimed his one and only F1 title (despite the best efforts of Michael Schumacher), the design had been refined to this classy blue and white look speckled with gold and red, while additional sponsorship from nascent energy drink Hype – now run by former Jordan driver Bertrand Gachot – added some funky day-glo flecks to the car's bargeboards.
3. FW08 (1982)
The arrival of the airline Saudia as a sponsor was a gamechanger for Frank Williams in 1977, allowing him to make the step from plucky garigista to serious contender. A title with Alan Jones followed in 1980 but, for our money, the green and white Saudia livery reached its apotheosis with Williams on the cute, snub-nosed FW08 that carried Keke Rosberg to his 1982 championship.
4. FW36 (2014)
Martini colours have adorned some of motorsport's finest machinery, from Lancia Delta S4 rally cars to Porsche 935 Le Mans racers. Williams executed a proper coup in 2014 by bringing the 'proper' Martini colour scheme – white background with dark blue, sky blue and red stripes – back to Formula 1 for the first time since Brabham's cars wore it in 1975. The car was a good'un too, with Williams finishing the year third in the constructors' standings.
5. FW21 (1999)
There were horrified gasps in 1998 when Williams drivers Jacques Villeneuve and Heinz-Harald Frentzen pulled the covers off a blood-red Williams FW20 – which, considering the cool colour palette that Williams cars had always worn up till then, was hardly surprising. A year later, Williams opted to stick with the red but softened the look a touch with some soothing white and blue brushstrokes – if anything, to help them stand out from a certain other team also known for fielding red cars. To some, a Williams in red is just wrong – but taken out of context, we feel the time is right for the FW21's place in livery lore to be re-evaluated.
6. FW26 (2004)
Williams' post-millennium liveries certainly weren't flashy, but they had a certain purposeful, functional classiness to them – while also being stuck onto some of the fastest cars in the sport's history – that endeared them to our hearts. It was, after all, in his white and dark blue Williams FW26 that Juan Pablo Montoya zinged around Monza to set what was at the time the fastest ever Formula 1 lap during the 2004 Italian Grand Prix weekend – a record that stood for 14 years until Kimi Raikkonen broke it at the same circuit in 2018.