Technical
What's underneath that bold new livery? Our first tech take on the Alpine A521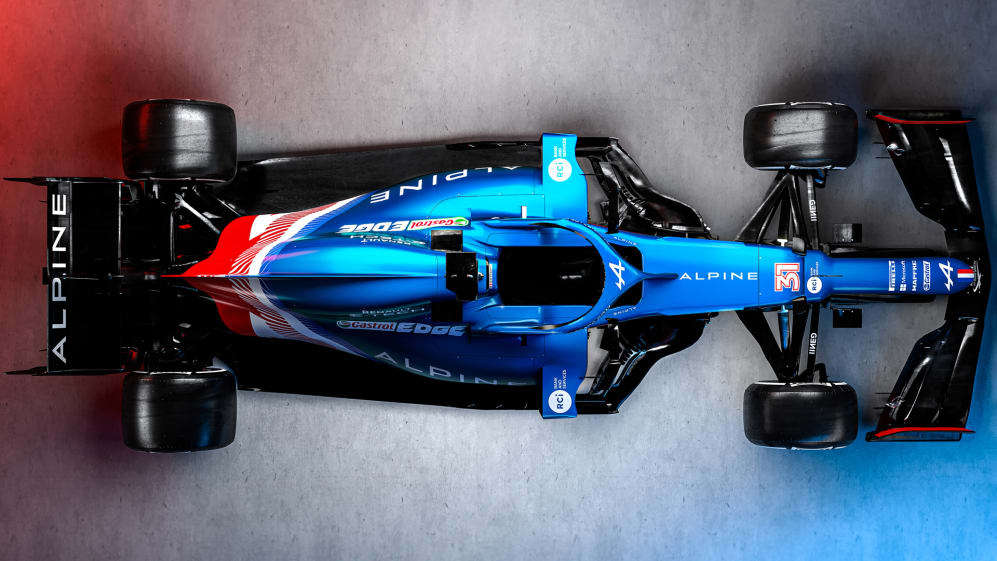 There is a new name on the F1 grid this year, as the Renault team morphs into its new Alpine identity for 2021 and beyond. The rebranded team revealed their striking new livery on Tuesday, using digital renderings of the new car. We are yet to see the A521 in the flesh, but here's what technical expert Mark Hughes made of the first glimpse of Fernando Alonso's new challenger...
From what can be seen from the digital renderings of the Alpine A521, it's not a radical upgrade over its Renault RS20 predecessor.
The slim nose is that which was introduced on the Renault last year, though with a rather different accompanying cape, befitting the revised airflow priorities between underfloor and around the bodysides of the revised '21 cars.
READ MORE: Alpine reveal striking blue, white and red livery at 2021 F1 season launch
In general profile the car's outline looks remarkably similar beneath its new livery, retaining the previous mildly undercut sidepod shape.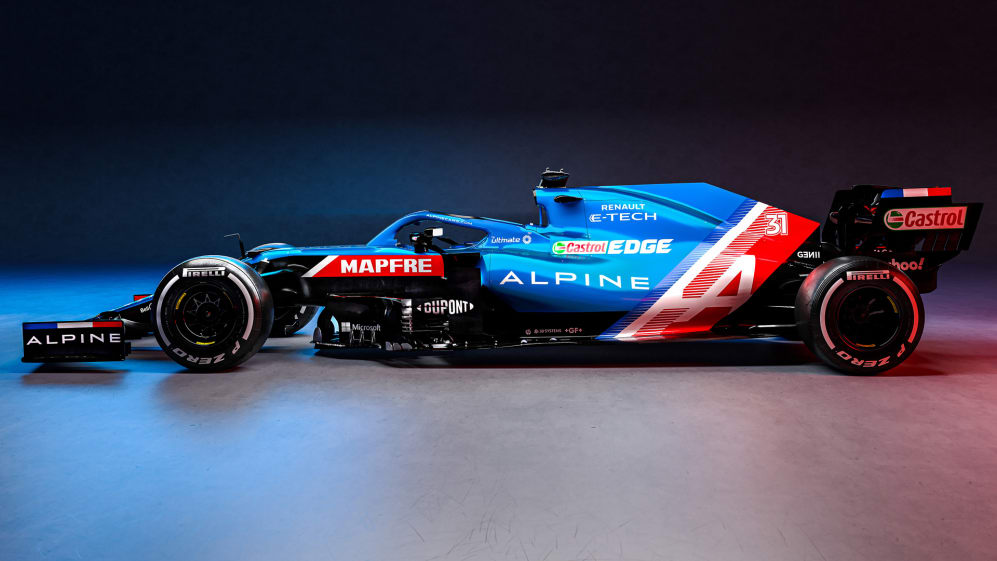 There are basically two current schools of thought on F1 sidepod design: the undercut or the ramp, and the Alpine features the former, unlike the Red Bull or Mercedes.
Both features seek to accelerate the airflow along the lower bodysides as hard as possible but the mechanical layouts and plumbing beneath the pods often determine which is more suitable.
WATCH: The best bits from Alpine's 2021 launch as team reveal their new car and livery
Head-on, the sidepods appear slightly narrower. This in combination with the more intricate forward part of the bargeboards will enhance the airflow capacity down the sides of the body towards the rear quarter.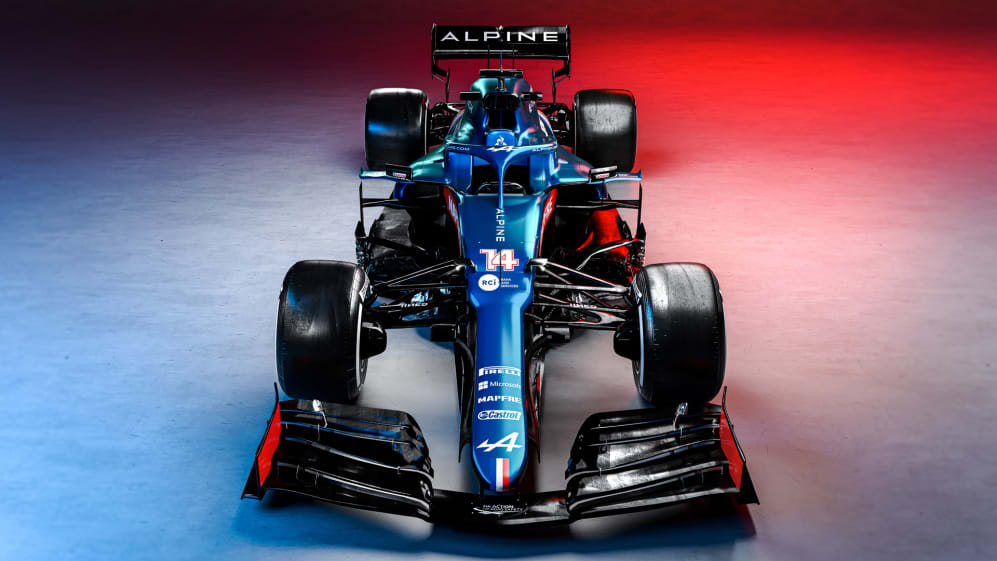 The balancing point between underbody flow and that being fed around the sides will this year be more loaded more towards the latter than was the case last year, as aerodynamicists seek to recover downforce lost by the reduction of floor area. The two flows interact with each other and the aim is to maximise the pressure difference between the underfloor and the ambient.
READ MORE: Fans give thumbs up to Alpine's fresh new look after team reveal A521 livery
Alpine spoke at the launch of upgrades to the Viry-produced power unit and it would appear there is a revised inlet layout judging by the increased bulk of the engine cover aft of the intake, as seen in the image below.
Esteban Ocon is giving the car a first shakedown run at Silverstone today (Wednesday), so we we may be able to get a better picture of the new car if Alpine release any imagery from the test – though if they follow Red Bull's example of keeping the car under wraps, we may have to wait until pre-season testing in Bahrain to really see how the car is shaping up.