Feature
Red Bull give little away ahead of title tilt – 5 takeaways from their secretive 2021 launch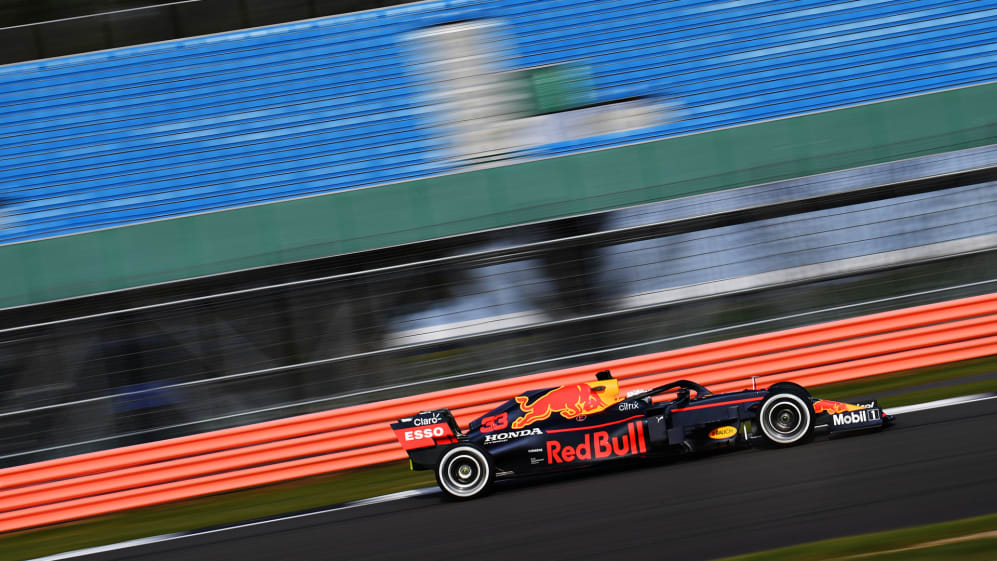 Going your own way is a strategy Red Bull have long employed in Formula 1, but even they pushed the bar this season by drip-feeding their 2021 launch over not one, not two, but three days.
The new RB16B is tasked with taking the fight to Mercedes, and bringing home a world championship title for the first time since 2013 – closing in on a decade ago. But have they done enough over the winter to give Max Verstappen and new recruit Sergio Perez the machinery in which to end that run?
1. A launch that was not a launch
Red Bull took the meaning of the word 'minimum' to a new level with the material they released across Tuesday, Wednesday and Thursday, leaving on-lookers with very little to go on about their 2021 challenger.
As yet, we've only seen two studio shots of the RB16B – a front-on angle and an angled sideways image – and those have been photographed in such a way that they've managed to keep key areas like the bargeboard zone ahead of the sidepods and the rear end – where big floor changes have been introduced – secret.
On Wednesday they released more than 70 images of a Red Bull on track, during filming and shakedown days at Silverstone, but not a single one of them was of the RB16B – instead all we saw was the RB15 from 2019. And like Williams, who ran their car earlier this month, Red Bull avoided any spy-shots being taken and leaked out into the public eye.
READ MORE: An extensively re-engineered car? Here's our rapid reaction to the new Red Bull RB16B
It means that everyone – including their rival teams – head to Bahrain next month with little to go on. Red Bull are not breaking any rules by doing this. It's up to them what they choose to release of their machine, and it's evident they have decided to do the bare minimum to stir up intrigue.
Maybe they are hiding a flurry of innovative new design features that they want to shield from rivals for as long as possible to delay any chance of copying. Or perhaps they are just having some fun and want to make others think there is something to hide when really there isn't. Either way, we'll find out in a couple of weeks!
2. The team are targeting a better start
Dietrich Mateschitz's leading F1 squad has become a perennial underachiever in recent years, the team often starting the season poorly which leaves them playing catch up all year. Their title charge over before it's even got out of the starting blocks.
While there are sweeping changes to the floor of a Formula 1 car this year – in a bid to cut downforce – the rest of the rules remain stable with plenty of carryover of parts. This should, in theory, help Red Bull, who have evolved a package that was at it's strongest in the final race of the season and capable of beating Mercedes on an Abu Dhabi track that had become a Silver Arrows fortress.
READ MORE: Aero tweaks, new tyres and the cost cap – the 2021 F1 rules and regulation changes you need to know about
It is also understood the team have overcome their correlation issues, which they say led to their slow start last year, so there is an expectation that the numbers generated over the winter in CFD and the wind tunnel should marry up with the data collected when they hit the track for pre-season testing in Bahrain.
Plenty of reasons, then, why there can be no excuses this year. Red Bull must deliver from the off if they are to have any hopes of challenge Mercedes and making a fight of it.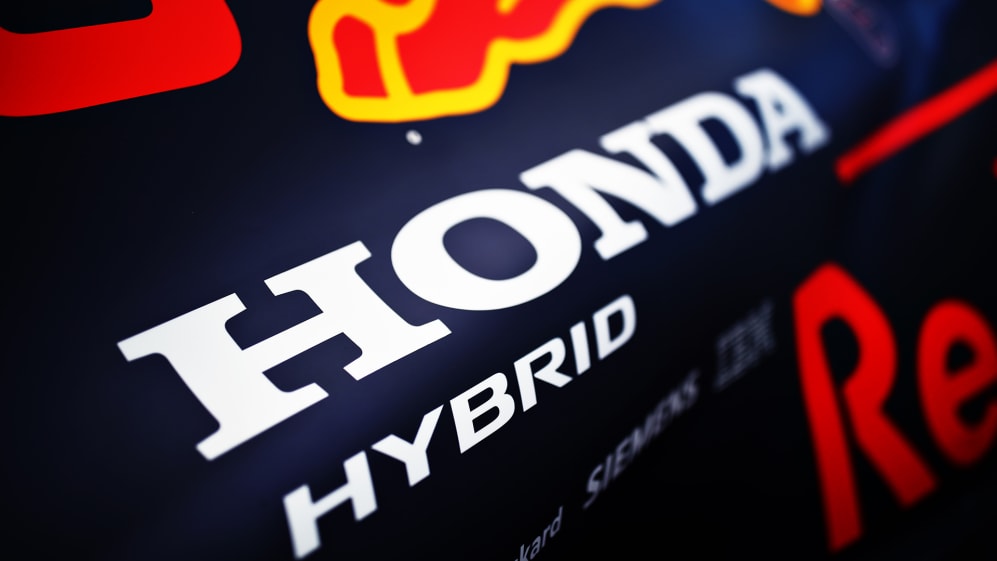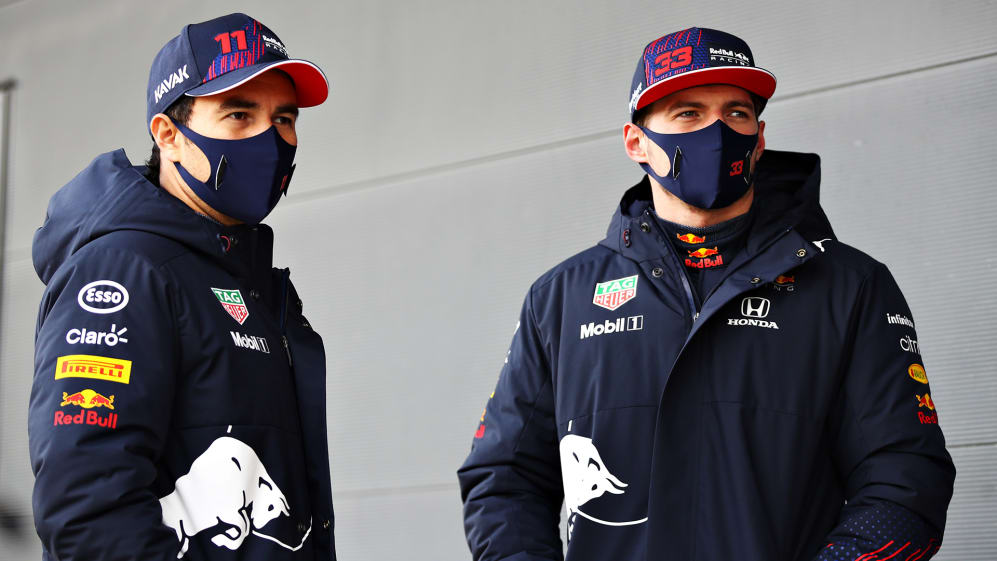 4. Verstappen is playing it cool on title chances
Max Verstappen is one of – if not the main – threat to Lewis Hamilton's title defence in 2021, providing Red Bull deliver him a car to compete, but on the eve of his fifth full campaign with the works team, Verstappen was keen to play down his chances, in-line with Red Bull's low-key launch sequence.
It's a sensible approach. Mercedes, after all, have been near unbeatable in the hybrid turbo era, so with relative stability in the regs, it is unrealistic to expect Red Bull to suddenly be consistently ahead on pace.
READ MORE: Verstappen 'realistic' about 2021 title chances as he hopes to make life more difficult for Mercedes
However, Verstappen has shown time and time again that he's able to get results out of an inferior car, and let's not forget he won the final race of last season, to enter this season with some momentum.
Meanwhile, Sergio Perez is Verstappen's fourth team mate in as many years and is the most experienced since he went up against Daniel Ricciardo, but as you might expect neither factor bothers the 10-time race winner in the slightest.
He was asked about whether he had changed his fitness routine during a chat with media and he shot back: "I don't necessarily need to be stronger or fitter, I don't think that was an issue anyway. I always felt good." It's that immense confidence in all aspects of his ability that makes him such a formidable foe.
5. Perez aiming to 'overdeliver' in 2021
Perez is giving Daniel Ricciardo a run for his money in the smiling stakes these days, the Mexican seemingly having a permanent grin etched across his face since signing a deal to drive for Red Bull this year.
The Mexican has set his sights on "overdelivering", and says that if he has a car capable of winning races and the championship, that's what he will do. No number two role, then, for the one-time race winner who achieved a career-best fourth in the drivers' championship last year.
READ MORE: 'Everything about the car is different' says Perez after getting his first taste of Red Bull machinery
And that ambition hasn't changed since he tested both the RB15 from 2019 and this year's challenger, albeit with only limited running in the latter.
It's quite a step-up for Checo from midfield runners Racing Point and he admits it might take him a quarter of the season to get into a new way of working with his first new team since 2013. But he's also shown that he makes the most of his opportunities – and there's no reason to think he won't do the same here.