Feature
Why AlphaTauri could emerge a dark horse in 2022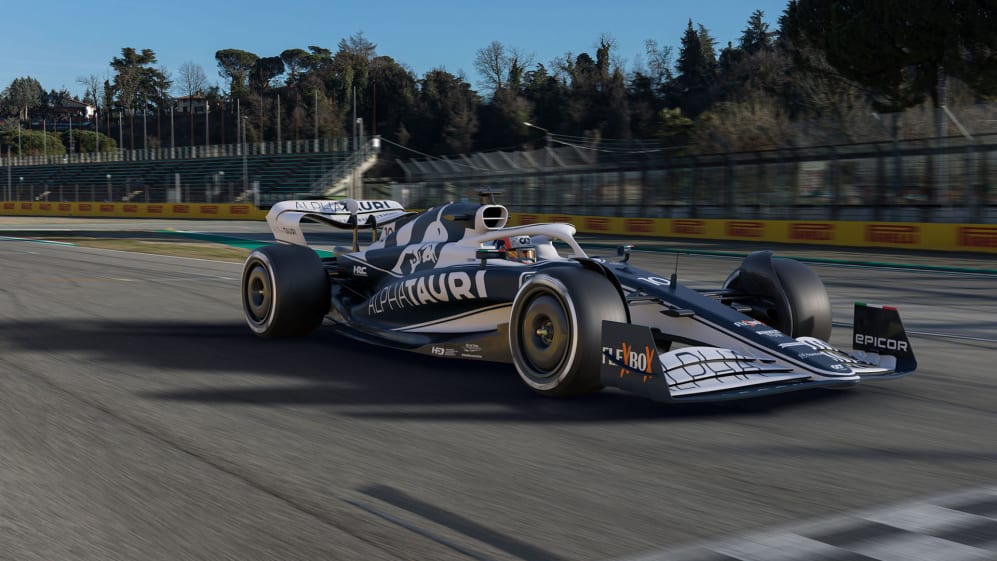 AlphaTauri punched above their weight last year, the little Italian team producing a very tidy package that they were able to consistently eke the very best out of. The result was a best-ever points tally for Faenza and the closest they've come to achieving boss Franz Tost's long-held dream of a top-five finish in the constructors' championship.
There is the usual caveat (sweeping new technical rules delivering an air of unpredictability heading into this season) as to whether they'll be able to go one step better and improve on sixth overall, but they do at least have the momentum, a stable and intriguing driver line-up and the experience of doing a lot with a very small budget.
READ MORE: AlphaTauri reveal their 2022 F1 car, the AT03
Development on the new-generation cars has been tricky for all teams, as they had to pause it when the Covid-19 pandemic hit and then restart it, with a new target completion of a year later – 2022.
For a team like AlphaTauri, who have one of the smallest budgets on the grid and launched their new machine the AT03 on Monday, that was made even more challenging by the fact they were moving wind tunnels, switching from a 50% model to a more current 60% model – and thus were for a period of time doing double the work and stretching their resource.
"It was a little bit disjointed, as initially, the new regulations were going to be for 2021 so we'd started work a long time ago," explained Technical Director Jody Egginton.
"Then obviously with the pandemic, it was regulated that we must stop wind tunnel development during 2020 and we re-started it again on 1st January 2021. However, this coincided with our transition to the 60% wind tunnel meaning we had to design and manufacture a 60% model of the 2022 car.
"At the same time, we were also preparing a 60% model of the 2021 car as the AT02 launch spec car had been developed at 50%, but we were moving to 60% for in-season development as it's not permitted to run two wind tunnel facilities in parallel.
ANALYSIS: The fascinating design features – and Red Bull cues – on AlphaTauri's AT03
"Obviously, this created a greater workload, but the decision to move to a 60% facility was a long-established strategical one, which needed to be delivered on-plan to help meet our medium-term objectives. I have to say that the guys did a good job of managing the extra workload and we are confident this decision will provide the expected benefits in the medium term."
It's now time to earn the fruits of their labour from that challenging transition and make the most of a wind tunnel that puts them on par with their immediate rivals. And let's not forget that the best things often come in small packages. It can make you more agile, able to react quicker.
Often bigger operations struggle to push things through because they have more layers in their organisational structure, and it's more like moving an oil tanker. AlphaTauri, in their various guises, have always been very good at adapting and in a season where reacting to development curves – and what others are doing – is key, this puts them in a good place.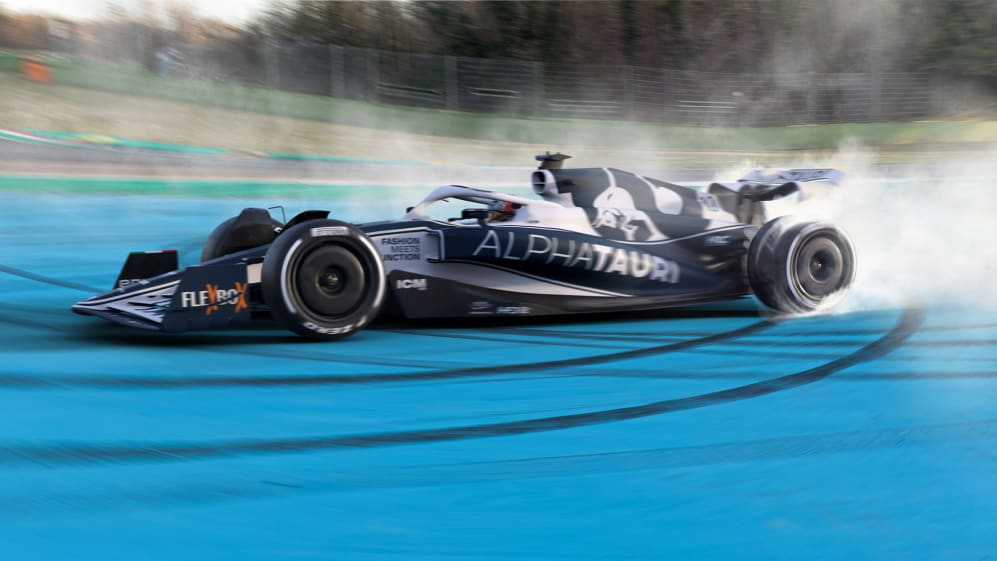 Part of AlphaTauri's strength last year was that they were able to make a strong package in 2020 even better in 2021 with the relatively stable rules. It was more a case of finessing. This time, though, they are starting from a clean sheet of paper.
There is upside in continuing to take parts from Red Bull Technology focused around the rear of the car – gearbox, hydraulics and rear suspension, the regulations now dictate that they run the same specification parts – whereas before they ran parts to a year-old design from Red Bull. This could have a performance uplift – but they won't have the benefit of a year's worth of operating data to rely on as they embed the parts into their design.
They will continue to run an engine created and produced by Honda but from this season badged under Red Bull Powertrains after the Japanese manufacturer decided to leave the championship at the end of 2021.
READ MORE: Honda boss Yamamoto takes consultancy role with Red Bull
Tost's team instantly built up a fruitful relationship with the company and their engineers when they joined forces in 2018 (to allow Red Bull to evaluate whether to run them from the following year) – and it's only got better.
"I think our relationship with Honda has been a very good one. It's been fantastic for the team and we've contributed to some of the successes, so we're happy to carry on with that," said Egginton. "We've been working with the same PU guys for a long while now and that pays dividends. You know where you are and you understand each other. Any continuation of that can only be a good thing."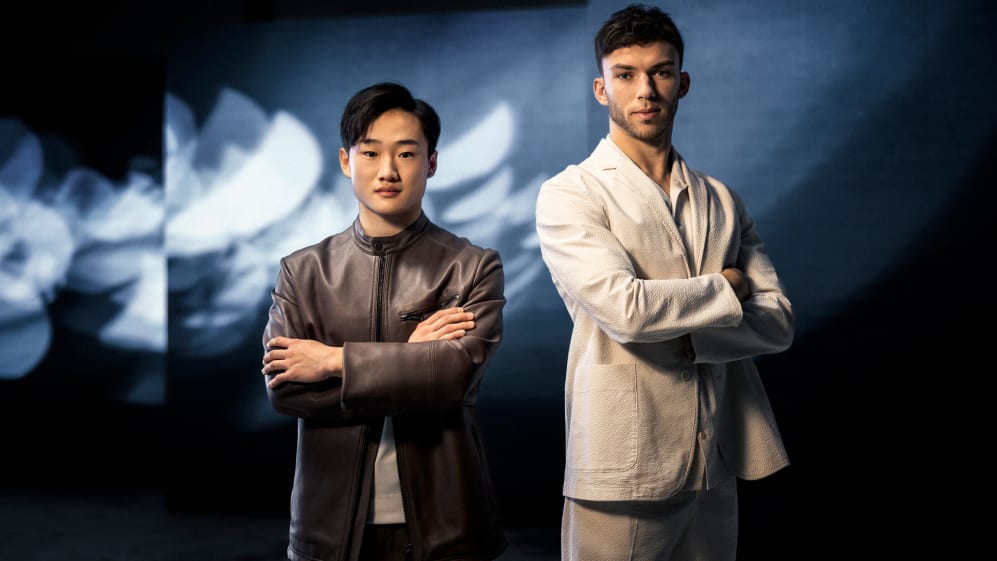 The Honda-created power unit was on par with and at times better than the class-leading Mercedes power unit last year. They've been working hard for more than a year on this latest iteration, built to run a newly-introduced fuel that is made up of 10% ethanol. Continue on their recent performance trajectory and this could be a real strength of the AT03.
Then it's down to the aero, but providing the car delivers – and the technical team have got their initial concept right and develop in the right direction quickly, Tost has a driver line-up that could cause quite a stir in 2022.
READ MORE: Gasly hopes to 'fight at the very front' with AlphaTauri's 2022 challenger
Pierre Gasly was one of the stars of the season, the Frenchman delivering the kind of performances that suggest he could be competing towards the front for the foreseeable future. He's the team's defacto team leader and has proved he's good enough for such an important role.
He's like a different person versus the driver who was demoted from the works Red Bull team, with his mental strength and consistency two of his most improved areas. This could be a huge year for him.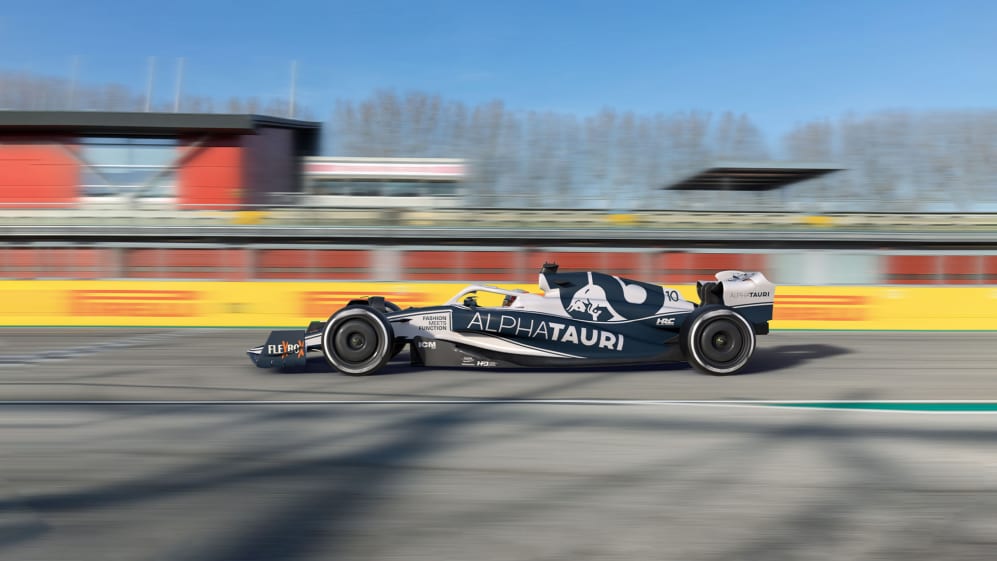 "My approach will be the same as the one I adopted last year," he said. "I will be trying to build on the run I had of very good results and to continue to be on top of my game with the car I have. I really hope that this is a year when I can fight at the very front, to finish regularly in the top five and even higher if the car is good enough for that."
The other side of the garage is a little more unpredictable. Yuki Tsunoda arrived at AlphaTauri last season, backed heavily by Honda and rated highly by those who had managed him in the junior formulae.
READ MORE: Can Red Bull make it a double in 2022 as RB18 breaks cover?
Red Bull motorsport adviser Hemlut Marko and Tsunoda's new boss Tost were sure he was a star of the future. It took some time for him to settle – and there were plenty of mistakes but he ended the season on a high with fourth in Abu Dhabi – and crucially, appears to be learning from his errors.
"I feel I have a much better understanding of what I have to do than I did a year ago, I know how to prepare in order to perform well. I know what my weak points are, I have all of my experience from last year to build on and I have been working hard to be ready."
It's no wonder Tost says he is "very pleased with this driver line-up" and that he expects "a lot from both" this year.