Feature
Why 'smart, capable' Sainz can still be a factor in the 2022 title fight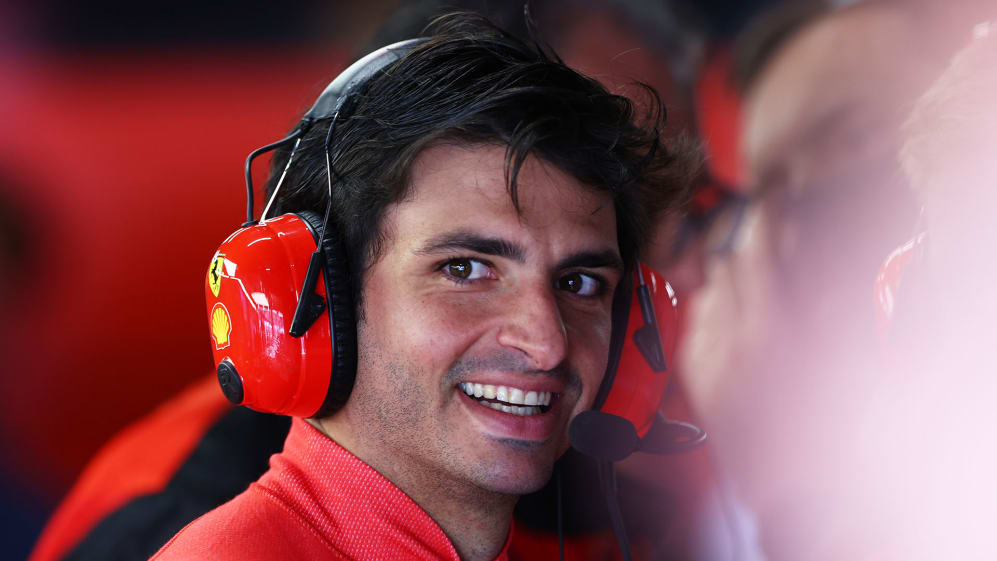 Rejecting your team's instruction on strategy mid-race is a risky approach for a Formula 1 driver. These days, those on the pit wall have all the data in front of them to mathematically make the best decision. But the strategists don't always get it right. And this was the case in Monaco when Ferrari told Carlos Sainz to box for intermediate tyres – and the Spaniard said no.
Three laps previously, he said he wanted to switch straight from extreme wets to dry weather tyres, based on his read of the conditions – and he hadn't changed his mind. His overrule proved to be the right call, as it opened the door for what would have been his maiden victory. Had he not got trapped behind a lapped Williams on his out-lap, Sainz would now be calling himself a Formula 1 Grand Prix winner.
READ MORE: 'The race win was there' says Sainz after bittersweet Monaco P2
Nonetheless, it was a near-perfect race performance from the 27-year-old, who will hope his second place after a smoother weekend is the turning point after an uncharacteristically erratic start to the year.
He had a second and third to open the campaign, but managed just one full racing lap in the next two events, before recovering from a crash in second practice in Miami to take a podium. But in Spain, while he extended his 100% record of scoring in his home race to eight, a poor start and then an unusual spin mid-race ruled him out of the podium places.
Sainz hasn't got a handle on the 2022-generation of car designed by Ferrari yet. The pointy front end of the F1-75 doesn't suit his style, and while he's doing what he can to work around it, it's not as easy as it sounds to just change your style to suit a car. Sainz is making gains, though, and it is understood the team are planning to bring some things to the car in the second half of the year to help.
"I just need to be a bit quicker," he says, when we chat outside Ferrari hospitality. "I need one or two tenths, in terms of qualifying and race pace. If I find those one or two tenths I found in the second half of last year with last year's car, the earlier I find them, the earlier the win will come. I've been working hard to find them."
READ MORE: 'We made mistakes in our judgement' says Binotto after Ferrari lose out on Monaco victory
He added: "You can see from the cameras and everywhere that I'm not there yet with the car compared to last year, that I'm not driving naturally; the car is a bit too pointy for my liking but that's it, that's the way it goes," says Sainz. "You can either adapt yourself or bring your car a bit more to your liking. Anyway, these two things, they take time, and they take knowledge and experience. It takes mistakes and trial and error, and this is what I'm in the process [of doing] now and what I'm going to try and correct as soon as possible."
His boss Mattia Binotto isn't worried about Sainz's form. He's seen enough from the Spaniard's time at Ferrari to know that it's a matter of when, not if, the 27-year-old finds his consistency. It's why they handed him a new contract until the end of 2024, ahead of the Emilia Romagna Grand Prix. "Carlos is struggling, but he will get there very soon I'm sure," he said. "I am sure he will get there at some stage because that's the attitude of Carlos – studying the data, trying different driving styles, adapting himself. He will maybe take a bit of time, but he will get there."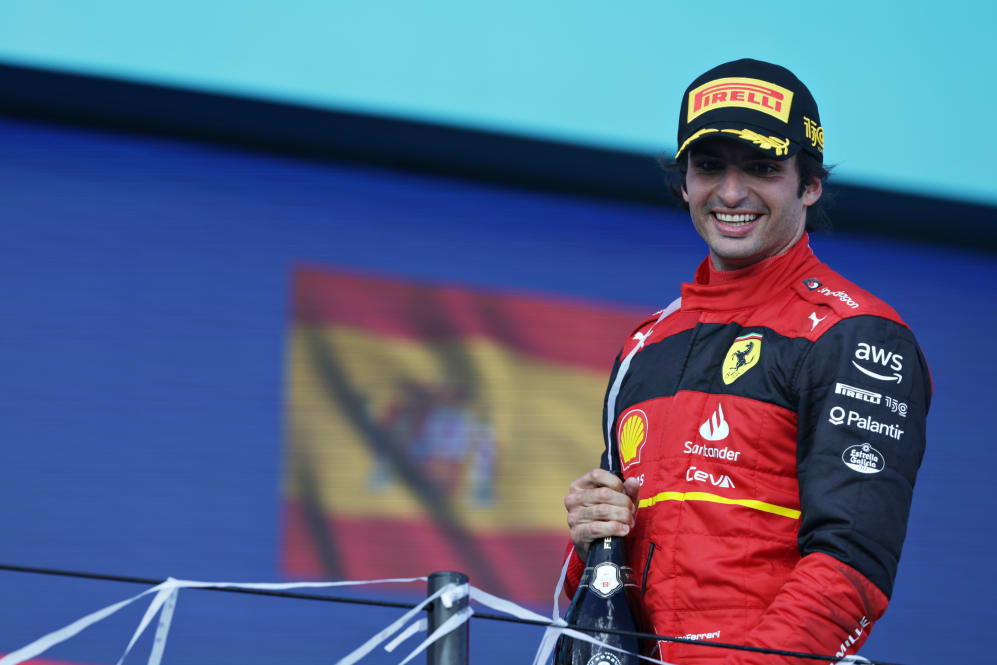 He added: "I don't think that there are issues. Certainly, he needs to adapt by seeing that he has done a couple of mistakes, which are important. But nevertheless, I think that he is improving himself, he is going faster and faster."
This is also the first time in Sainz's career that he's had a car capable of winning races on pure pace and challenging for the championship. It takes time to adjust. We saw that with Sergio Perez in 2021, the Mexican needing last year to get comfortable before stepping it up this year. Binotto appreciates that it will take time. "It's maybe the first time in his career that he's got a car which is fast enough to compete for the best positions, and he simply need to get used to that – but he will do it very quickly, because I know how smart and how capable he is to manage the pressure," he said.
READ MORE: Sainz to remain with Ferrari until 2024 following contract extension
Sainz is loving the opportunity to test himself at the sharp end on a regular basis. "I'm enjoying it, it's a whole new experience; you need to drive a bit differently. It's a different scenario I'm getting used to. I'm racing against two or three guys who have been at the front before. For me, it's the first time, my first six or seven races having a competitive car – and I've learned a lot that I'm going to apply for the rest of the season. Plenty of races left, a long time to go, so everything to play for. As soon as I do these adaptations and find my feeling with the car, there are good things to come for sure."
It's no secret he gets on very well with his team mate Charles Leclerc, the two gelling on and off the track. That harmony is helping push the team forward – and hasn't shown signs of weakness now that they are both potentially in the fight for wins and the championship. "In terms of relationship, everything has been very stable, if anything even better, so all going well so far.
"He's a great guy, we have a lot of mutual respect, which helps our working relationship. He's doing a great job adapting to the new car, the new regs, he's extracting everything out of this Ferrari that I'm trying to do also, and in certain ways copy. I'm having fun with him, we get on well – and we work in the same direction, which is important."
ANALYSIS: Why Ferrari moved to lock down Sainz with new deal
He added: "He's driving at a very high level, he's putting together super-impressive lap times, an impressive way of driving and I can only admire and try and in some ways copy, and in others try and put it a bit more in my liking to be faster. Sometimes it goes like this and as a driver you just need to go through a process and challenge yourself."
Sainz closed the gap to championship leader Max Verstappen to 42 points at the last race and is just 33 adrift of Leclerc. The season is still young, at just seven races old with 15 to go. If Sainz can find the consistent form he found last year, ending the season with 15 straight points finishes, including a superb podium in the season finale in Abu Dhabi, he could be a factor in the championship fight.