Williams: 2020 marks a 'fresh start' for the team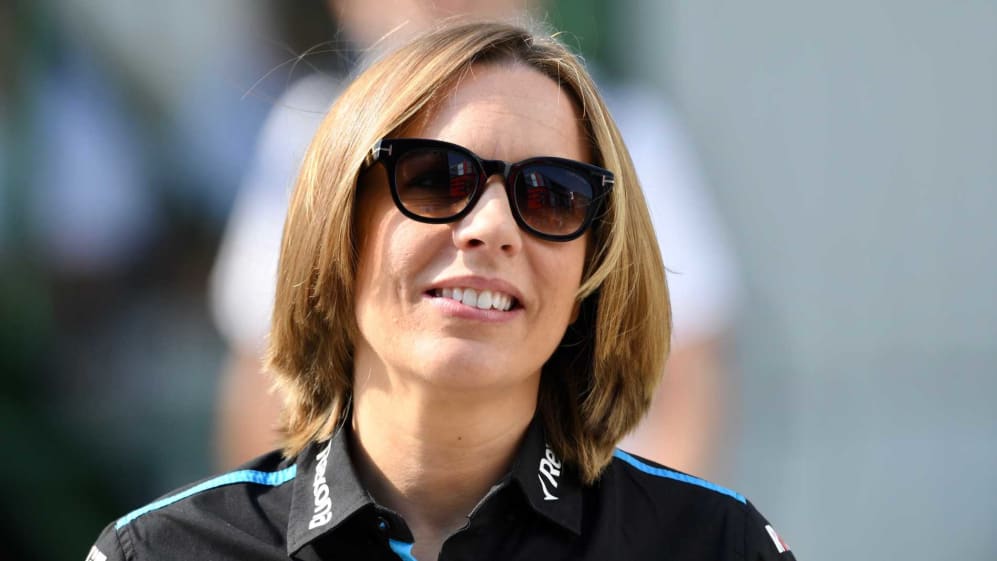 Make no mistake, 2019 was a stomach-churning campaign for Deputy Team Principal Claire Williams as she watched her iconic racing team struggle. But after a productive winter, she's putting last year behind her and treating this campaign as a "fresh start".
Last in the constructors' championship with just a single point, Williams were glad to see the back end of last year. The high point was some impressive reliability across the season, but they simply lacked the performance to compete in the midfield.
They worked aggressively on development, within the confines of the modest resources they have, to make gains with the car in the second half of the year and it is the direction they derived from that process that has formed the basis for this year's FW43.
READ MORE: Can Williams escape the back of the grid in 2020?
"This year marks a fresh start for the team," she said. "We have spent time addressing our areas of weakness and have ensured that we have the right people, structures, procedures and resource in place to deliver competitive race cars.
"We are all committed to re-building Williams and returning the team to competitiveness. As such, our 2020 campaign is about making progress. The fighting spirit is still very much alive, and this year, everyone will continue that fight until we get back to where we want to be."
Williams revealed the FW43 in an online launch on Monday, the car very much an evolution of its predecessor but featuring a revised livery.
It will break cover in public for the first time on Wednesday when pre-season testing begins at Barcelona, all being well. George Russell and Nicholas Latifi will split the reduced running of just six days this year between them.
WATCH: The incredible new trailer for Netflix's Formula 1: Drive to Survive Season 2