Williams drivers looking to 'capitalise' at cold, wet Nurburgring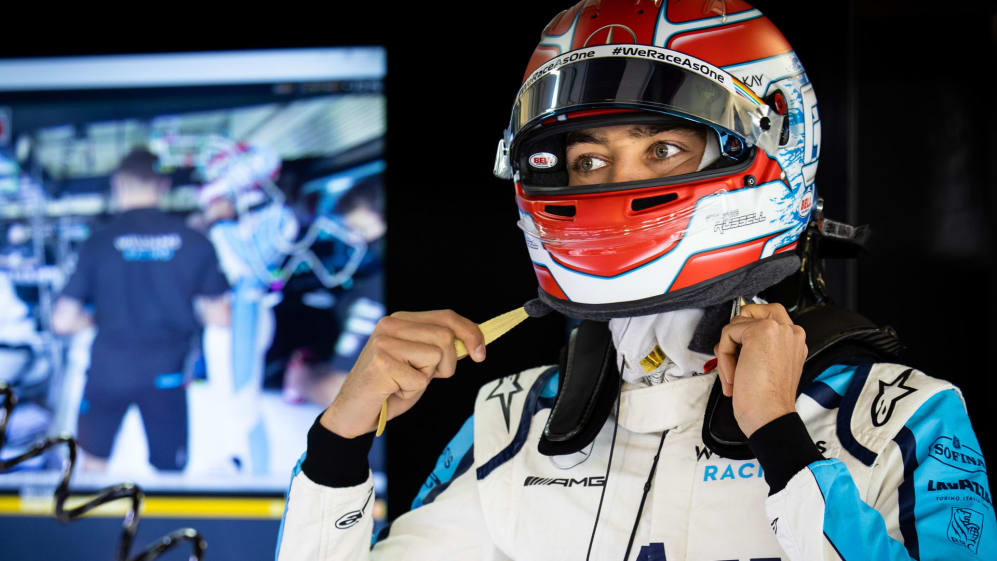 Williams drivers George Russell and Nicholas Latifi are raring to go in this weekend's Eifel Grand Prix, with the duo hoping they can capitalise on the cold, wet conditions expected at the Nurburgring if others struggle.
With the team sitting last in the standings, searching for their first point of the season, Russell is hoping to take advantage of any bad weather, which is often regarded as a 'great leveller' in F1.
READ MORE: What's the weather forecast for the 2020 Eifel Grand Prix at the Nurburgring?
"Definitely an opportunity," said Russell. "We need these events to spice things up a bit and it will reward the teams who get it right.
"We know our true pace when everything is stabilised, where our true pace is. We need to work twice as hard this weekend to try and capitalise on these odd conditions but that's not going to be easy."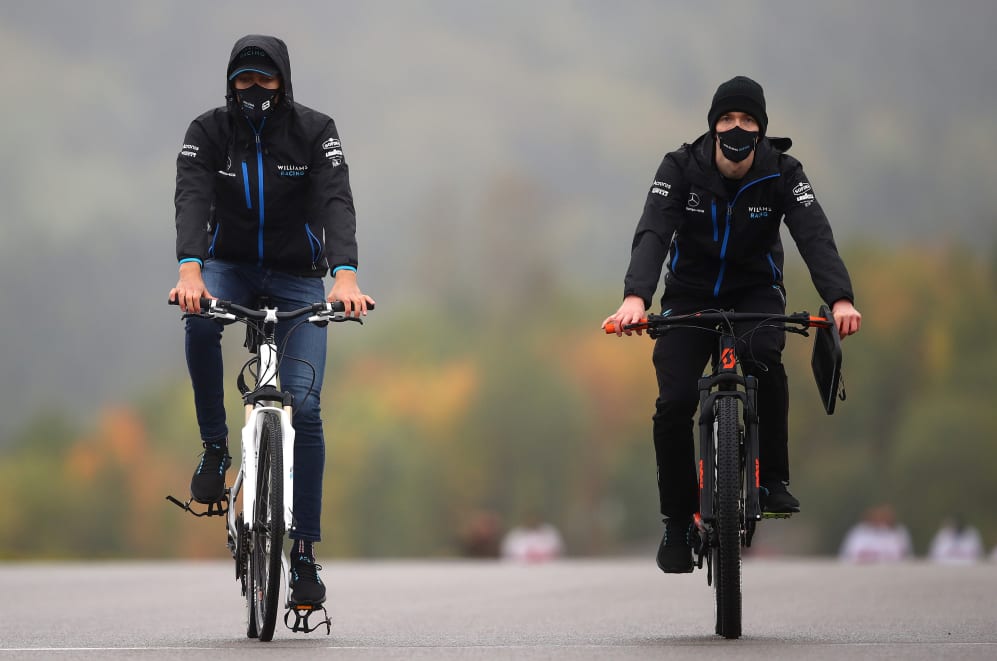 His team mate Latifi added that he doubted conditions would stay dry given the rain on Thursday before the Grand Prix – but even without rain, Williams stand a stronger chance this weekend than in Russia where he finished 16th and Russell 18th.
"I think just on face value, let's say if we have a dry weekend – which is not looking like it because obviously with what weather conditions are looking right now, anything could happen – it could be a challenge either way," said the Canadian.
READ MORE: Ocon expecting Nurburgring weekend preparation to be 'more straightforward' than Mugello
"If things go kind of smooth – dry conditions – I think it is a track that could suit us more especially coming off the back of Sochi, so on paper it should be a bit better for us. The past few races we have put a bit more emphasis on trying to be a bit more competitive on Sundays as the potential has always been there in the car on Saturdays and I think that's really going to be the main thing: seeing if we can get the Sunday performance, hopefully off the back of what is a strong qualifying.
"I'm quite excited, but as I said it's probably going to be very mixed conditions this weekend. At the same time, I hope we can capitalise on that because I have no doubt that with a little bit of [adverse weather], if we can manage that a bit better, no doubt we can come away with a strong result," he concluded.
It's not too late to purchase your tickets to this weekend's Eifel Grand Prix at the Nurburgring – click here to book.