Williams drivers share the same complaint after hopes of a points finish at Spa go begging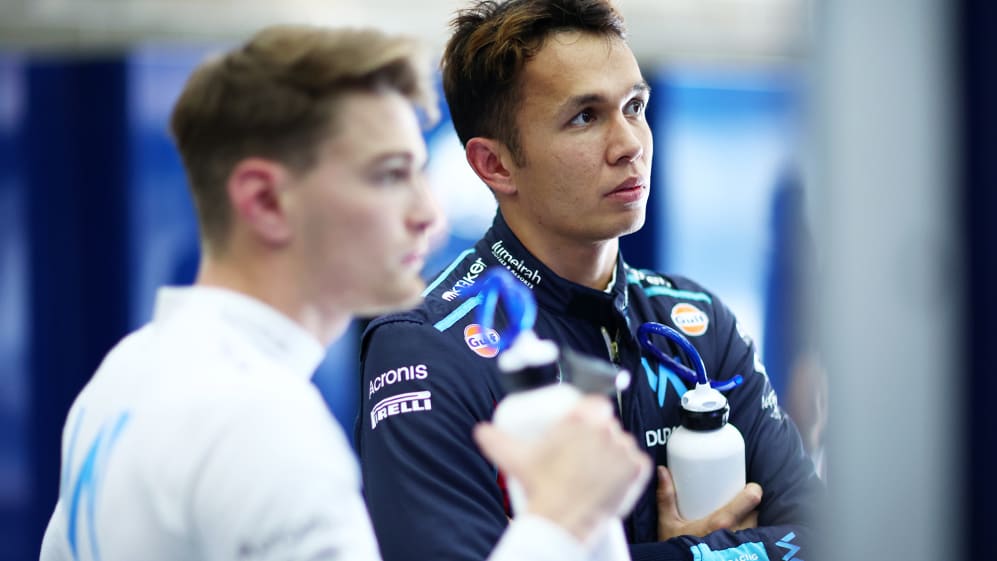 Alex Albon and Logan Sargeant were left to rue high tyre degradation during the Belgian Grand Prix as their flashes of pace across the weekend ended without a points-scoring reward.
Both drivers featured in the top 10 mix after a strong start to Sunday's race but the move to medium tyres triggered a downfall as they struggled to make the yellow-marked compound last and tumbled down the order.
READ MORE: 6 Winners and 5 Losers from Belgium – Who mastered the ever-changing conditions in Spa?
At the end of it all, Albon crossed the line in 14th position, with rookie team mate Sargeant the penultimate finisher in 17th, meaning nothing to show for their efforts around a Spa-Francorchamps circuit that was tipped to suit Williams' package.
Asked if he was surprised by the midfield result, Albon said: "Partly, yeah. Only because I felt like the first part of the stint went so well that I thought the rest of the race was looking good – but it wasn't to be.
"I just really struggled on the mediums, just degging, huge. We do have great straight-line speed, and that was fun, the racing was fun, I actually enjoyed the racing, but we were so slow in Sector 2 and sliding around so much, so it was a tricky one out there.
"In some respects, I had to drive slowly in Sector 2 to save my tyres, but then I was getting overtaken in Sector 2, so then I was having to push in Sector 2, which was then degrading my tyres even more, and it was just like a downward spiral.
"It is what it is, I had some fun out there, not the result we wanted, but we'll focus on… Actually, we won't focus, we'll take a nice summer break and then refocus."
READ MORE: Marko names only 2 drivers who would be 'nearer' to Verstappen than Perez – but says 'nobody can beat Max at the moment'
He added: "We do need to review a little bit this weekend because it should have been a stronger weekend for us than it turned out to be. This kind of downforce, what we're doing here, is going to be similar to Monza.
"We're not going to have many other tracks now that are going to suit us coming into the end of the year, so we need to make sure that we kind of look at this weekend and then try to learn for Monza and maybe for Suzuka as well."
Sargeant shared similar feelings to Albon as he also rued what he felt was a compromised strategy and rejoining the track after his first stop amid a pack of cars.
"To be honest, it was a really good first four, five laps," he said. "I feel like we left that first stop too late, we pretty much got undercut from wherever we were back to the back, so that was a bit disappointing.
THIS WEEK IN F1: 10 quiz questions on all the F1 news after the Belgian Grand Prix
"After that, we really struggled on the medium tyre to make it last. I don't think it helped where we came out, position-wise, we came straight back into a fight, which wasn't good.
"It's a tough day, for sure, for me and Alex, it seems like. We struggled with tyre degradation so [we] need to see what that's all about."