Williams recruit Lia Block for 2024 F1 Academy season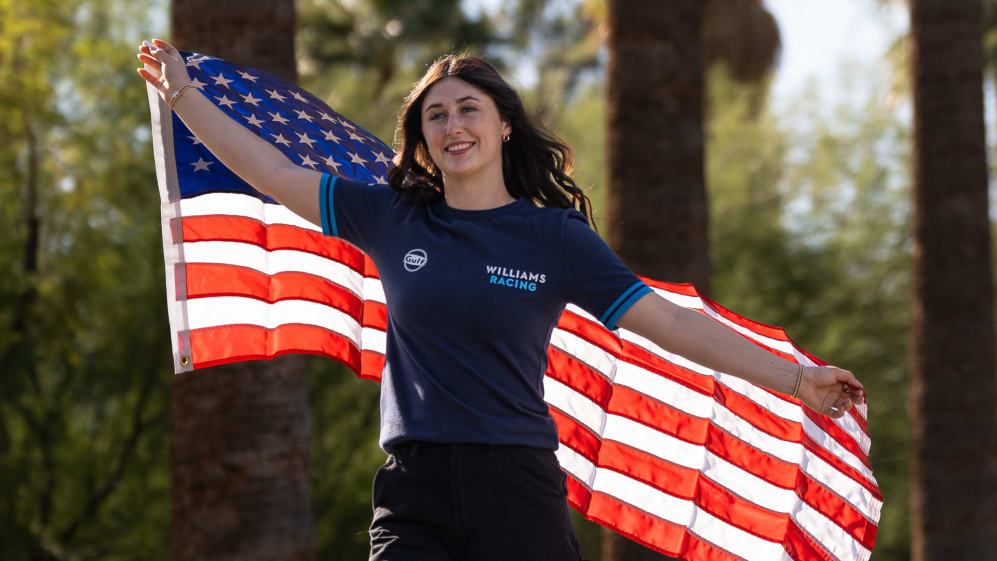 Williams have announced that American racer Lia Block will be representing them on the 2024 F1 Academy grid, as she joins their Driver Academy programme.
Block has already made a name for herself competing in rally, Extreme E and rallycross, becoming the youngest American Rally Association champion in history when she won the Open Two-Wheel Drive class this year.
READ MORE: Inaugural F1 Academy champion Marta Garcia to receive fully funded FRECA seat for 2024
2024 will see the 17-year-old undertake her first full season in open-wheel racing, driving for ART Grand Prix in F1 Academy alongside McLaren junior Bianca Bustamante.
"I am so excited to be joining the Williams Driver Academy and competing in F1 Academy in 2024!" Block said. "This is something I never could have dreamed of. I can't wait to embrace this new experience and learn as much as possible."
Oops! Error retrieving Instagram post
James Vowles, Williams' Team Principal, added: "We are excited to welcome Lia to Williams Racing as our F1 Academy driver for 2024. Lia has already achieved a tremendous amount in motorsport, has incredible natural talent, and the champion mindset and dedication to make a success of her journey into open-wheel racing.
READ MORE: All 10 Formula 1 teams to have F1 Academy drivers and liveries for the 2024 season
"We cannot wait to get started on this journey together. As a team, we are committed to Formula 1 and F1 Academy's joint efforts to improve female representation in motorsport, and we look forward to working with Lia as a key part of the Williams Racing Driver Academy."
ART Grand Prix Team Principal Sebastien Philippe concluded: "Extreme sports are part of Lia's DNA and her debut in high-profile international competitions attest to her talent and her adaptability to a wide range of demanding environments. At 17 years old, Lia is driven with a great determination and an appetite for major challenges, that should allow her to quickly find her place on our team and in the F1 Academy."
Click here to discover more about F1 Academy.