'With Lando, it's special' – Sainz on the end of the McLaren drivers' 'bromance'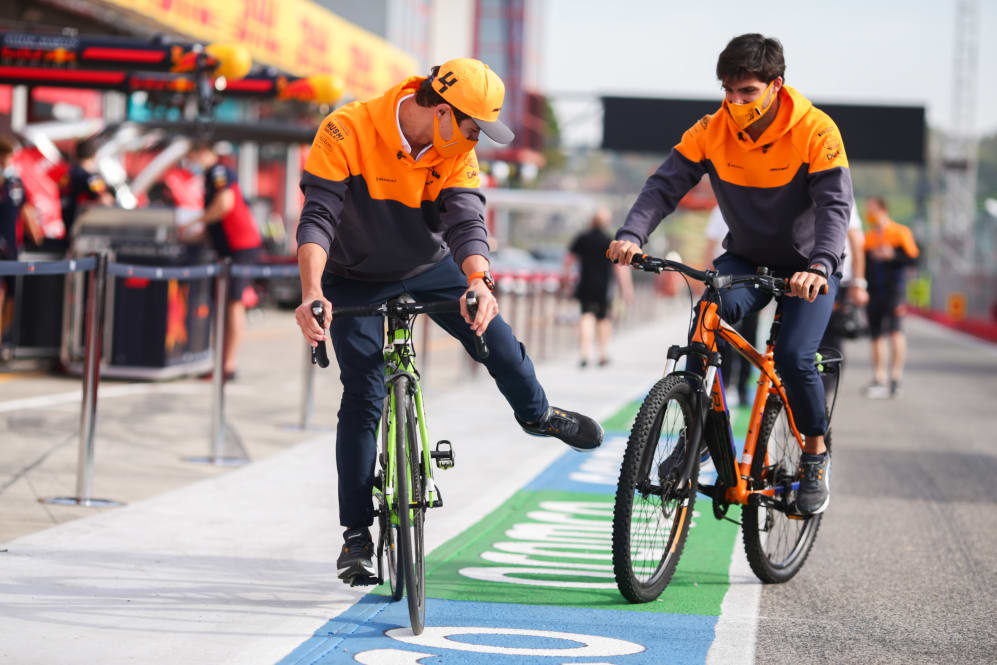 It's the end of the road for one of F1's most enduring 'bromances' this weekend, as McLaren pairing Lando Norris and Carlos Sainz prepare to go their separate ways. But ahead of Sainz's move to Ferrari for 2021, the pair reflected at the Abu Dhabi Grand Prix on the secret to maintaining their friendship while remaining competitive on track.
Norris and Sainz were the two drivers chosen for an all-new McLaren line-up at the start of 2019, with the pair having combined to give the Woking team three podiums in that time – their first scored since 2014. Off-track, Norris and Sainz's friendship has made them a hit on social media with F1 fans, while McLaren have recently released a film featuring Muppet-like versions of the two drivers watching back their favourite moments together.
READ MORE: Rivals on track, friends off it: 7 of F1's greatest ever 'bromances'
And speaking ahead of the Abu Dhabi season finale, Norris explained how they'd managed to maintain their friendship, while still pushing each other and the team forward on track.
"I didn't know Carlos at all before we became team mates," said Norris. "Of course I knew of him and so on, but we never spoke, I didn't know him that well at all, so I went in with a knowledge of very little and we became good mates both on track and away, and fierce competitors.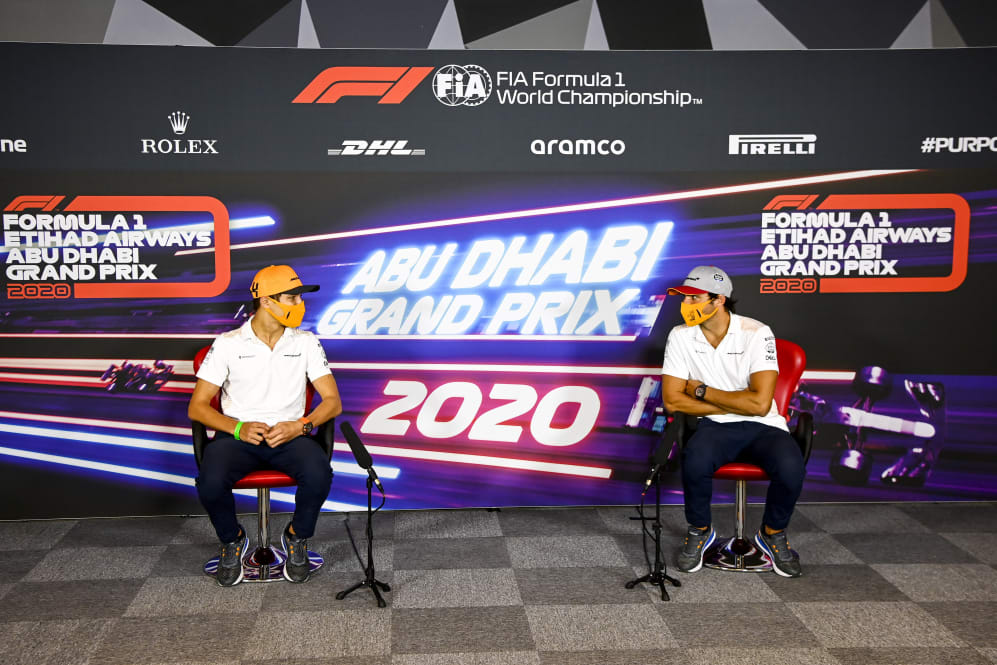 "I think one pushes another on an aggressive basis – I think we have that, we just show it almost in a different way to what you're used to seeing many other drivers do," added Norris. "We want to beat each other and that's what we love almost more than anything… But I think we just don't make it any worse than it has to be.
"I think we have the same desires, the same ambitions on the grid, and that's to win races and to win championships one day. But I think in order to do that in this current time, our achievements are to help the team as much as possible, and I think we do that by trying to push each other forward."
FORM GUIDE: Can anyone derail Mercedes' fearsome record at Yas Marina in the season finale?
Sainz will head to Ferrari next year to partner Charles Leclerc, and ahead of his final race in papaya alongside Norris, he opened up about the "super natural" friendship the pair had developed – and also what he expected when he joins forces with Leclerc next year.
"This came super natural, since the first day I met Lando," said Sainz. "I just got on well with him and we kind of had this situation, we were super competitive… but at the same time, I guess we have a lot of respect for what we do and we try and enjoy Formula 1.
"I want to say I get on well with all my team mates," he added. "Obviously with Lando, it's special but I'm not expecting it that every time I meet a new team mate, it's going to be a new Lando, but I do get on very well with Charles, I have a very good relationship with him and we talk quite a lot on the phone and all that so it should be okay. I think we will get on well."
TRENDING TOPICS: Hamilton's health, Perez's future & 4 more talking points ahead of the Abu Dhabi GP