Feature
FORM GUIDE: Can anyone derail Mercedes' fearsome record at Yas Marina in the season finale?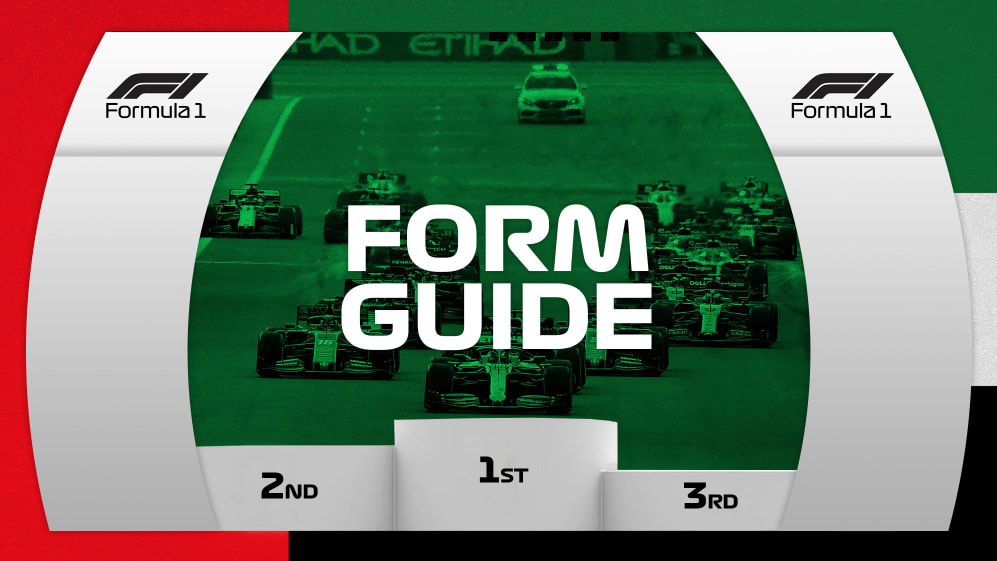 After a frantic five months of races, the 2020 season draws to a close with round 17, the Abu Dhabi Grand Prix. Mercedes have fearsome record at the stunning Yas Marina Circuit. So with that in mind, here are the favourites for pole, victory, podiums and points this weekend.
Vying for pole
Given that Mercedes have taken pole position at every Abu Dhabi Grand Prix since 2014, and every Grand Prix this season bar one, we're going to stick our necks out here and say… Mercedes are the favourites for pole at the Yas Marina season finale.
Ah, but who's going to be driving those Mercedes though – well, that's another matter. Barring any catastrophe, Valtteri Bottas will, but whether Lewis Hamilton return for the last race of the year after contracting Covid-19, or whether George Russell will get another stab at being a Mercedes driver – having qualified an incredible 0.026s off Bottas at the Sakhir Grand Prix – remains to be seen, with Mercedes realistically having up until qualifying to make the call.
READ MORE: Mercedes to run special livery in Abu Dhabi finale to honour staff, as question marks remain over Hamilton
In spite of Mercedes' record, however, Red Bull's Max Verstappen was on the front row in Abu Dhabi last year – albeit 0.360s off Hamilton – while he qualified within 0.056s of Bottas' pole time last time out at Sakhir. Is he capable of springing a surprise this weekend, and claiming his first pole of the season?
TREMAYNE: Russell's Mercedes debut had shades of several other breakout performances - and showed he's the real deal
Whichever driver does end up taking pole, meanwhile, stands a statistically good chance of winning the race, with the pole-sitter having converted for the last five years – while 10 out of the 11 winners of the Abu Dhabi Grand Prix have come from the front row, with Kimi Raikkonen's P4 in 2012 the one exception, and by extension the lowest starting position of an eventual race winner.
Pole positions in the last five years:
2019 – Lewis Hamilton (Mercedes)
2018 – Lewis Hamilton (Mercedes)
2017 – Valtteri Bottas (Mercedes)
2016 – Lewis Hamilton (Mercedes)
2015 – Nico Rosberg (Mercedes)
FAN VIEW: F1 Play gamers are clear about one thing in a race week where there is still plenty of uncertainty about. Whoever hops into a Mercedes alongside Valtteri Bottas will be the man to beat. Should Lewis Hamilton be clear of Covid-19, he will dominate voting even more. If not, George Russell is the hot favourite.
In the mix for victory
Max Verstappen's unfortunate off on Lap 1 of the Sakhir Grand Prix, robbed us of a chance to see whether the Dutchman could have done some Mercedes-bothering in the race.
If we get the chance this weekend, though, Verstappen actually has a good record at Yas Marina, having appeared on the podium here for the past two years, including taking second behind Hamilton last year. A distant second, but second nonetheless.
TRENDING TOPICS: Hamilton's health, Perez's future & 4 more talking points ahead of the Abu Dhabi GP
Looming over Verstappen's chances like a big, er, loomy thing, however, is Mercedes' astonishing win record in Abu Dhabi – the Silver Arrows having converted pole to victory for the past six years here. If Hamilton is back and at full fitness here, you'd fancy the five-time Abu Dhabi winner, while Bottas also has a victory to his name here.
Meanwhile, despite there having been doubts over whether Russell might (understandably) fluff his lines at the Sakhir Grand Prix, the Briton put nary a foot wrong in Bahrain on his Mercedes debut – and having won the F2 Feature Race here in 2018, has experience of leading around Yas Marina.
Wins in the last five years:
2019 – Lewis Hamilton (Mercedes)
2018 – Lewis Hamilton (Mercedes)
2017 – Valtteri Bottas (Mercedes)
2016 – Lewis Hamilton (Mercedes)
2015 – Nico Rosberg (Mercedes)
FAN VIEW: Hamilton or Russell is again the storyline here. They British pair are pretty much neck and neck so far in F1 Play voting. A massive swing to one or the other is expected once we know for sure whether Lewis will race. Bottas and Max Verstappen are next in the pecking order, but way behind the two frontrunners.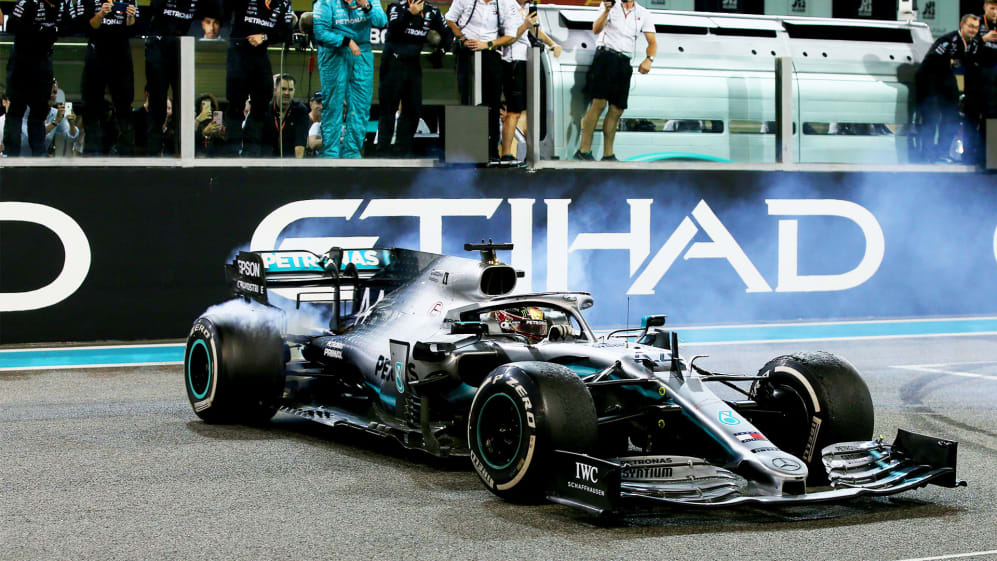 Podium outsiders
Sergio Perez finally scored his maiden race victory at the Sakhir Grand Prix, even if Mercedes' travails in Bahrain ultimately helped clear the way for him.
Nonetheless, having shown podium-taking pace in the last three Grands Prix – and actually taking podiums at two of them – the Mexican will be fancied around a Yas Marina track that rewards power and efficiency, while Racing Point have traditionally performed well at the track, claiming 46 points here in the last five years. Another win this weekend might be a stretch – but hey, 2020 right?
READ MORE: Perez 'can't be left outside F1' says Ocon as he empathises with Sakhir GP winner
McLaren will also be optimistic about their chances at Abu Dhabi, given that they performed better at the higher downforce Bahrain Grand Prix circuit than the lower downforce Outer Track last weekend.
With Yas Marina requiring high levels of downforce despite its two long straights, the papaya team will therefore probably feel reasonably confident of a strong result here, as they try their last roll of the dice to close down the now 10-point gap to Racing Point for P3 in the constructors'.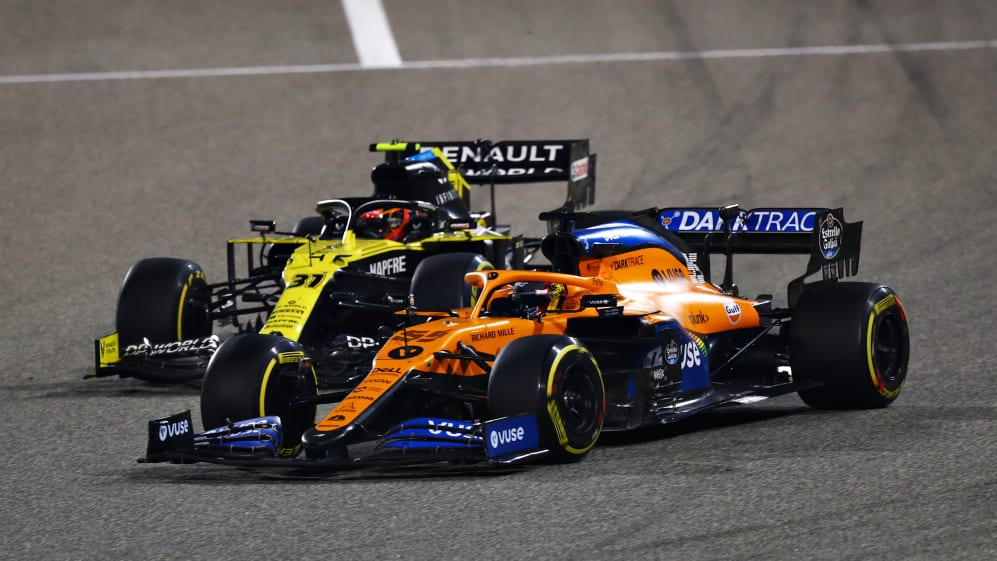 Perez's Sakhir victory, meanwhile, has heaped yet more pressure on Alex Albon. And with Red Bull set to make a call on the Thai driver's future once the Abu Dhabi Grand Prix is complete – with their prime options being keeping Albon on or replacing him with the out-of-contract Perez – a strong race at Yas Marina would be timely for Albon.
READ MORE: Alex Albon on his 2020 season and the fight to save his Red Bull seat
Podiums in the last five years:
Mercedes – 8
Ferrari – 5
Red Bull – 2
FAN VIEW: It took a series of unexpected events for Sergio Perez to stand on the top step of the podium in Sakhir, and gamers do not expect a repeat this Sunday. But while less than 1% of F1 Play gamers expect him to notch up another win, he is still the man deemed most likely to join Mercedes and Red Bull on the podium in Abu Dhabi.
Points potential
Renault might be on the longest points streak of any team bar Mercedes (10 Grands Prix vs Mercedes' 49) – but the team who will be called Alpine from next year now look a long shot to take that precious third in the constructors', sitting 22 points adrift of Racing Point ahead of the last round, despite taking their biggest points haul of the year, 28, last time out at the Sakhir Grand Prix. Nonetheless, they at least look well-placed to maintain the points-scoring streak that started in Belgium.
READ MORE: Ricciardo reveals the 'panic' of an inconclusive Covid-19 test, after the Tuscan Grand Prix
Ferrari, however, have now fallen well out of that fight, sitting 31 points adrift of Renault and mathematically unable to catch Racing Point. Abu Dhabi will also mark Sebastian Vettel's 118th and last Grand Prix with the Scuderia – although he won't fancy his chances too much, with Ferrari having never won at Yas Marina, despite having had three-time Abu Dhabi winner Vettel in their stable for the past five seasons.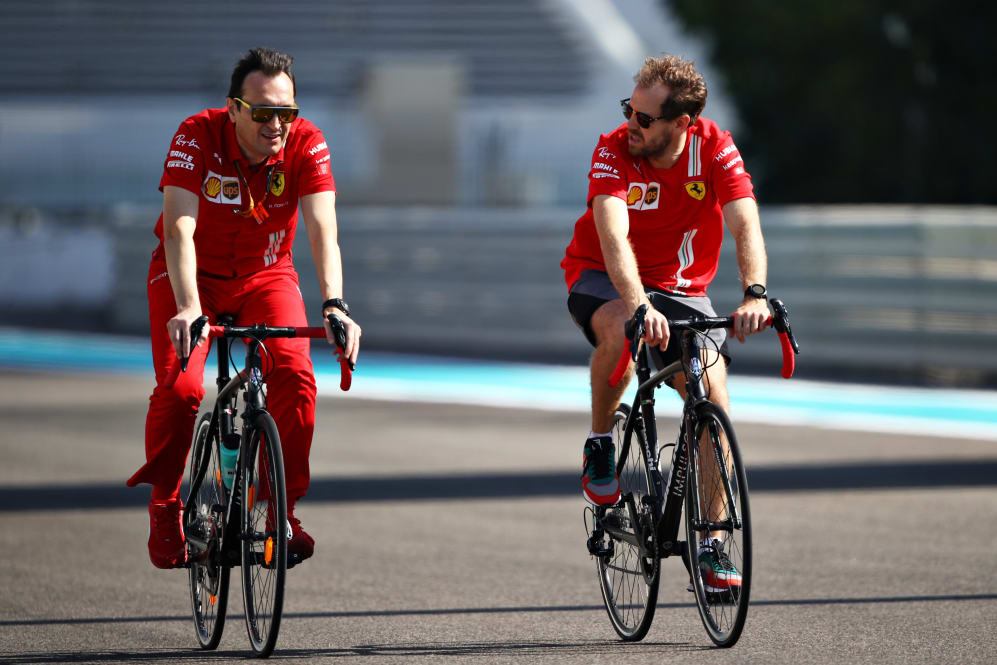 Meanwhile, Williams now have just one race prevent themselves ending a Formula 1 season point-less for the first time since 1977. It's unlikely they'll be able to count on chaos to help their cause either, with a Safety Car having appeared at just one of the last five Abu Dhabi Grands Prix.
In truth, the Grove team probably would relish a recovered Lewis Hamilton coming back to Mercedes – meaning that Russell could have one last crack at taking points for Williams before the curtain comes down on 2020.
Points in the last five years:
Mercedes – 202
Ferrari – 120
Red Bull – 94
Racing Point/Force India – 46
Renault/Lotus – 18
McLaren – 8
Williams – 7
Alfa Romeo/Sauber – 6
Haas – 3
AlphaTauri/Toro Rosso – 2
FAN VIEW: Daniel Ricciardo and Carlos Sainz are both expected to go well with F1 Play gamers this weekend, while Ferrari's in-form Charles Leclerc is another popular choice for a strong finish to the season. Further down the pack, the Alfa Romeo pair of Kimi Raikkonen and Antonio Giovinazzi are coming in for some support.