Wolff: Canada 'the most difficult weekend I can remember'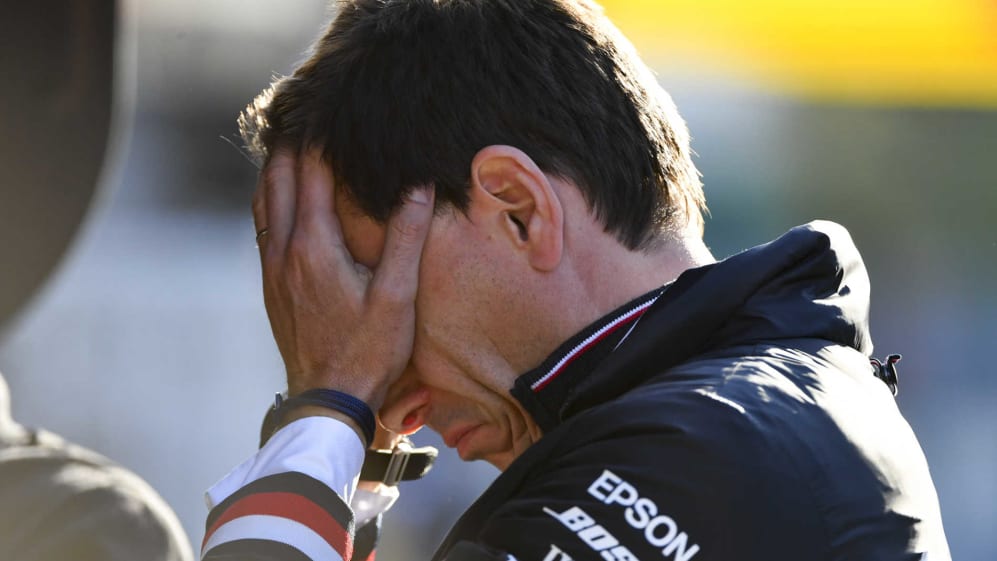 On paper, the 2019 Canadian Grand Prix looked like Mercedes simply sweeping to their seventh victory in as many races this season. But as Team Principal Toto Wolff will tell you, between fires, fuel pressure drops, hydraulic leaks, spins, crashes, hot brakes and that penalty situation, it was anything but a smooth weekend for the Silver Arrows.
Having brought their first power unit upgrade of the season to Montreal, the alarm bells first started ringing for Mercedes when Valtteri Bottas crawled into the pit lane at the end of Free Practice 1 with a fuel pressure issue.
A Mercedes, or a car powered by Mercedes, then suffered an issue in every remaining session of the weekend: Lewis Hamilton had an uncharacteristic crash in FP2 that required the replacement of the entire rear end of his car; Lance Stroll suffered a hydraulic leak and subsequent fire in FP3; Valtteri Bottas spun his W10 in the final part of qualifying, only just avoiding the wall; and then on race morning, Hamilton's car had to be taken apart and put back together again when the team discovered a hydraulic leak on the #44 Mercedes, with the world champion's brakes also having to be bled on the grid.
Hamilton would eventually be classified as the race winner, following the much-discussed penalty awarded to Ferrari's Sebastian Vettel after the pair nearly made contact on Lap 48 – but even then, the five-time champion had still been forced to manage tyre issues and overheating brakes, while there were some edgy moments for Bottas as he tried to make it past Daniel Ricciardo's Renault and claim his eventual fourth place.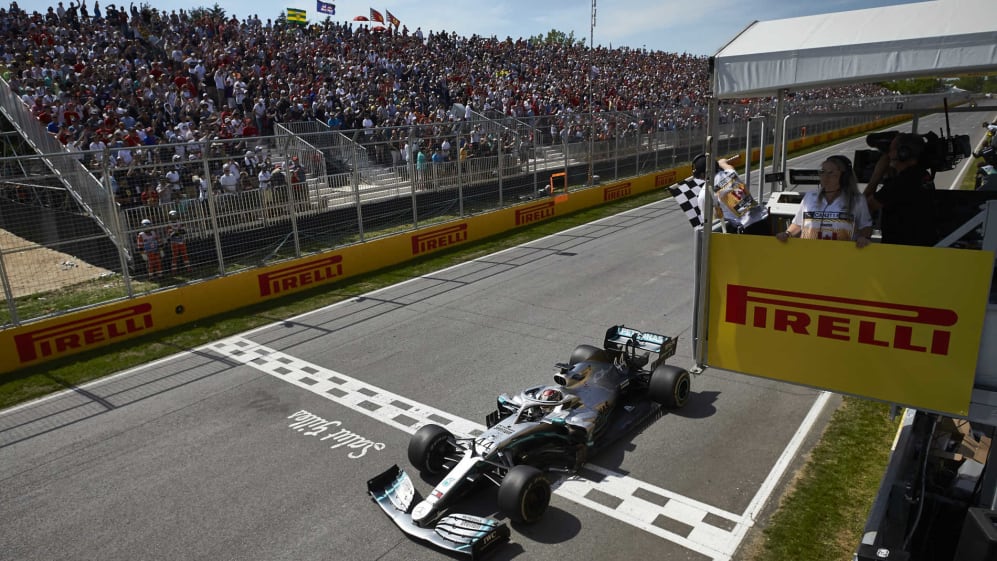 We weren't sure whether we could race Lewis's car – and whether it would finish the race
All in all, it had been a lot to take in for Mercedes' Team Principal…
"What looks to be a victory was tough, very tough weekend for the team behind the scenes," said Wolff. "We had a car that was in a million bits [on race] morning, because of the hydraulic leak and we weren't sure whether we could race it and whether it would finish the race.
"We had the engine that blew up on Lance's car, which we didn't know if it would affect us. Overall the most difficult race weekend I can remember, even though it didn't look like this from the outset at all."
READ MORE: Hamilton believes he forced Vettel error – but didn't want to win with penalty
As if all that wasn't enough, Wolff then endured a fraught Sunday night as the ramifications of the Vettel penalty – and Lewis Hamilton's resultant victory, his fifth out of seven this year – were discussed. But, perhaps understandably, Wolff was adamant that the stewards had done their job properly – and that he was keeping his sympathy for Ferrari very much under control…
"I don't feel sorry," said Wolff. "This is a no prisoners' sport. It can be the other way around too. But I can understand [Ferrari's] frustration when the result goes against him.
"I think it's clear that you want to win on the track in a clean fashion, because incidents like this create a lot of controversy. My view on the incident is that it's very difficult for stewards to interpret regulations so that everybody is satisfied.
Decisions will always polarise, but in the end, I think it's great for the sport that we have emotions around it
"I think that the drivers are gladiators in high-tech machines and we want them to fight it out there on track. But it's not trivial to find the line between hard racing and bumper cars in the future.
"It's clear that when you're Mercedes biased you will say that probably it's the right decision and when you're Ferrari biased you will say it could've been interpreted in the other way around. It's a little bit like the referee in football… Decisions will always polarise. And in the end, I think it's great for the sport that we have emotions around it."
Away from the emotions, however, the cold hard data post-Canada was that Mercedes now enjoy a 123-point lead over Ferrari in the constructors' standings – an advantage, in team-scoring terms, of almost three 'perfect' weekends (that being 25 points for a win, 18 points for second and one point for fastest lap).