Wolff doubts Red Bull will have to rely on Renault or Ferrari engines as he rules out Mercedes deal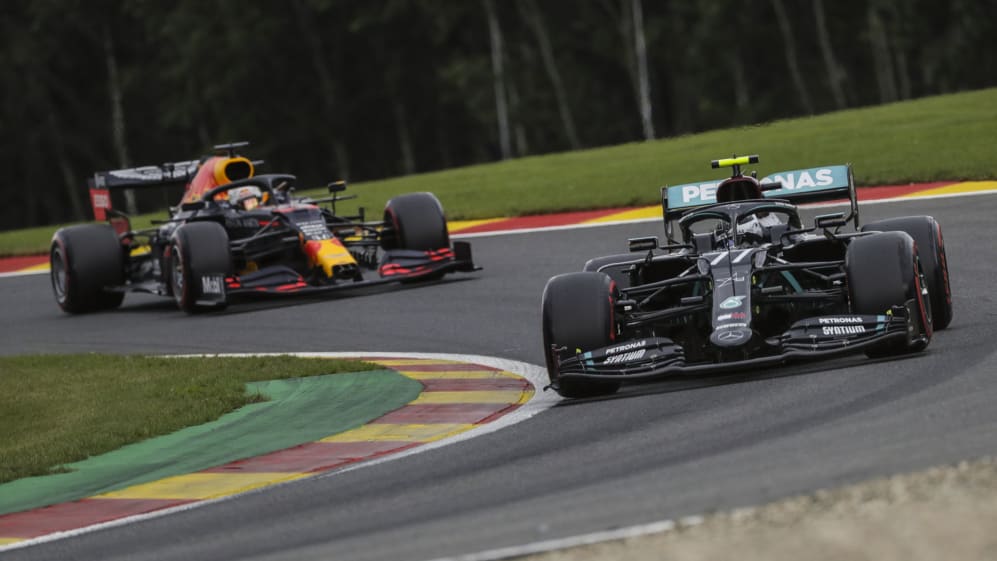 Mercedes Team Principal Toto Wolff has ruled out the chance of his team supplying rivals Red Bull with power units from 2022 onwards, following Honda's decision to withdraw from Formula 1 at the end of 2021. And the Austrian went further by indicating he believes Red Bull may well follow their own path, rather than looking to one of F1's remaining engine manufacturers for a deal...
In 2015, the Mercedes board voted against supplying power units to Red Bull, back when Red Bull were seeking to disentangle themselves from their relationship with Renault. And speaking ahead of the Eifel Grand Prix at the Nurburgring, it seemed Mercedes and Wolff's stance hadn't softened in the intervening years.
READ MORE: 'Doesn't make sense' to think about long-term implications of Honda departure yet, says Verstappen
"No," replied Wolff firmly when asked if he would be prepared to supply power units to Red Bull. "For various reasons, but the main being that we are supplying four teams [from 2021: Mercedes, Aston Martin, Williams and McLaren], including us. We are almost in a state that we can't make power units for all of us, so there is no capacity.
"But I have no doubt that Helmut [Marko, Red Bull's motorsports advisor] will have a plan B, as he said, and probably doesn't need to rely on any of the current power unit suppliers."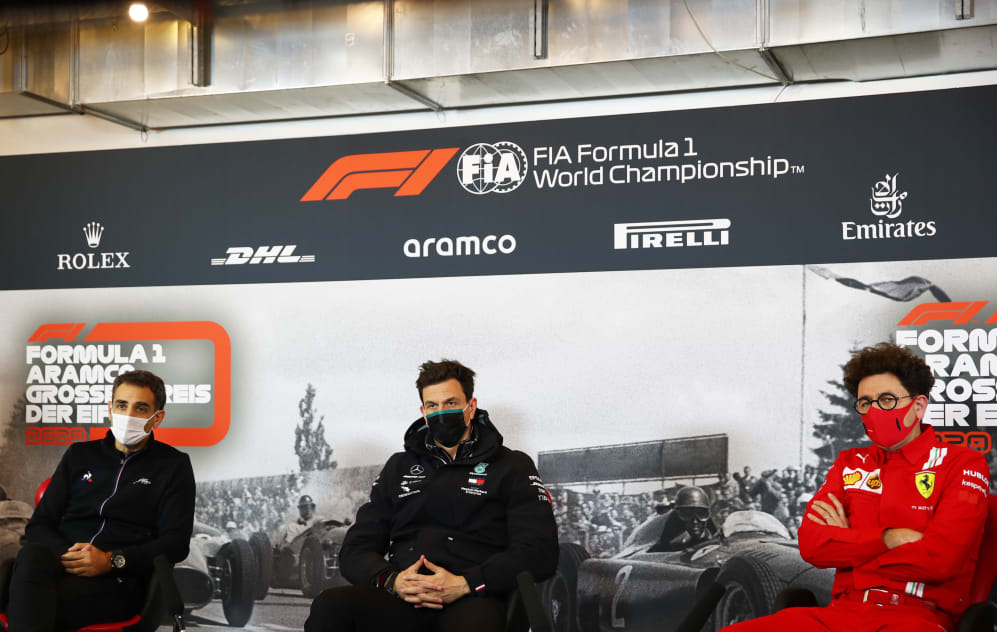 The same question was also put to Ferrari's Mattia Binotto, sitting alongside Wolff in the Team Principals' press conference on Friday at the Nurburgring – with Binotto taking a more open-minded view to the possibility of Ferrari supplying Red Bull, as they did back in 2006.
"We're not [currently] considering it," replied Binotto. "It's something we need to start considering now. I think we have not decided. First, I think it will be down to Red Bull, eventually, to look at us and ask for a supply. They're a great team, no doubt, [but] I think that supplying them is a lot of energy, which is required. But something on which we need to consider and which we have no position yet."
READ MORE: Honda exit has no impact on Verstappen's Red Bull contract, says Horner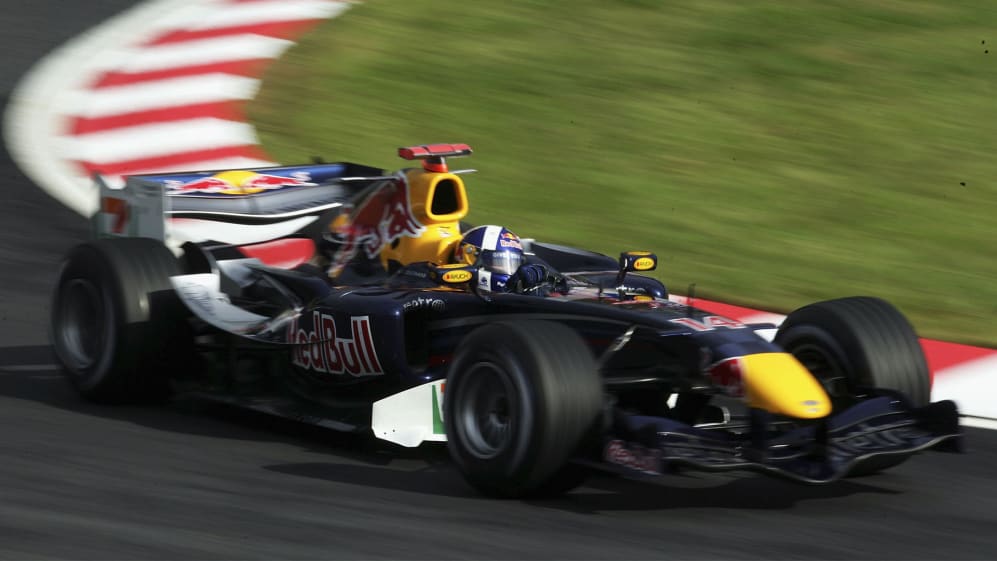 On paper, the most obvious route for Red Bull after 2021 would be a return to Renault power units – which they used between 2007 and 2018 – given that the French manufacturer will not have any customer teams beyond the end of this year, when McLaren switch over to Mercedes power. But Renault Team Principal Cyril Abiteboul confirmed that there'd been no contact thus far from Red Bull – and that he wasn't holding his breath for a phone call from Christian Horner.
READ MORE: Can Red Bull build their own engines? Will Verstappen stay? F1 Nation unpacks the fallout from Honda's departure
"I can confirm that I have not been contacted by Red Bull in relation to engine supply – it's on record?" Abiteboul deadpanned when asked, before adding: "As Toto has said, I can't imagine that they don't have a Plan A or Plan B, and I think we are very far in the pecking order of the alphabet before they call us again."
Meanwhile, another option for Red Bull is thought to be purchasing the intellectual property surrounding the Honda power unit from Honda themselves, in order for the team to continue running the Japanese firm's power units after 2021. Red Bull boss Christian Horner said the team were keeping 'all options open', though Masashi Yamamoto, Honda F1's Managing Director, confirmed at the Nurburgring that no such approach had been made from Red Bull thus far.