Wolff explains why Mercedes couldn't contend with Red Bull's 'super-aggressive' strategy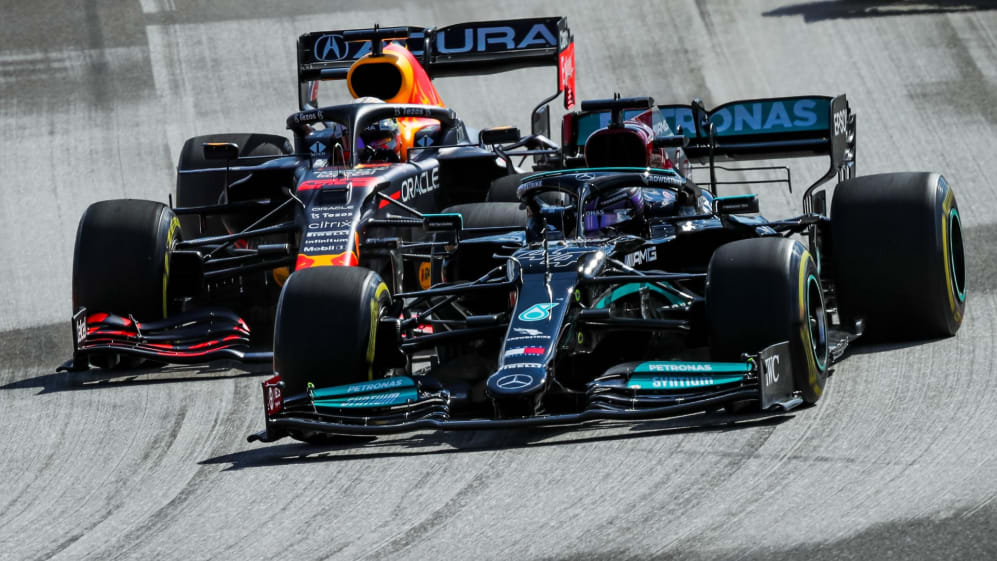 Mercedes were outdone by Red Bull at the Circuit of The Americas partly thanks to a proactive strategy that saw Max Verstappen pit much earlier than Lewis Hamilton for both stops. After the race, Silver Arrows' Team Principal Toto Wolff explained why Mercedes couldn't keep up with their rivals on Sunday.
Verstappen pitted from mediums on Lap 10, then from hards on Lap 29; while Hamilton stopped later, on Lap 13 and Lap 37. It was a classic undercut strategy (where a quick stop and fast out lap on fresher tyres allows a driver to leapfrog another), but what caught Mercedes out is how early Red Bull brought their championship leader in for new tyres, as Wolff explained.
READ MORE: How Red Bull pulled off their aggressive strategy to win in Austin - and just where did Mercedes' FP1 pace go?
"They went for a super-aggressive first stop and that was bold," said the Mercedes boss. "We did that in Bahrain at the beginning of the year and we won and then they covered it the second time and we thought maybe that's enough to get them – but yes, they deserved to win today.
"We were debating about the undercut but Lap 10 or 11, whatever it was, was just very early, and we were too slow on the medium [tyre] and therefore we didn't think that the hard would last," he said, explaining why Mercedes didn't pit as early as Red Bull on the first count.
Hamilton did get close – within 1.333s by the flag – but couldn't quite pass Verstappen as the Dutchman had a late burst of speed with DRS from backmarker Mick Schumacher helping his case at the very end.
"I think it was some interesting strategy gains and great racing but at the end we thought that we had a sniff at it, but it wasn't enough – it was just the moment you get close to the other car it's difficult," was Wolff's summation.
READ MORE: 'We gave it everything and they were just quicker' says Hamilton after losing out to Verstappen
The result puts Verstappen 12 points ahead of Hamilton in the standings and cut Mercedes' lead from 36 points to 23 points in the constructors' fight. With Mexico up next – where Red Bull have taken two wins since 2015 and traditionally managed to withstand the rigours of high-altitude racing better than Mercedes – Wolff explained where his team stand.
"Mexico was traditionally a track that was difficult for us, but this season everything can change because we've seen that [they have performance at tracks that were] traditionally our strong ones… and vice versa so I think it's really race by race and [a mission to] keep the spirits up," he said.
"I think the morale is high. We are right there, we can win every race, and it's about avoiding the DNFs. They are the killers. And therefore we are taking this [Bottas's five-place] grid penalty with the engines, but it's just good fun for everybody and there is pressure – but it's positive pressure," added the Mercedes boss.