Feature
FORM GUIDE: Can anyone break Mercedes' unbeaten run at Sochi?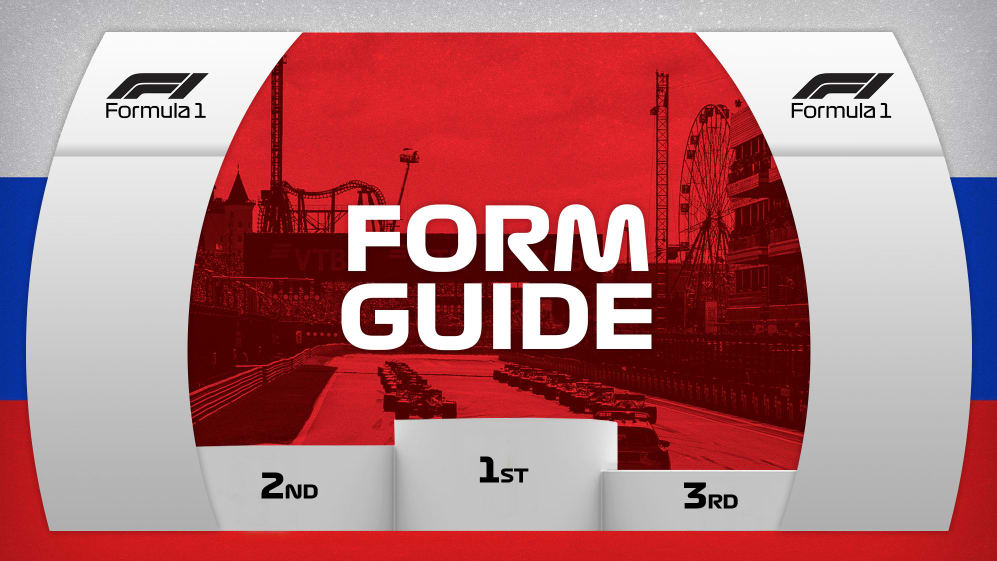 Formula 1 returns to the Sochi Autodrom for the 2020 Russian Grand Prix, with Mercedes having never been bested at the race run on roads around the Winter Olympic Park. Can anyone turn the tables this year? Here are the favourites for pole position, victory, podiums and points in Russia.
Vying for pole
Sochi has seen Mercedes and Ferrari go toe-to-toe for pole positions during the last six seasons, Merc taking four to Ferrari's two – including Charles Leclerc's last year. But with Mercedes having taken every pole position in 2020 thus far, and Ferrari not looking like they're going to be challenging for P1s any time soon, it once again looks like the Mercs will be the ones to beat in Russia.
WATCH: See how the Mercedes crew prep Bottas and Hamilton's cars with this amazing up-close footage
Interestingly, Lewis Hamilton and Valtteri Bottas only have a pole each to their names here (Hamilton's coming at the first race in 2014), so if it is a fight between those two, it's a tough one to call – especially because five times out of nine this year, they've been separated in qualifying by less than a tenth.
And here's something else to chuck into the mix: Sochi has witnessed just one wet session in its history, namely Free Practice 2 for the 2015 race. But with rain lurking around the Black Sea resort on Saturday, it could throw a disruptive spanner into the works for drivers used to tackling a bone-dry Sochi track. Enough to give Red Bull's Max Verstappen, or someone else, an opening? Watch the skies, sports fans.
Pole positions in the last five years:
2019 – Charles Leclerc (Ferrari)
2018 – Valtteri Bottas (Mercedes)
2017 – Sebastian Vettel (Ferrari)
2016 – Nico Rosberg (Mercedes)
2015 – Nico Rosberg (Mercedes)
FAN VIEW: Since those Silverstone tyre traumas, any optimism for the chasing pack that there might just be a chink in the Mercedes armour appears to have subsided. F1 Play gamers confidently expect Lewis Hamilton – looking for a record-equalling 91st Grand Prix victory this weekend – to emerge fastest on Saturday.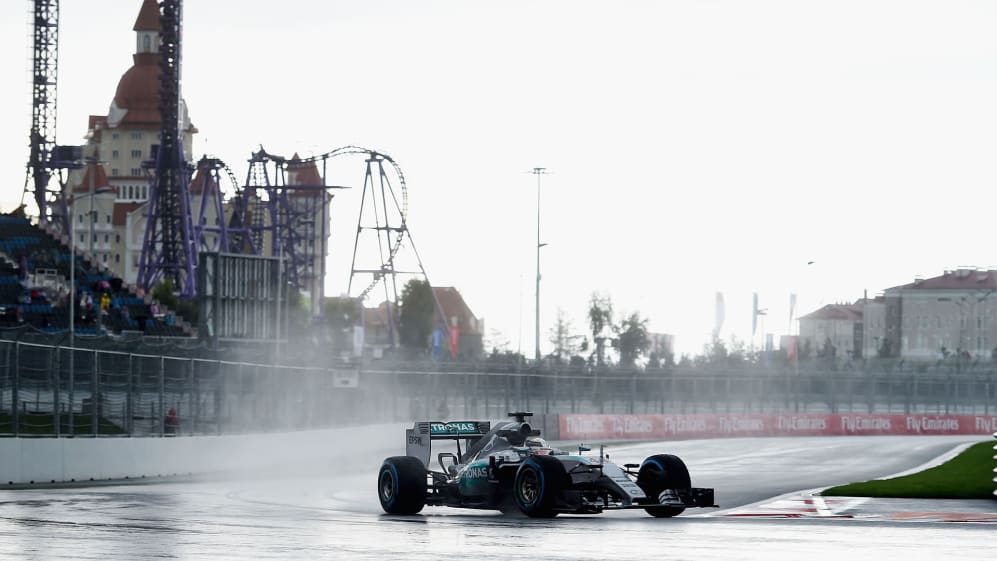 In the mix for victory
There's no getting around this one: Mercedes have won every Russian Grand Prix since Sochi joined the calendar in 2014. Daunting stat, isn't it? Hamilton has won four out of the six Grands Prix here, while Bottas has won just once – although the score would be 3-2 had Bottas not let his team mate through for victory in 2018.
Assuming Mercedes allow their drivers to race this weekend, it's worth noting that Bottas has a real affinity with the Sochi Autodrom, having only once finished outside of the top four here (that being in 2015, when Kimi Raikkonen rather clumsily doinked him out of third place on the last lap), while it was the scene of his first F1 victory in 2017. A Hamilton victory, on the other hand, will see him match Michael Schumacher's tally of 91 F1 wins.
READ MORE: Opportunity to match Schumacher's 91 wins 'doesn't seem real', says Hamilton
Meanwhile, Red Bull's Alex Albon explained on our F1 Nation podcast why the Mercs will be so tough to beat this weekend at Sochi – a track chock full of medium-speed corners, and which puts a high onus on rear traction: "It's a pretty unique circuit where, if you're comfortable in that specific type of corner, that 90-degree, fourth gear corner, you'll be very quick, because every corner is the same on that track.
"Where the Mercedes seem really quick compared to us is the medium-speed corners, and they seem like they have pretty good rear grip compared to… pretty much the whole field."
Wins in the last five years:
2019 – Lewis Hamilton (Mercedes)
2018 – Lewis Hamilton (Mercedes)
2017 – Valtteri Bottas (Mercedes)
2016 – Nico Rosberg (Mercedes)
2015 – Lewis Hamilton (Mercedes)
FAN VIEW: After that serene cruise to victory amid the carnage of Mugello, Hamilton is almost a unanimous choice for F1 Play gamers to follow up in Sochi. The reigning world champion has won four of the six runnings of the Russian Grand Prix to date – including the last two – and players expect more of the same.
Podium outsiders
Red Bull look well placed to break an unfortunate record in Russia this weekend, with the Milton Keynes squad having never finished on the rostrum in Sochi – the track's high power-sensitivity having doubtless been a factor in that. Max Verstappen will be chomping at the bit to get a decent result under his belt after a pair of point-less races in Italy – while hot off his maiden podium at Mugello, Albon would love to follow it up with another one, at a track where he flew in Formula 2 in 2018, winning the Feature Race and taking P3 in the Sprint Race.
READ MORE: 'Hunger' makes Verstappen the driver he is, says Horner as he admits Dutchman's frustration understandable
Red Bull should also enjoy life on the softest Pirelli compounds being used for the first time this season in Russia, with the RB16 traditionally better than the Mercedes W11 at managing its tyres – while when softer rubber was used for the 70th Anniversary Grand Prix, it allowed Max Verstappen to take the fight to the Silver Arrows and claim victory. The slower speed limit in the pit lane here (60km/h rather than the usual 80) and low degradation generally also means that one-stop strategies are preferred, meaning Red Bull's best chance to disrupt Mercedes could be to pressure them into using up their tyres quicker than they'd like…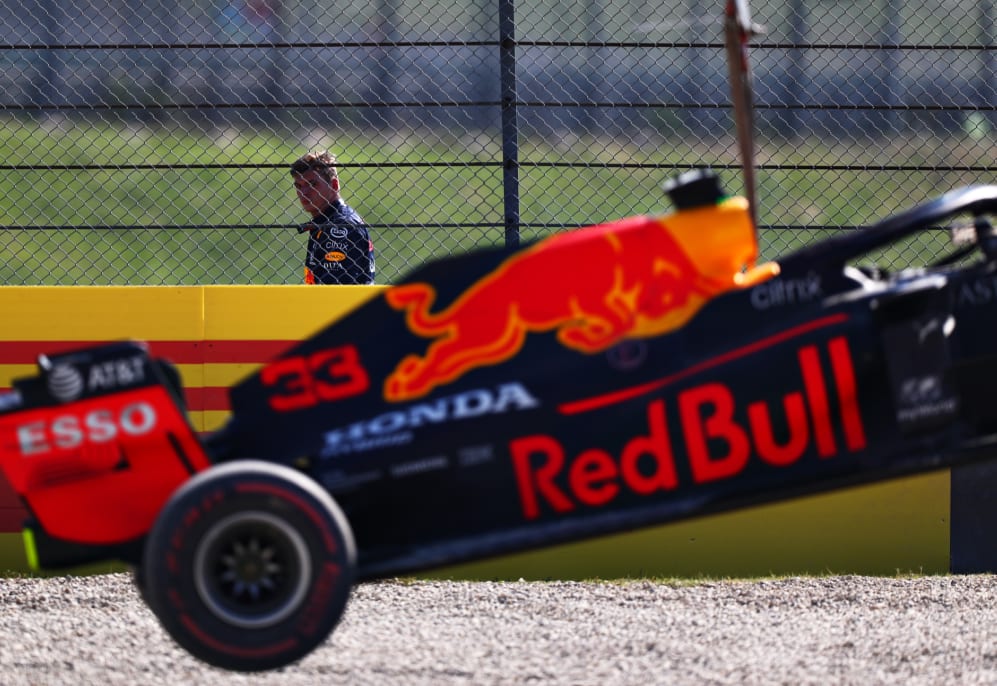 Elsewhere, Sergio Perez was the most recent non-Mercedes or Ferrari driver to finish on the podium in Sochi, benefitting from that Bottas/Raikkonen clash in 2015 to steal P3. The Mexican driver, who's never finished outside the top 10 here, will naturally be sharking for his first podium of the season this weekend, although he'll be hampered once again by not having the aero package fitted to his team mate's car, with Lance Stroll's Mugello crash having left Racing Point short of parts.
READ MORE: The Mugello updates that show Racing Point's RP20 is moving away from its Mercedes W10 inspiration
Meanwhile, a Safety Car led to a mixed-up podium at Monza two races ago. And with a Safety Car or Virtual Safety Car having been called into action at five out of six Russian Grands Prix, it could make for the opening a team like Ferrari, Renault or McLaren need.
Podiums in the last five years:
Mercedes – 8
Ferrari – 6
Racing Point/Force India – 1
FAN VIEW: Daniel Ricciardo is having a purple patch in the Renault right now, and F1 Play gamers fancy his chances of upsetting the Lewis/Valtteri/Max applecart in Sochi. Outside of the big three, the Aussie – fourth at Mugello – is the most fancied driver to make it to the podium on the Black Sea coast.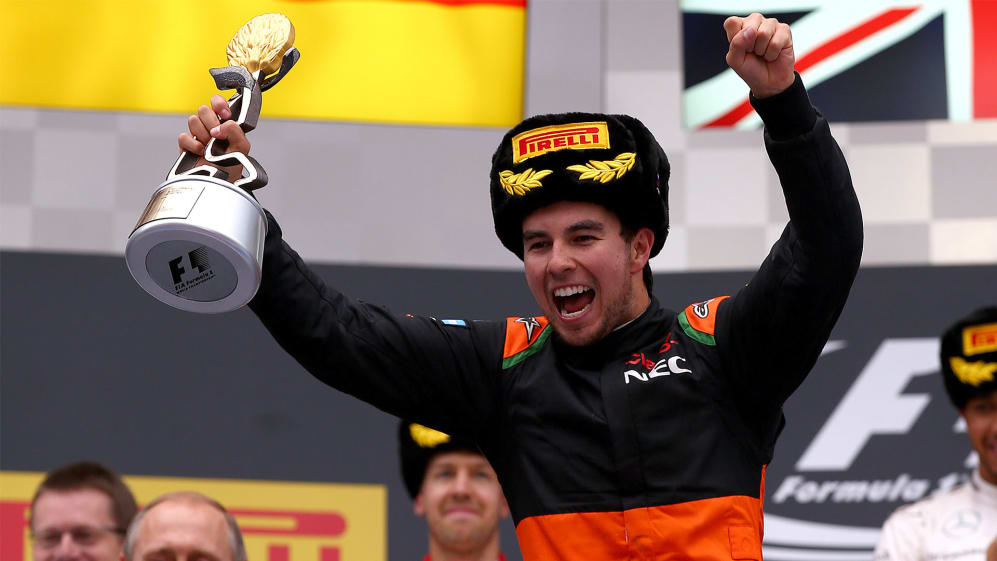 Points potential
Daniel Ricciardo may well be enjoying a strong run of form at the moment – but Sochi is statistically one of the Renault driver's worst tracks, with Ricciardo having yet to finish higher than sixth here. His team mate Esteban Ocon has a better record, having taken a seventh and a ninth in his two visits, despite driving midfield machinery, while the Renault R.S.20 has been one of the stronger cars in medium-speed corners this year.
Sochi is also one of the more power-sensitive tracks on the calendar – bad news for the Ferrari-engined cars of Haas, Alfa Romeo and even Ferrari themselves, who've struggled for straight-line speed in 2020 – while with the DRS effect strong here too, they could find themselves fending off attacks from their more powerfully-engined rivals.
TECH TUESDAY: A close look at the 'experimental' new nose McLaren tested at Mugello
Sochi was a good circuit for McLaren last year, meanwhile, the team securing a sixth and an eighth for Carlos Sainz and Lando Norris respectively – while Toro Rosso/AlphaTauri have performed the worst of all the current teams here in recent years, having taken just two points at Sochi since 2014.
Points in the last five years:
Mercedes – 192
Ferrari – 112
Red Bull – 60
Racing Point/Force India – 40
Williams – 36
McLaren – 23
Renault/Lotus – 17
Alfa Romeo/Sauber – 14
Haas – 10
AlphaTauri/Toro Rosso – 2
FAN VIEW: Unsurprisingly the Renaults, McLarens and Racing Points dominate the thoughts of F1 Play gamers as they look for drivers to finish in the top 10 in Sochi. The Ferraris meanwhile are not as popular as that trio, with Sebastian Vettel in particular almost friendless. A far cry from the situation just 12 months ago.