Hamilton hopes matching Schumacher's title record will inspire next generation to 'dream big'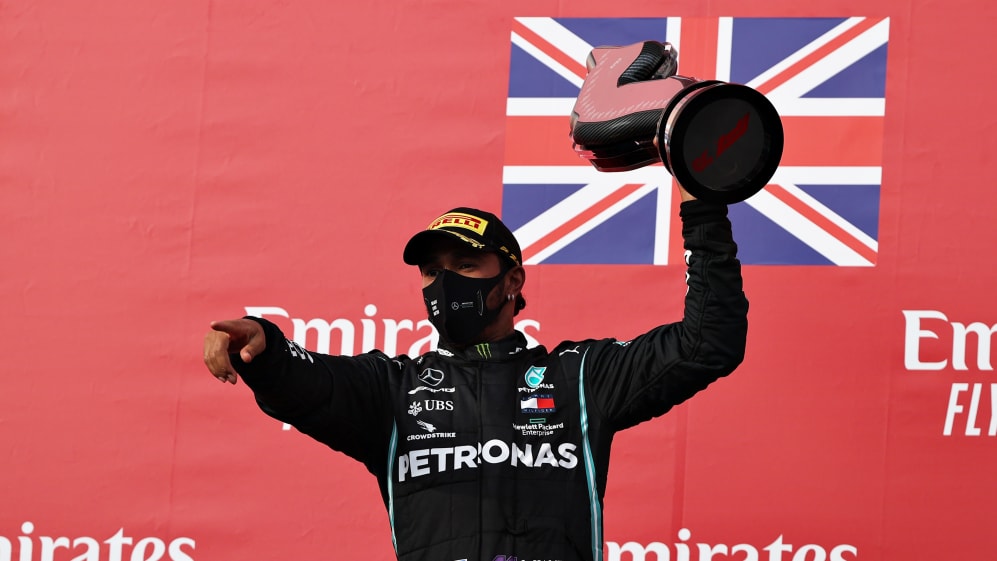 This season looks almost certain to go down as the year that Lewis Hamilton either matched or surpassed a number of Michael Schumacher's longstanding records. But ahead of a Turkish Grand Prix that could see Hamilton draw equal with Schumacher's seven World Drivers' Championships, Hamilton said he hoped the achievement would help inspire the younger generation to "dream big".
Hamilton will claim his seventh drivers' title if he leaves Istanbul Park more than 78 points ahead of Mercedes team mate Valtteri Bottas – with the current gap between the two drivers standing at 85.
READ MORE: How Lewis Hamilton can win his 7th F1 title this weekend – and what Bottas needs to do to stop him
But asked what it would mean for him to equal Schumacher's championship record – with Hamilton having surpassed the German's win record with his 92nd triumph at the 2020 Portuguese Grand Prix – Hamilton was more keen to talk about the significance of a driver from his background becoming the most successful figure in the sport's history.
"That's a question I get asked all the time," said Hamilton of the chance to match Schumacher's record, "and naturally, I think the numbers and the figures and the titles and all that stuff, it perhaps appears to mean more from the outside. I remember watching the TV and watching Michael get the seventh [title] and being like, 'Wow!' But when you're in it, it's different.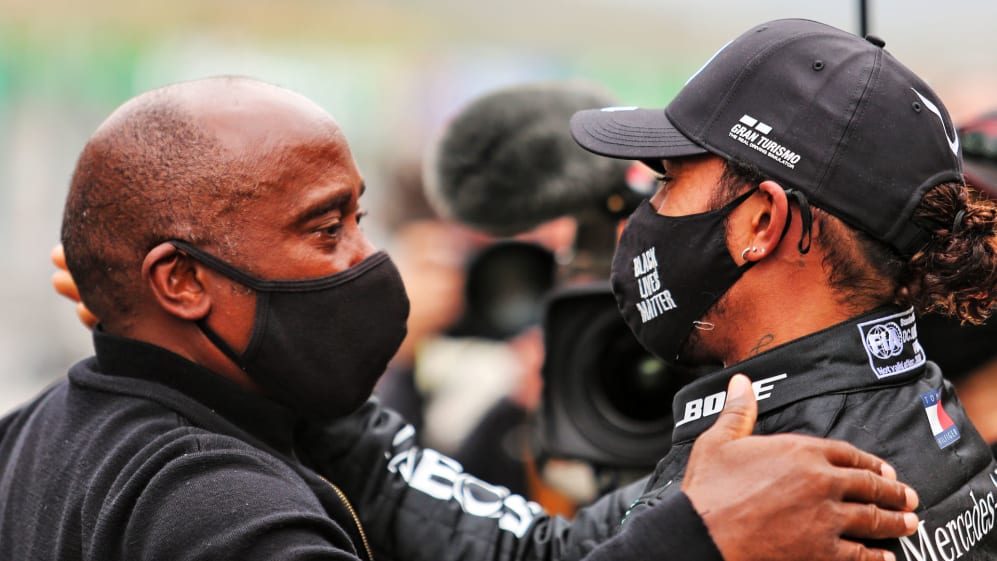 "Naturally, matching an icon like Michael, I'd be incredibly proud of that, but I think it's more the message that it sends, hopefully, to people, not just kids but hopefully mostly kids because they're the future, that you have to dream bigger than you think you can dream – and don't let anyone tell you you can't go for that."
Hamilton had hinted at the previous race at Imola that his future with the Mercedes team was far from certain beyond the end of 2020. But speaking in Istanbul, he appeared to suggest that the partnership was set to continue into next year, while praising the work that both the team and the sport had done around equality in 2020.
READ MORE: Hamilton deserves to be treated like Schumacher in Mercedes contract talks, says Massa
"We're going to continue to fight for more championships," said Hamilton. "We're going to continue to try and improve and continue to race and do what we do, and what we love doing.
"But I think what's important is that the journey this year has been combined with the fight for equality and a real growing process this year of learning what's happening around the world and being a little bit more aware of surroundings and starting to see progress with that."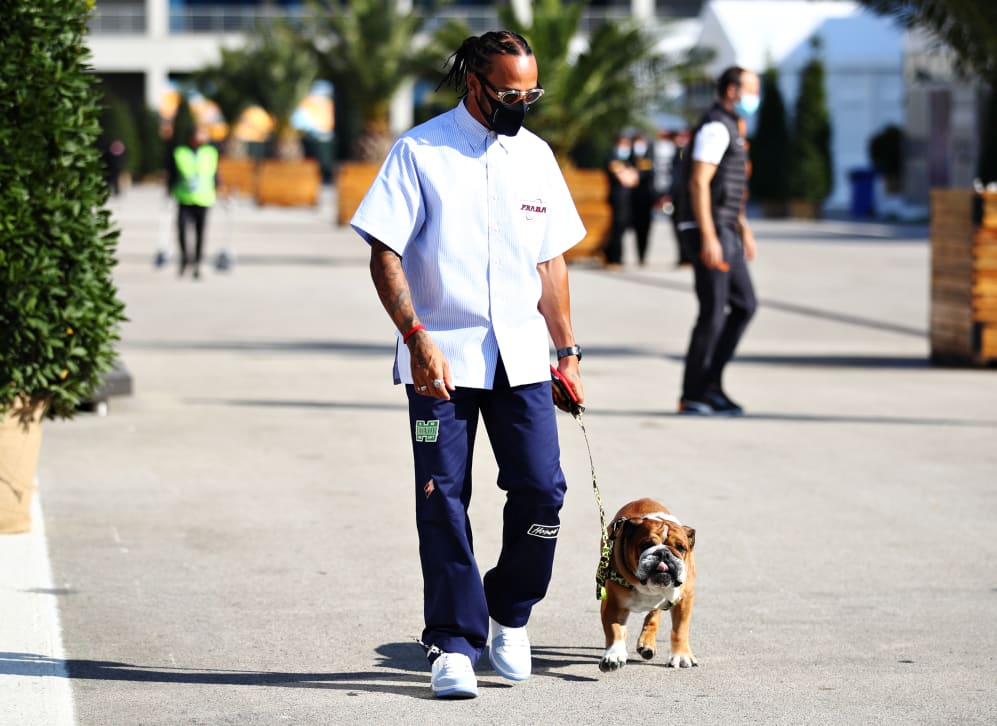 READ MORE: 'She's one of the greatest things that's happened to me' – Hamilton on his physio Angela Cullen
Asked, meanwhile, whether he'd changed his preparations for the Turkish Grand Prix given what's at stake, Hamilton replied: "I'm not thinking of anything other than [taking it] one race at a time, just trying to do the best we can as a team and seeing if there's any areas we can improve on from the last race.
"You never truly know whether it's going to happen," he added. "I'm not focused on the 'what ifs' – I'm focused on preparing myself the same as I've done before, to try and deliver the way I have been doing all this season."