Wolff: Our rivals 'dropped the ball' in 2019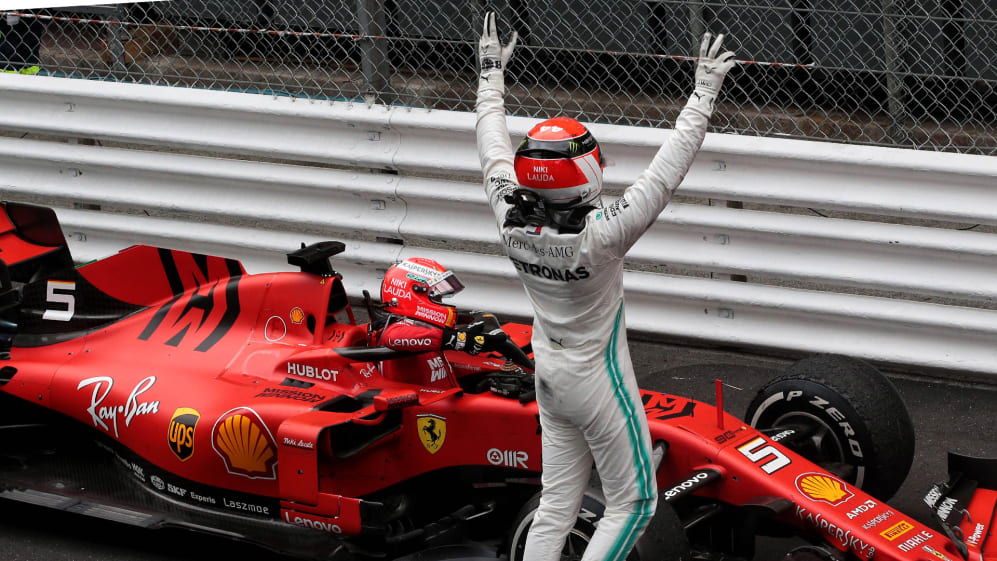 According to Toto Wolff, Mercedes' rivals missed the chance to capitalise on the Silver Arrows' slump in results after the 2019 summer break, which could have stopped them clinching both the drivers' and constructors' championships.
Speaking after the 2019 Abu Dhabi Grand Prix – where Lewis Hamilton emerged victorious to continue Mercedes' winning streak at Yas Marina, which stretches back to 2014 – Team Principal Wolff looked back on Mercedes' sixth double championship-winning season, which saw them win the first eight races of 2019, before Ferrari briefly made a fight of it – only for Mercedes to recover again, winning five of the last six Grands Prix.
READ MORE: Russell top for Mercedes as Leclerc crashes on final day of F1 running in 2019
"The overwhelming thing in the season was obviously Niki [Lauda] passing, and that was kind of a shadow on the season," he said.
"But from a performance standpoint, I would put it into three parts. The first one, we really did well at the beginning, we were really competitive. Then after the summer, not. Then we kind of recovered and didn't drop the ball, and our competition did, and this was what made us win the championship."
With rule stability into 2020, teams have the advantage of being able to carry over their development work – and, crucially, momentum – into next season. And with both Ferrari and Red Bull having closed the gap to Mercedes in the latter half of 2019, when asked whether the threat from their rivals would likely increase in 2020, Wolff didn't hesitate…
READ MORE: Why Red Bull could hit the ground running in 2020
"Definitely," he said. "You can see how fast [Red Bull] are now and how much Honda has improved beyond the level [they were at]. And Ferrari."
While 2019 seemed like business as usual for Mercedes with 15 wins and 739 points, this season was unusual in that Wolff missed a Grand Prix for the first time since 2013, when Max Verstappen won in Brazil for Red Bull.
He did return in Abu Dhabi, and revealed he made no contact with the Silver Arrows during the previous weekend at Interlagos.
"You know, I actually didn't have the urge [to contact them]," he said.
"I have so much trust in the guys and confidence that at no point I felt the need to call or say something."