Wolff says Abu Dhabi sits in the middle of Mercedes' 'table of doom' forecast as he assesses chances of victory repeat
Toto Wolff believes it will be a tall order for Mercedes to repeat their race-winning performance from Brazil at this weekend's season-ending Abu Dhabi Grand Prix, pointing to the Yas Marina Circuit's position on the team's forecasting tool – which bears an amusing name.
Mercedes returned to the top step of the podium last time out at Interlagos – where George Russell led home Lewis Hamilton in a one-two finish – after a challenging campaign trying to understand their W13 and push through the development required to get on terms with Red Bull and Ferrari.
Reflecting on the result, and where it leaves Mercedes, Wolff said: "I think we're back in the mix – that was important. If you ask me the pecking order today, I would still say that Red Bull overall as a package is the most competitive. I think Ferrari have a tremendously quick car on a [single] lap, and on several of the weekends was also the quickest package.
READ MORE: Verstappen leads Russell and Leclerc during twilight second practice in Abu Dhabi
"We have been able to perform well on the tracks that were in the sweet spot of the DNA of our car, and that was mostly high downforce – Mexico and Brazil. We're not very competitive when it's fast. [In a] straightline, we have a little bit of a draggy car.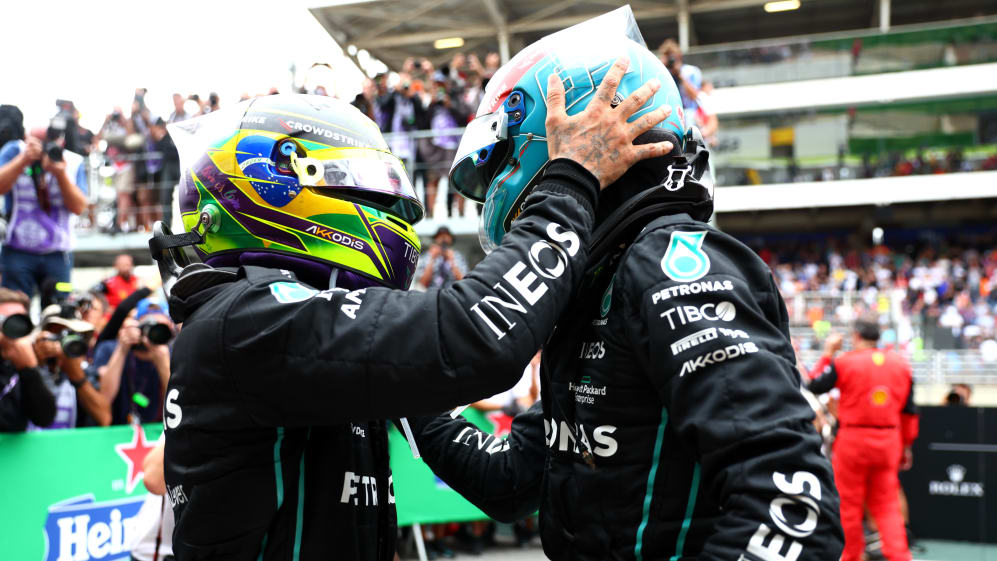 "The pecking order is still third, I think I can say that, but we are very close and on our day, at the right racetrack, we can win – and that is most important."
Assessing where the Sao Paulo victory ranked in Mercedes' history, Wolff added: "I forget so quickly about previous wins. I don't know if this is a mechanism that is actually bad… because I'm looking forward. But this one was important because it validated our development direction, and this is good for confidence, and for the engineers to see that it's going where we want it to go.
READ MORE: Russell thinks Red Bull 'have the legs' on Mercedes at Yas Marina as Hamilton plots overnight changes to recover FP1 form
"On the other side, ticking that box, I wouldn't have wanted everyone to say, 'Mercedes didn't win a race in 2022'. We did that, we [won] the Sprint race; I didn't think it was important, but now that it's done, I think it's positive for us."
As for the team's chances in Abu Dhabi, Wolff made reference to what he called their 'table of doom' and explained that Yas Marina – dominated by long straights and heavy braking zones – is unlikely to play to the strengths of the W13.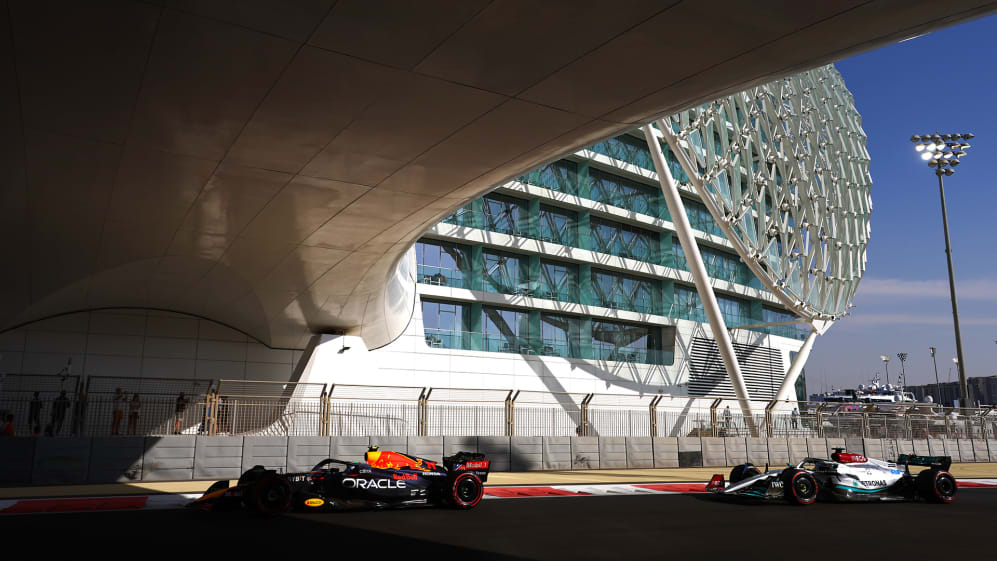 Speaking after Russell and Hamilton claimed P2 and P4 respectively on Friday's FP2 practice timesheets, Wolff said: "We have this internal 'table of doom', which kind of forecasts whether we are good at a track or not, in terms of our simulations.
"Mexico we thought was the best track of the season, and we were performing well. Brazil was right there, with Austin, but it came in better than we thought. Abu Dhabi in the table of doom is pretty much in the middle – it's not Spa and Monza.
READ MORE: 5 things we learned from Friday practice at the Abu Dhabi Grand Prix
"In a way, if we correlate with the table of doom, it means we understand where we are going to. If we out-perform the table of doom, obviously [we will be] happy, but also questioning why our tools [aren't] getting it right with our forecasts.
"The truth is, I don't know. We're lacking straight-line speed, particularly against the Red Bull, when they turn [up] the engine. But I would never say we are not in the mix – let's see. Rationally, probably not right there."