Wolff says car 'in best place it's been all season' as Mercedes aim to stop Verstappen being crowned in Jeddah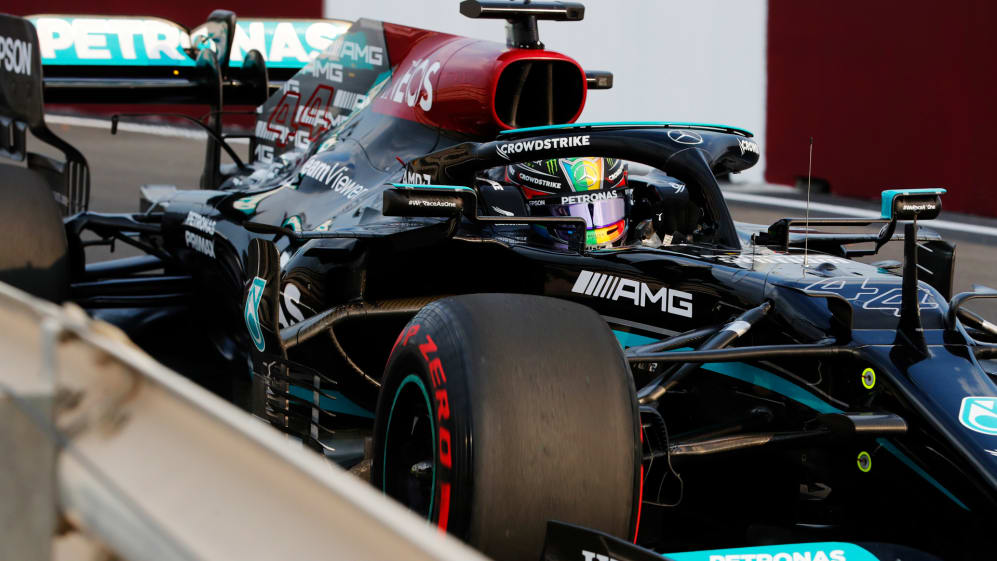 With just two races left and both championships still on the line, Mercedes Team Principal Toto Wolff has said that their W12 car is performing better than it has been all season ahead of this weekend's high-speed street race at Saudi Arabia's new Jeddah Corniche Circuit.
Lewis Hamilton has an eight-point deficit to Max Verstappen while Mercedes hold a five-point lead over Red Bull going into Saudi Arabia, where Verstappen could seal his first Formula 1 drivers' championship. There are a number of 'ifs' concerning Verstappen's chances, however, and it seems that Mercedes are brimming with confidence.
READ MORE: A potential title decider and a brand new circuit – 5 storylines we're excited about ahead of the Saudi Arabian Grand Prix
"The car has been performing well recently and is probably in the best place it has been all season, with the drivers confident to push it to the limit. That's encouraging for the final races and gives us strong momentum to take forward," said Wolff.
"We are all excited to still be in the fight at this stage in the season, it's a privilege and a testament to our resilience when we see where we stood in the early summer. Both titles are wide open, and our mission is clear," he added.
Jeddah is a journey into the unknown for everyone on the grid, this brand-new venue set to test machines and drivers alike with three DRS zones and a host of high-speed corners to contend with under the lights.
"Jeddah is another completely new challenge, an all-new track to get to grips with and a lot of work has gone on behind the scenes to ensure we hit the ground running on Friday, because getting as much information as we can during those initial sessions will be vital," continued Wolff.
READ MORE: Tennis star Raducanu reveals the key piece of advice she received from Hamilton
"It's a fast street circuit with long flat-out sections and several high-speed corners, lined by barriers meaning it'll be high risk and reward. We're more motivated than ever and we expect to be in the hunt, so we are all looking forward to the debut Grand Prix in Saudi Arabia."
Hamilton took his seventh win of the season at the last round in Qatar – which was his first triumph from pole since Spain – to close the gap to Verstappen.
Wolff also added his condolences after the passing of Sir Frank Williams, co-founder of the eponymous team: "He will be in all our thoughts this weekend and we'll try our best to deliver a performance that's worthy of his racing spirit."