Wolff says DNFs are a 'no-go' if Hamilton is to win record 8th crown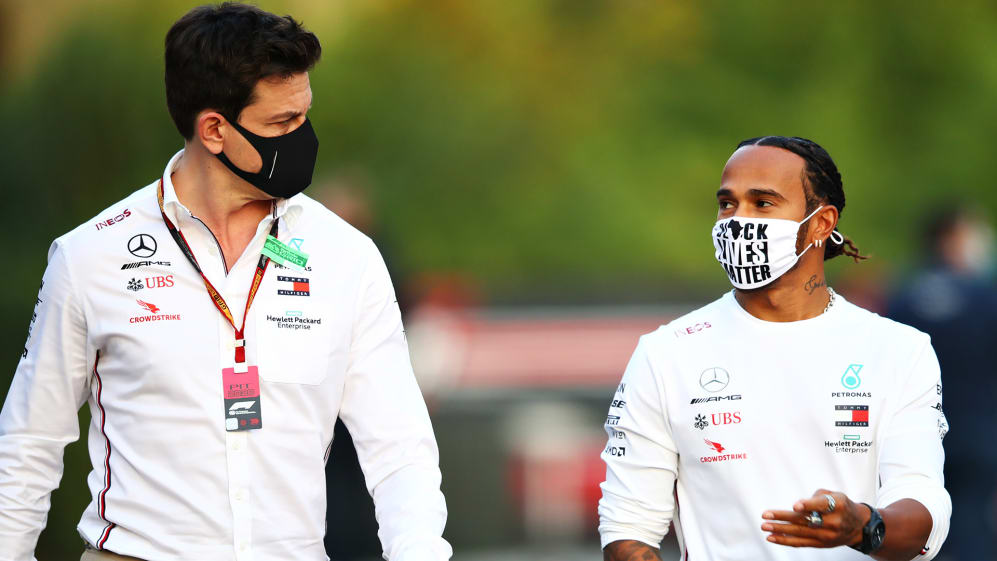 As we move into the final third of this enthralling Formula 1 season and reliability becomes more of a concern for all the teams, Toto Wolff says Lewis Hamilton cannot afford a single DNF in the remaining seven races if he is to win a record eighth world championship.
In Sochi, Hamilton's team mate Valtteri Bottas took a new power unit – having also taken a new unit at the previous race in Italy – while title rival Max Verstappen also took a new engine, causing both the Dutchman and Bottas to start from the back of the grid.
READ MORE: 6 Winners and 5 Losers from the Russian GP – Who were the stars and strugglers at Sochi?
Nicholas Latifi also had to swap out the Mercedes engine in the back of his Williams for a new unit in Russia, and after the race Wolff was asked whether he was worried about reliability.
"Definitely we are in a phase of assessment, how to continue this season in terms of power units," he said. "I think we haven't only made the cautionary engine change [for Bottas] because we felt we wanted to stockpile, but also because we want to understand the engine's performance, and that has given us some question marks."
Hamilton – who took his 100th Grand Prix victory in Russia – is still within his season allocation of three power units, but is Wolff expecting either of his drivers to have to take more penalties for further engine changes this season – or worse, suffer an in-race failure that could cause a DNF and possibly have a dramatic effect on the championship?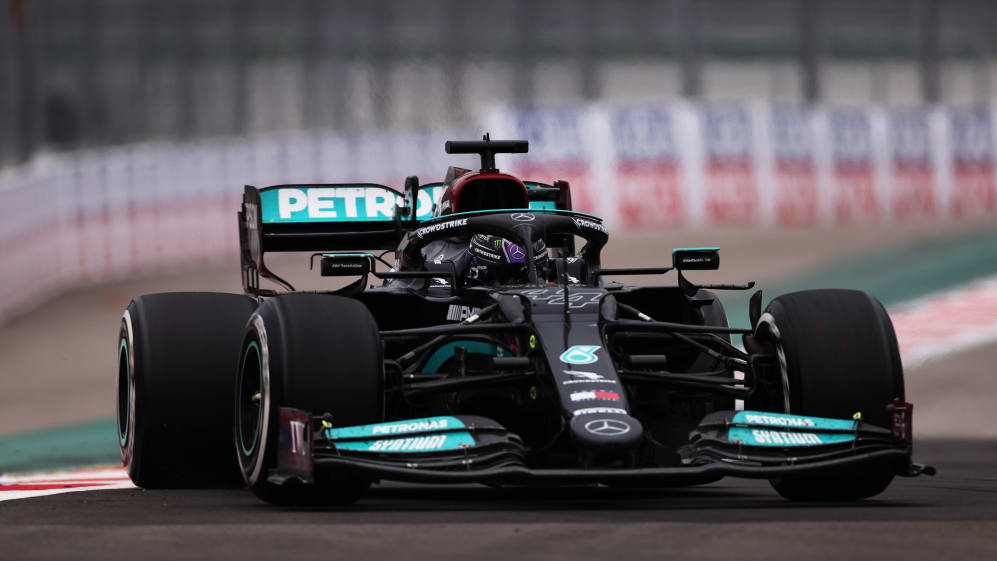 "At the moment, we're just taking it one race weekend at a time and [we will] reassess the performance of the power units and then take decisions," he said.
These power unit worries are set against the tightest championship battle F1 has seen for years, with just two points between Hamilton and Verstappen – and Wolff says he expects the battle to go down to the wire, and that neither contender can afford a single point-less race.
WATCH: From Monaco magic to Silverstone supremacy – 10 of Hamilton's best victories after he takes win #100 in Russia
"I think neither driver and neither team can have any comfort in the current situation, because there is just no gap in terms of points and I think that this is going to go very long.
"Reliability versus performance is always the fine line that you need to get right, and as I said before, DNFing obviously is a no-go for the championship, and nobody, neither us nor our competitors can afford a zero-point race weekend," he added.