Feature
6 Winners and 5 Losers from the Russian GP – Who were the stars and strugglers at Sochi?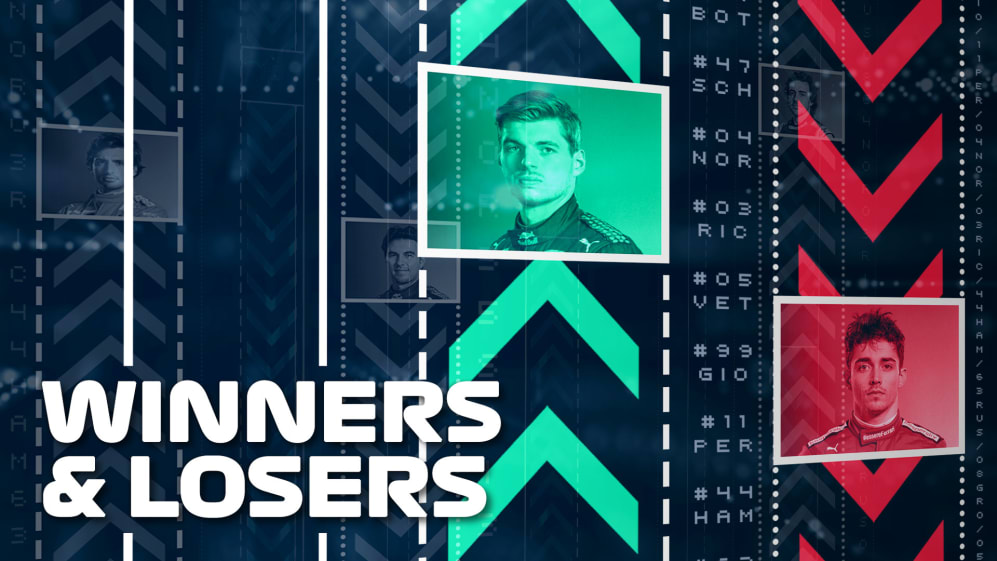 Heartbreak, delight and an impressive century – the 2021 edition of the Russian Grand Prix had everything. We've picked out our six winners and five losers from a thrilling race in Sochi.
Winner: Lewis Hamilton
This wasn't Lewis Hamilton's finest weekend, but as he's so often done, he found a way to grind out victory – courtesy of some smart driving and a cracking reactive strategy from Mercedes – to retake the championship lead.
Remarkably, it was only his second win in the last 11 races, but it was a historic one. A century of Grand Prix victories is a phenomenal achievement. Sure, he's had the best car for a large chunk of his career, but you've still got to get the job done. And as we saw once again in Sochi, it's not easy.
WATCH: From Monaco magic to Silverstone supremacy – 10 of Hamilton's best victories after he takes win #100
In taking victory from fourth, he became the first driver to win from outside the top three in Sochi – and incidentally, it's his first win from fourth since Hungary 2009. His Mercedes team also remain undefeated in Russian GP history.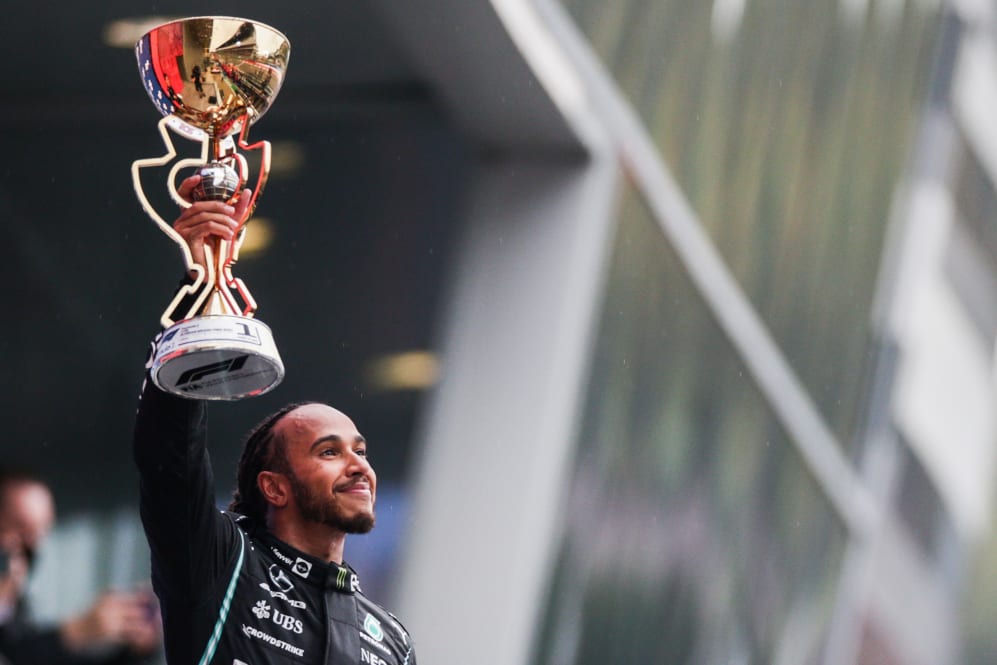 Loser: Lando Norris
You would struggle to find someone who didn't want to give Lando Norris a hug after the Russian Grand Prix, the McLaren driver having done everything right when leading the race until the rain started to fall in the closing stages.
The call to stay on slicks proved to be the wrong one – and his first victory slipped through his fingers. But while it will take some time for the pain to recede, he will learn from this and come back stronger.
READ MORE: Ross Brawn on THOSE Sochi strategy calls, Norris's pain, and Hamilton's historic 100th win
There are plenty of positives to take, too. He commanded the race when given the opportunity, having only led for one lap before arriving in Sochi, and while points for seventh plus a bonus for fastest lap will be of little consolation now, they could be crucial in McLaren's fight for P3 with Ferrari.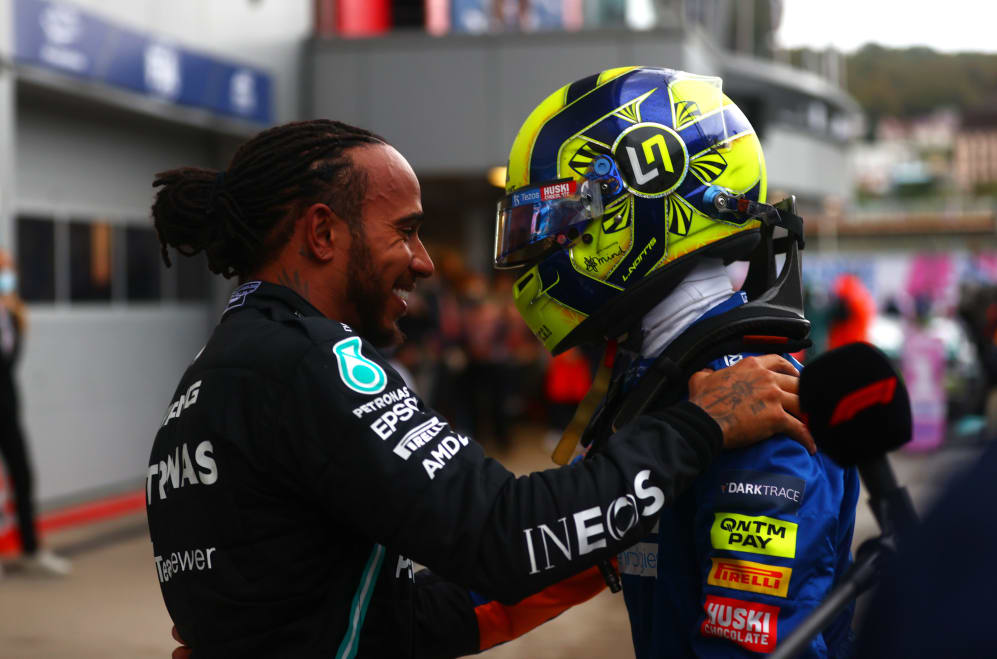 Winner: Max Verstappen
It was always about damage limitation for Max Verstappen once it became clear he would be starting from the back because of engine penalties, alongside his three-place drop for his part in the collision with Hamilton in Italy.
But not in their wildest dreams did he and his Red Bull team genuinely think they could rescue second. He was seventh and struggling with graining when the rain came.
A shrewd move to pit for inters put him in a position to fight his way onto the podium and while he lost the championship lead, the gap is just two points. It could have been a lot worse, on a track where they knew Mercedes are always strong.
READ MORE: Verstappen says 'perfect call' to switch tyres was key to P2 finish after recovery drive from last
Loser: Sergio Perez
Sergio Perez had raced himself into contention to score a hard-earned podium, based on pure performance, but whereas his team mate Verstappen opted to pit for inters, the Mexican gambled on staying out on slicks.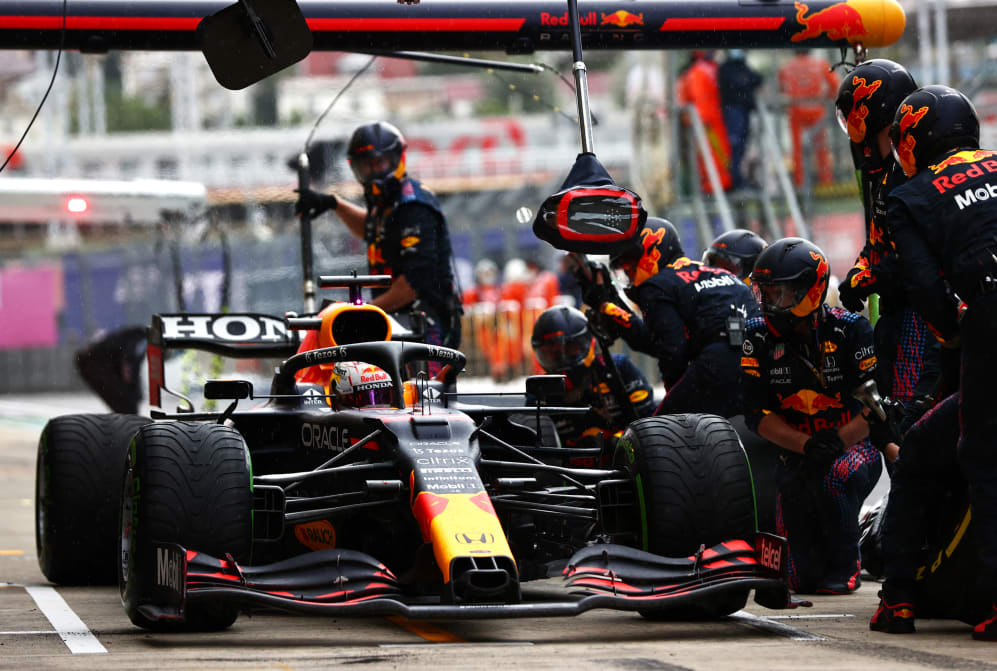 That was the wrong call and he dropped back to ultimately finish ninth. It was his third points finish in a row – and he maintained his 100% points-scoring record in Russia – but it should have been so much better. The loss of points meant Red Bull now trail Mercedes by 33 points in the constructors' championship.
Winner: Carlos Sainz
This was yet another race in which Carlos Sainz proved he has what it takes to be driving for Formula 1's most famous team. He converted his first Ferrari front row start from second into the lead with an opportunistic pass on Norris on the first lap.
READ MORE: 'It looked like it was going wrong' – Sainz survives late rain at Sochi to secure third podium for Ferrari
And while he didn't have a car quick enough to hold onto it, a combination of great reactive strategy, experienced driving and tyre management and a calm head in challenging conditions was enough to score his third podium of the season and grab his first top-five finish in Russia. He also extended his run in the points to eight races.
Losers: AlphaTauri
The Sochi weekend promised so much for AlphaTauri with their long-run pace in Friday practice looking good enough to score solid points on Sunday – but things didn't go to plan.
Both Pierre Gasly and Yuki Tsunoda had bad starts and while the pace in free air delivered on what the data predicted, they struggled to make progress. When the rain came, they gambled on staying on slicks with both cars – and though they pitted as it intensified, the damage had already been done.
That's their second successive non-scoring race and leaves them 25 points adrift of Alpine in the fight for P5 in the constructors' championship.
RACE HIGHLIGHTS: Catch up on all the action from a dramatic Russian Grand Prix at Sochi
Winner: Fernando Alonso
Fernando Alonso was at his feisty best in Russia, the double world champion attacking hard at the start and making the most of an Alpine that was among the strongest of the midfield cars in terms of pure pace.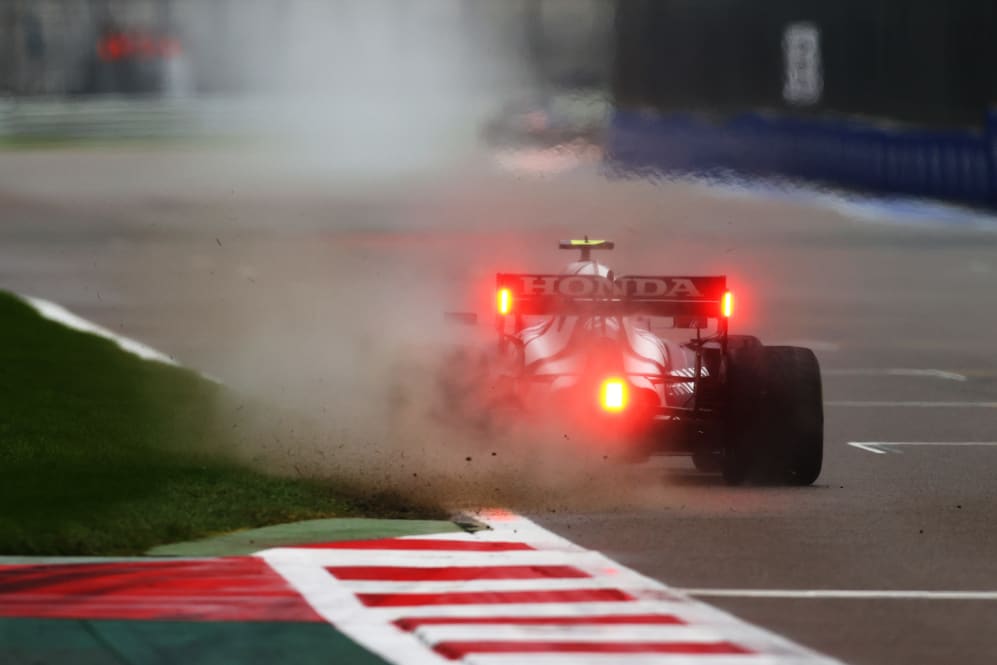 He was able to keep up with Perez in the first stint, passed Verstappen, and rose up into a podium position when it started drizzling with overtakes on Daniel Ricciardo, Perez and Sainz. But the decision to stay on slicks as the rain got stronger proved his undoing. Still, sixth equals his best result of the season and his equal-best finish in Sochi.
Loser: Valtteri Bottas
Valtteri Bottas arrived in Sochi expecting to challenge for victory, but he didn't deliver in qualifying, which triggered the decision to tactically change his engine and take the associated grid penalties that demoted him to 16th.
READ MORE: Unpicking the six laps that turned the Russian GP upside down – and how Bottas played a key role in Hamilton's win
The Finn couldn't cut through the field as anticipated, but an early switch to intermediates did help vault him up the field into fifth. However, this was the first time he has failed to make the podium since joining Mercedes, with today (Monday) marking exactly one year since he last tasted victory.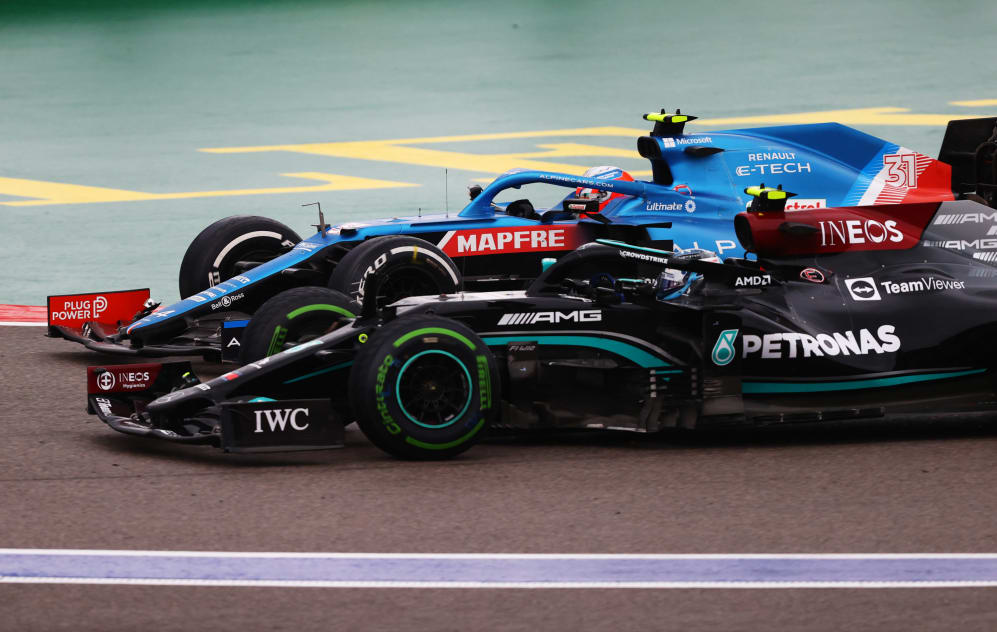 Winners: Alfa Romeo
Alfa Romeo have had a tough time of it this season, seven times finishing on the fringes of the top 10 and suffering the disappointment of Williams scoring well in Hungary and Belgium to move clear in eighth in the constructors' championship.
But with Kimi Raikkonen in Russia, they judged the race perfectly. The Finn made it up to 10th at the start and then boxed at the right time for inters to secure eighth, the team's best result of the year and Raikkonen's best since Brazil 2019.
READ MORE: What the teams said - Race day in Russia
Loser: Charles Leclerc
Charles Leclerc had it all to do in Sochi when Ferrari gave him an upgraded power unit for this weekend, which led to grid penalties as he had exceeded his allocation.
The Monegasque raced confidently and shrewdly to make it up into the points and then gambled on staying on slicks rather than boxing when team mate Sainz did for intermediates.
It didn't work out and he fell out of the points. His first non-score since Hungary means he falls behind Sainz to seventh in the drivers' standings.
Winner: Sochi Autodrom
The Sochi Autodrom hasn't made a habit of producing brilliant racing since it joined the calendar in 2014, but crikey did it deliver this weekend.
Qualifying was among the most thrilling sessions we've seen this year, as Norris took pole ahead of his old team mate Sainz, helped in part by a sprinkling of rain.
READ MORE: 'Mind blowing' – Mercedes boss Wolff reflects on Hamilton hitting 100 Grand Prix wins
Then race day - where a solid crowd wrapped up warm - was a cracker too, even before wet stuff got involved with just a few laps to go.