Wolff says Mercedes are '100% committed to putting pen to paper with Lewis' in response to Leclerc rumours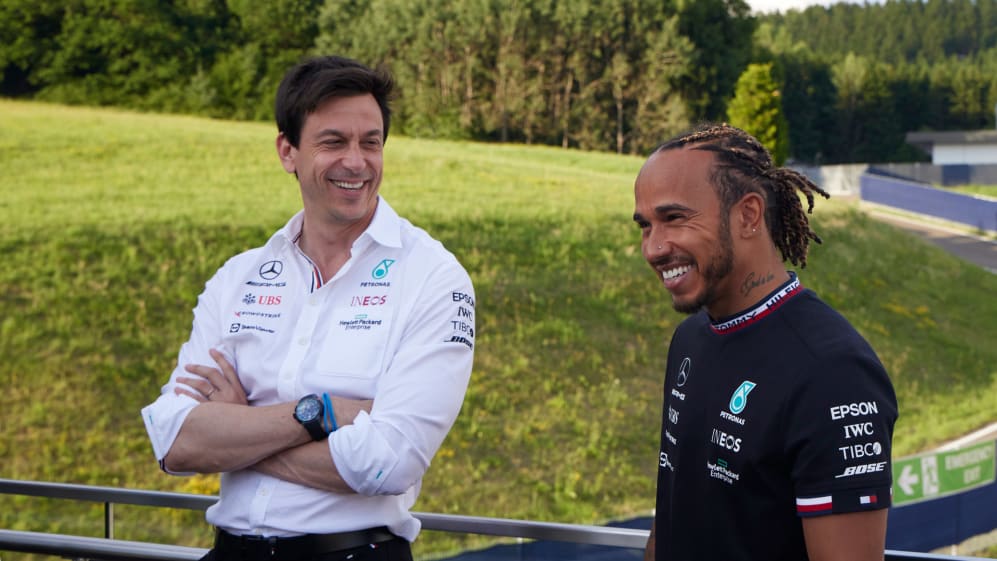 After rumours linking Ferrari's Charles Leclerc with a move to Mercedes began to circulate last week, there was plenty of buzz in the Baku paddock – but Mercedes Team Principal Toto Wolff said his team were committed to keeping seven-time champion Lewis Hamilton on board.
Leclerc took his first podium of the 2023 season in Azerbaijan after taking pole and Sprint Shootout pole, and there was plenty of speculation that he might be tempted by a move to the Silver Arrows in the future – especially if Hamilton were to move on or retire when his contract expires at the end of the year.
But the Monegasque driver responded by saying he was "fully committed" to Ferrari.
READ MORE: Leclerc responds to Mercedes rumours as Hamilton says they have 'no impact' on his F1 future
Wolff was also asked whether he'd consider bringing Leclerc on, and he replied: "I think he's 100% committed and loyal to Ferrari and it's his contract and in the same way we are 100% committed to putting pen to paper with Lewis.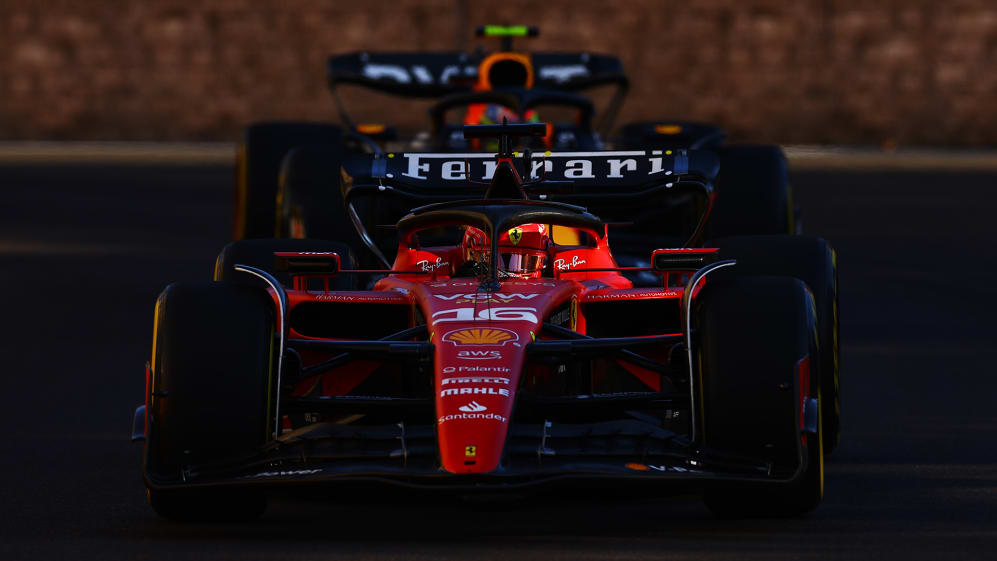 "I think nobody doubts Charles's ability and he's a good guy. The only time I talked to him was to ask where the gate is in Melbourne to board the plane. No contact otherwise," added Wolff.
The Mercedes Team Principal was pressed to say whether he'd consider bringing on the five-time Grand Prix winner and in response, he quipped: "You want that headline.
"Charles is a super guy, and for the long-term future someone you need to always have on your radar and that's clear. But not for the short- or the medium-term."
TREMAYNE: Does Ferrari's Baku performance mean they're on the right path to catch Red Bull?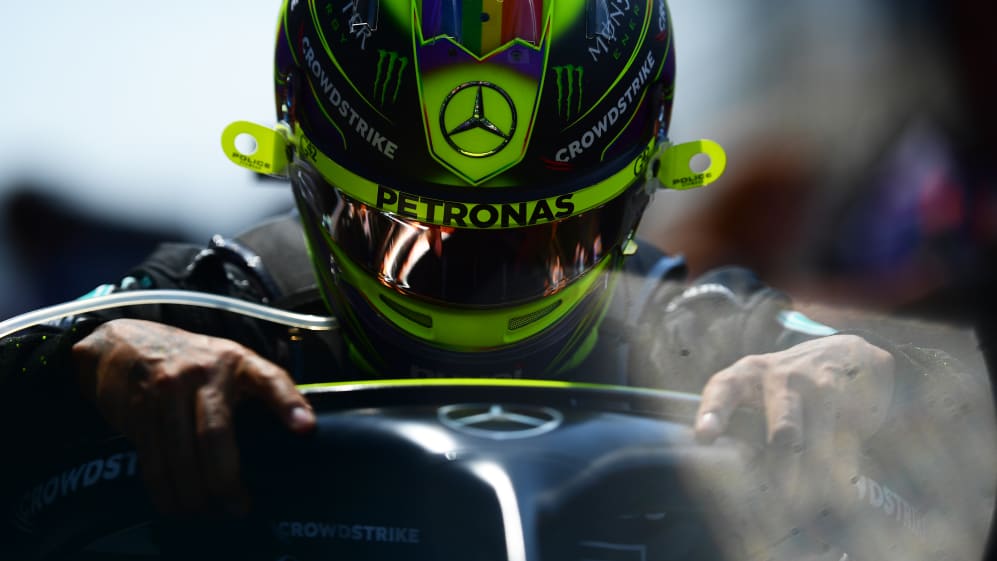 As for Hamilton, who endured his first winless season in F1 last year and has a best result of P2 in 2023 (Australia), Wolff said the team were still pushing to give their star driver a championship-winning car – and keep him at the team beyond this season.
"I think he feels very much that he's strong and we feel the same, that we are not going to race for a drivers' championship this year.
READ MORE: Hamilton rues Safety Car that 'kicked me in the teeth' as Russell vows to 'come back stronger' in Miami
"That is what it looks like at the moment, and we just need to give him a car that can do that and hopefully we can get our package to a winning package this season and have something that can bring him his eighth title, and no doubt he is motivated to achieve this.
"That's something he wants to do, that's his ability, we have a great relationship personally, and with the team he's been a strong pillar over the last 10 years, so we are in a really good place."