Leclerc responds to Mercedes rumours as Hamilton says they have 'no impact' on his F1 future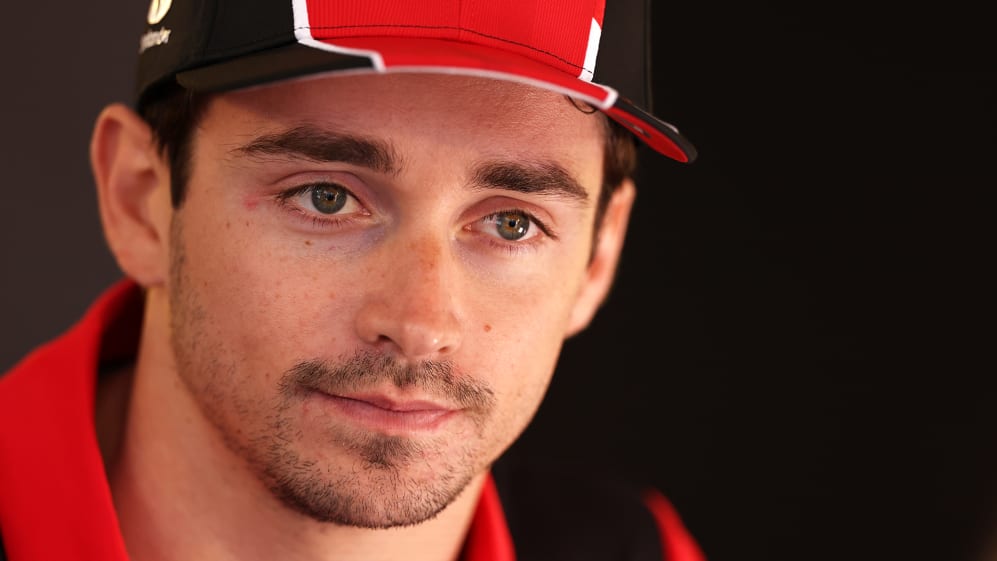 Charles Leclerc has brushed aside reports linking him with Mercedes, insisting that he remains "fully committed" to Ferrari and achieving his dream of winning a world championship for the famous marque.
Leclerc's future came under scrutiny in the Italian press during the April break, with the Monegasque and Ferrari enduring a difficult start to the 2023 season – one that is yet to yield a podium for driver or team.
READ MORE: 'I would be very frustrated if they were relaxed' – Vasseur opens up on how Leclerc and Sainz are dealing with Ferrari's setbacks
However, when asked about the speculation, and whether he has spoken to Mercedes, Leclerc said: "No, not yet, not for the moment. For now, I am fully focused on the project I am in today, which is Ferrari. I fully trust and I am confident for the future, then we will see, but I am fully confident for the project of Ferrari.
"I'm fully committed to Ferrari and I love Ferrari. It has always been a dream for me to be in this team, and my main priority is to win a world championship with this team, so it's not something in my mind."

Pushed if there has been any contact at all with Mercedes boss Toto Wolff, Leclerc – whose current deal runs through 2024 – stood firm, adding: "No. Zero, zero, really zero. You [the media] all smile because you don't believe me, but I promise."
Leclerc's team boss Fred Vasseur was also quizzed on the rumours, but he insisted that the team were still aiming to win a world title with the Monegasque driver.
"Drivers are key," Vasseur said. "I said yesterday, it's very important to have the drivers involved with the project and for a long time. I'm sure we have a good combination and, the question about Charles, it's a question as usual.
"But I think Charles said also that he wants to be world champion with Ferrari, and I want to be world champion with Charles or with Carlos [Sainz]. We are very happy with the drivers... and they are doing a good job. So far so good."
The rumours come amid ongoing discussions between Lewis Hamilton and Mercedes over a contract extension, with the 38-year-old yet to be confirmed alongside George Russell for 2024.
WATCH: Laughs, confusion and pure drama as Leclerc and Sainz take on 'Goggle Games'
When asked about the Leclerc to Mercedes rumours, and whether they impact getting a new deal over the line, Hamilton said: "No, not really. I think maybe some of the drivers have relationships with different [team] bosses and stuff.
"I like where I am, I love my team, and I'm grateful for the journey we've been on and what we're working on moving forwards. So it doesn't have any impact, no."