'You are watching someone special' – Coulthard reveals what has impressed him most about Verstappen's run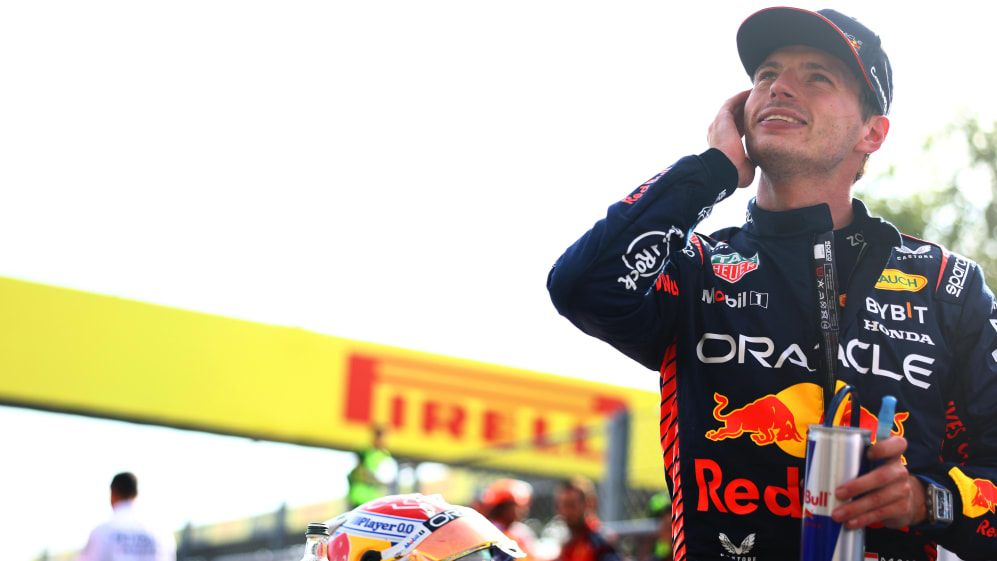 David Coulthard insists it has been clear since he was teenager that Max Verstappen was a "special" talent, as he praised the Dutch driver for his "super impressive" performances this season as well as the "consistency" of his Red Bull team.
Verstappen has been in sublime form in 2023 having won 12 of the 14 races so far this season. He currently sits at the top of the driver's standings, leading team mate Sergio Perez by 145 points, as he looks to seal his third consecutive title.
READ MORE: 'We just try to build the fastest car' – Horner hits back at suggestions RB19 is tailored to Verstappen over Perez
And ahead of the Italian Grand Prix – where Verstappen won a record 10th consecutive race – Coulthard revealed what it was about the "exceptional" two-time world champion that has impressed him the most this season.
"Max has always stood out through all the lower Formulas. Ever since he arrived in Formula 1 and won his first Grand Prix – I think even before he was 18 – you know you are watching someone special," Coulthard told Formula1.com.
"This was something you could have acknowledged when you saw Michael [Schumacher], Ayrton [Senna] or any of these guys. What is super impressive is the maturity he has got at 25.
"I know Lewis [Hamilton] had made a comment that he does not have tough team mates. First of all, that's not the case, and second of all it's not actually about who your team mate is, it's about who your competitors are, and his biggest competitor so far has been Lewis.
"And they have been unbelievable in the way they have gone wheel-to-wheel, and performed, and really delivered some great results. Whether you are a Mercedes fan, a Ferrari fan, it doesn't matter."
READ MORE: 'I never would have believed this' – Verstappen in shock after making more F1 history with Monza win
He added: "This sport brings exceptional drivers. Lewis is an exceptional driver, Fernando [Alonso] is an exceptional driver, Max is an exceptional driver, and this is just the facts.
"And in wait we have Charles [Leclerc], Carlos [Sainz], Lando [Norris], George [Russell], and the list goes on. These guys have shown great potential but are yet to win multiple races and championships."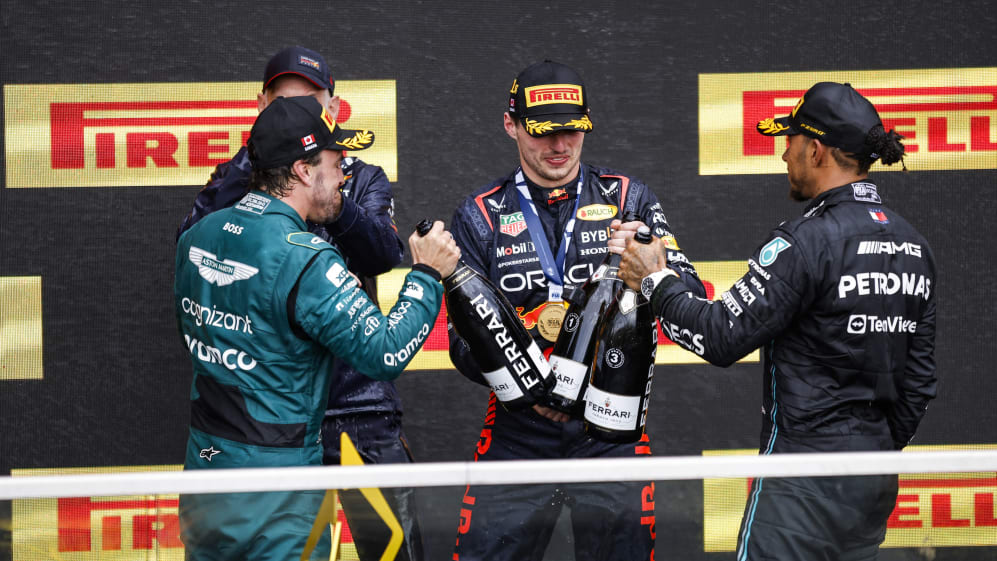 Coulthard also reserved praise for his former team Red Bull, who currently hold a 310-point lead over Mercedes in the championship. They are on their way to winning a sixth constructors' title in their history and the Scot is nothing if not impressed.
READ MORE: Suzuka Circuit announces Tokyo fan festival ahead of Japanese GP, featuring Tsunoda, Verstappen and more
"The consistency of what they deliver under Christian [Horner's] leadership, Adrian [Newey's] direction, of course those two do not design and build the whole car as you know, but you need a great team of people," said the 13-time Grand Prix winner.
"But somehow, even when sometimes there is a changing of the guard, they are able to always make sure that there is someone coming on that has the skills, has the potential, and are there to deliver."
Asked who could prove to be the biggest challenger to Red Bull and Verstappen's throne moving forward, Coulthard replied: "Lewis Hamilton and Mercedes, Charles and Carlos and George of course. Ferrari if they get on top of the issues.
TECH TUESDAY: Is this the small design detail behind Red Bull's massive advantage in 2023?
"All of these teams are great teams. Lewis has shown his pedigree. Seven-time world champion, could have been nine times, could've been 10.
"The reality is he's got that, he's signed for another two years, he has got the hunger, he has been exceptional all the way from karting to where he is now, and now we will see what Mercedes give him as a car."