Zanardi to be progressively brought out of coma but remains in 'serious' condition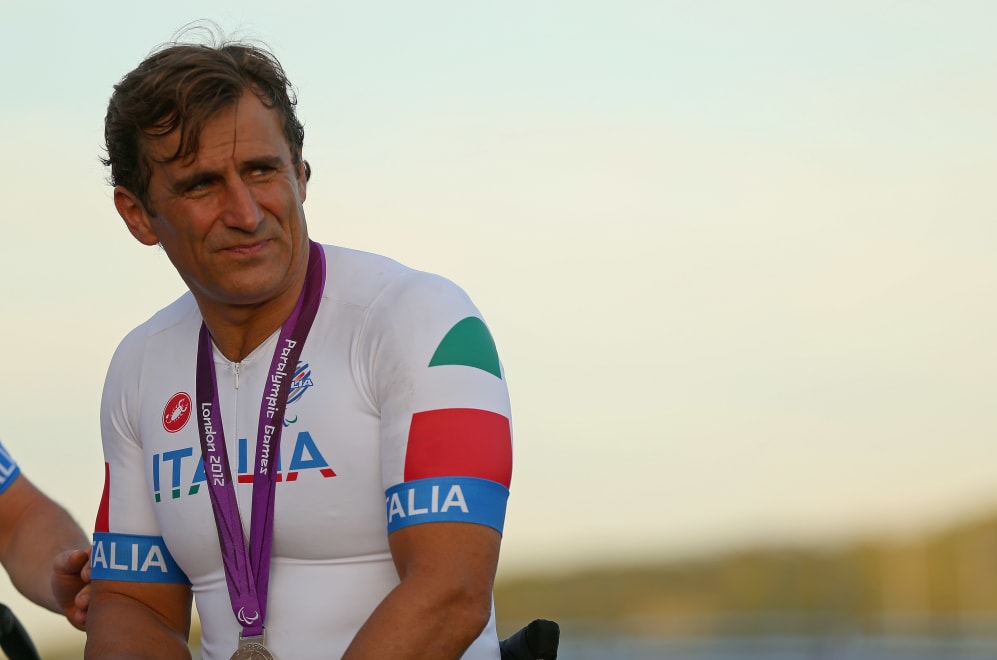 Former Lotus and Williams driver Alex Zanardi will be progressively brought out of the medically-induced coma he was put into following a handbike accident in June, according to the hospital where the Italian is being treated.
Quadruple Paralympic gold medallist Zanardi was competing in a handbike race in Italy on June 19 when he collided with a road car on the outskirts of Siena. After twice undergoing neurological surgery following the crash, the A.O.U. Senese hospital confirmed in a statement on Thursday that Zanardi's sedation would be gradually reduced, ahead of a further update on his condition next week.
"In agreement with the family… the progressive reduction of sedo-analgesia has been started in these days," said the hospital. "Following the reduction of sedation, it will take a few days for further evaluations on the patient by the multidisciplinary team that takes care of the athlete to allow any continuation of his therapeutic and rehabilitative path.
"Currently, the cardio-respiratory and metabolic parameters remain stable, the neurological picture remains serious and the prognosis remains confidential. Further information on Alex Zanardi's health conditions will be released next week in agreement with the family."
Ferrari ran #ForzaAlex on their cars in the aftermath of the crash in tribute to Zanardi, who made 41 Grand Prix starts between 1991 and 1999 driving for Jordan, Minardi, Lotus and Williams.