Zhou admits Alfa Romeo were 'lacking pace' in Austin after 'tricky' United States GP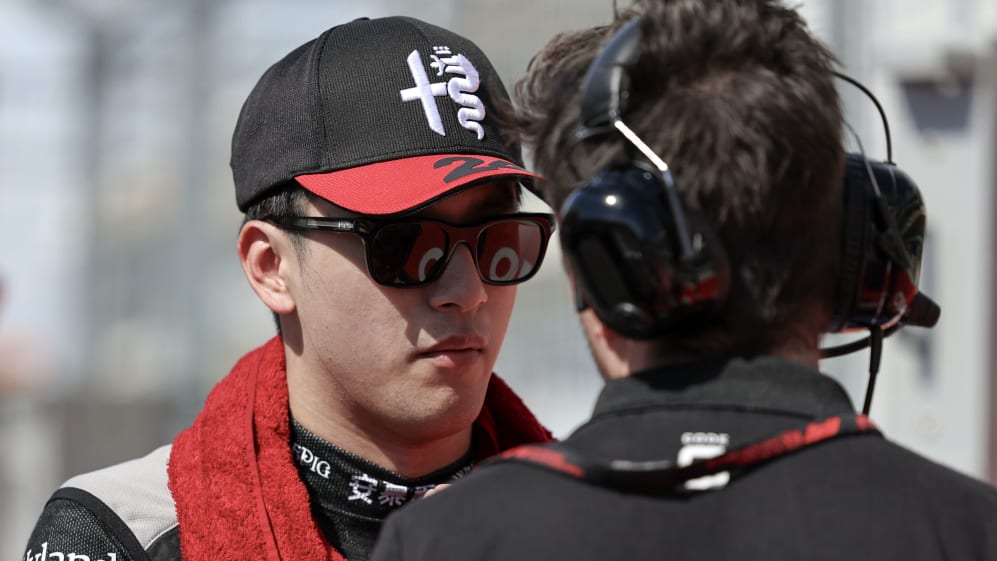 Zhou Guanyu admits that Alfa Romeo just did not have the pace to score points in Austin regardless of what they chose to do with their strategy, while Valtteri Bottas believes the track layout may have compromised his team this weekend.
Alfa Romeo scored their first double points finish of the season in Qatar but struggled to make much of an impression on the top-10 in Austin, with Zhou finishing 17th in the Sprint after qualifying 12th for the race.
EXPLAINED: Why Hamilton and Leclerc were disqualified from the United States GP
The Chinese racer made a solid start as he was running in 11th for much of his first stint until he was called into the pits to swap his mediums for some hard tyres. However, Zhou admits this stop, which came on Lap 9, may have been too early.
Reflecting on his race, where he finished 15th but gained two places after Lewis Hamilton and Charles Leclerc were disqualified, Zhou said: "Was very tricky. In general, just a lack of pace. First stint was actually good, first few laps.
"[I] was together with the AlphaTauris, and then we pitted for hards, which I think was a little too early. But then the pace was just not there, so I think whatever we did with the strategy it would not have made a difference in the end with the lack of pace on high fuel. Unfortunately, it was a tricky day."
Asked if he was surprised by their lack of pace, Zhou said: "[The] last few race weekends it's been the opposite, in those weekends we seem to have a stronger race car than the quali.
"We really maximised everything in quali this weekend [and] the race craft was pretty poor, and we need to analyse and improve for next weekend."
READ MORE: Russell says missed opportunities the 'story of my season' after podium chance goes begging
Bottas started just behind Zhou in 13th but lost a couple of places at the start. The Finn could not make his way through the field, even after Zhou let him through, taking the chequered flag in P14 before gaining two places at the end.
"Was lacking pace today for sure," said Bottas. "Just seemed to be where we finished is where we are. I think strategy wise we did the right thing; we had a good selection of tyres as well, just ultimately lacking pace this weekend."
Asked whether he was hopeful that Alfa Romeo would find a solution to their problems in the final four races, Bottas said: "Hoping so. I hope Mexico is good for us because last year it was a pretty good track for me and our car."
"I think we got a little bit compromised here with the bumpiness of the track and we couldn't quite run the stiffness and the ride heights we know is optimal for the upgrades. I think that maybe compromised the weekend a bit."