Russell says missed opportunities the 'story of my season' after podium chance goes begging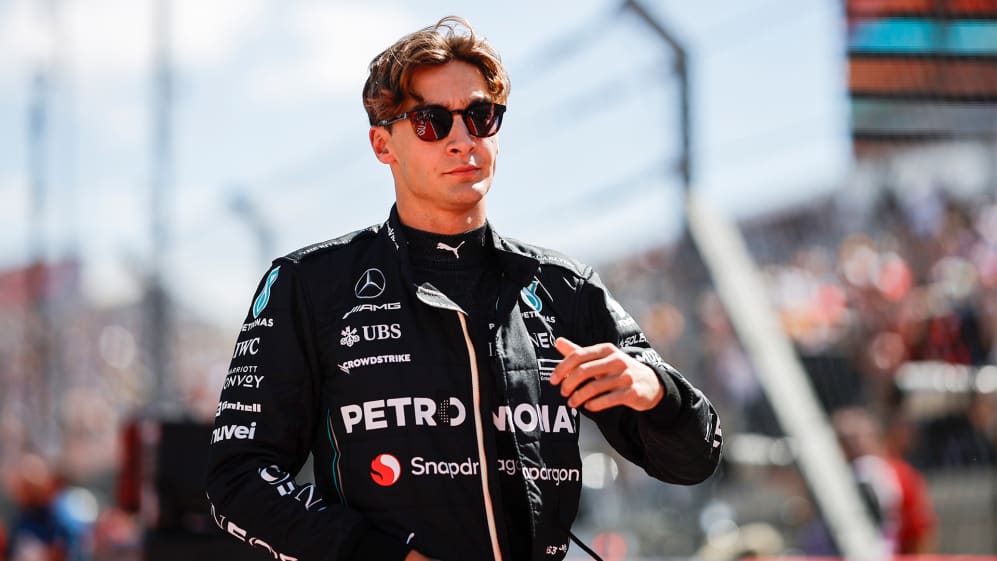 George Russell had a messy weekend all round in Austin, his problems starting on Friday when his original set-up in practice wasn't optimised – an issue that then impacted every session from there on...
Russell finished the Grand Prix in seventh on a day where the Mercedes looked to be quick enough to take the win – and thus wasn't too happy with his performance post-race.
That seventh place later became a more flattering fifth courtesy of his team mate Lewis Hamilton and Charles Leclerc's post-race disqualification for technical infringements. But even P5 isn't the sort of result Russell would have hoped for, with his afternoon getting off to the worst possible start – literally.
READ MORE: Hamilton and Leclerc disqualified from United States Grand Prix for technical breach
"The race start really cost me, I think I lost three positions," he said. "And then I don't know why but when we put the hard tyre on, we were massively off the pace. We had some problems with fuel consumption; I had to manage the engine and we were a second off the pace on the hard, just dropping like a stone."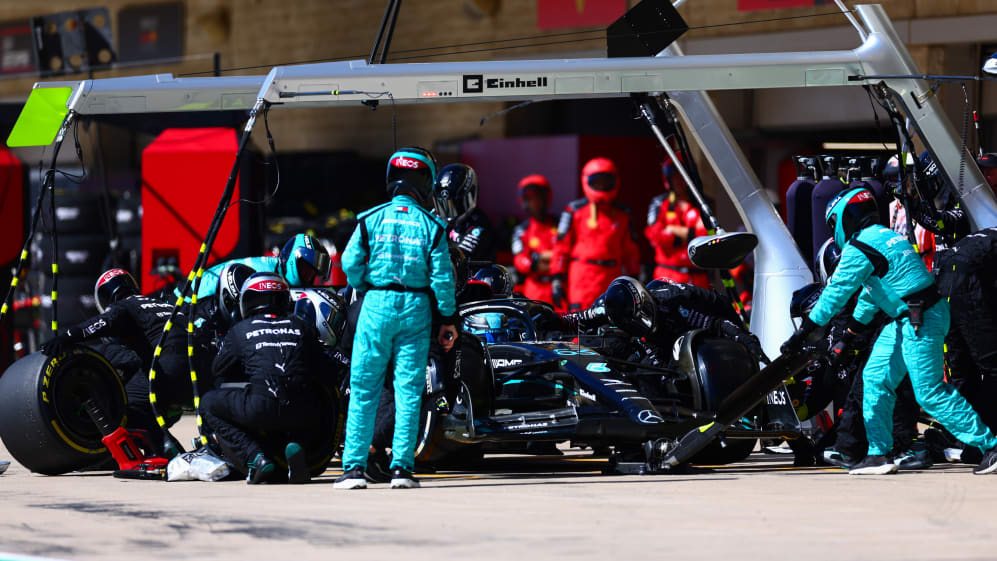 Mercedes had pitted Russell quite late for his first stop, in the hopes of trying an alternate one-stop strategy. But on the hard compound tyre, the Briton wasn't competitive and fell back through the order until the team decided to pit him with 17 laps to go for a new set of mediums.
It left him out of kilter with most of the front-runners, and although he made inroads with the fresh tyres, Russell ran out of time to climb back through the field. He ended the race just three tenths of a second behind Leclerc, having taken eight seconds out of the Ferrari in just a handful of laps.
READ MORE: Verstappen 'very proud' to score 'incredible' 50th F1 win despite brake issues in United States GP
"The last stint, we were the quickest car on track and we closed the gap to Max [Verstappen] by about 10 seconds, Lewis [Hamilton] by a couple of seconds. It's a bit disappointing finishing P7 knowing we could have been on the podium today.
"So, standing here now a little bit frustrated by a missed opportunity, which is story of the season. I feel like every time I stand here, I'm saying a missed opportunity, whereas last year, out of 22 or 23 races there was only one race that was a missed opportunity. So, we need to have a think what's going on, because it's not a lack of pace or performance."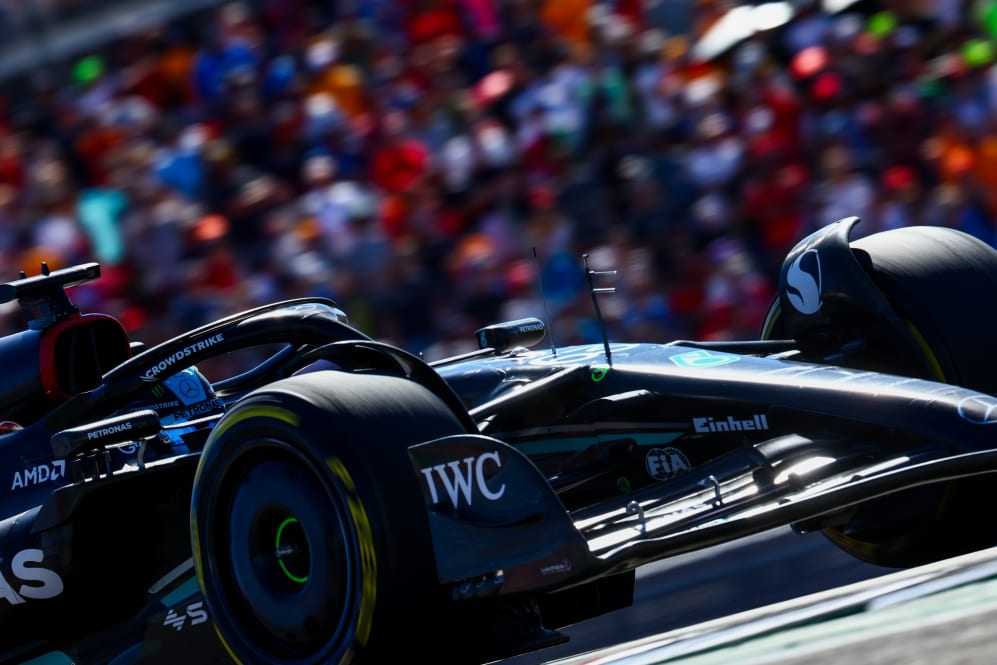 Russell only has one podium to show for this season, earned all the way back in Spain at the beginning of June. There have been a few near-misses, with fourth-place finishes and some bad luck with reliability thrown into the mix. But on a day where the newly-upgraded Mercedes clearly had very decent race pace, the result in Austin seemed a tough pill to swallow.
"We know that the upcoming races will probably suit us better than this weekend. So, we need to wait and see how we get on there, but on a personal note, it's been a really scrappy weekend – a scrappy season as a whole."
HIGHLIGHTS: Relive the action from the United States GP as Verstappen clinches win ahead of Hamilton