Zhou enjoys 'best two days' in F1 with Spain outing as Alfa showed 'we're ready to fight'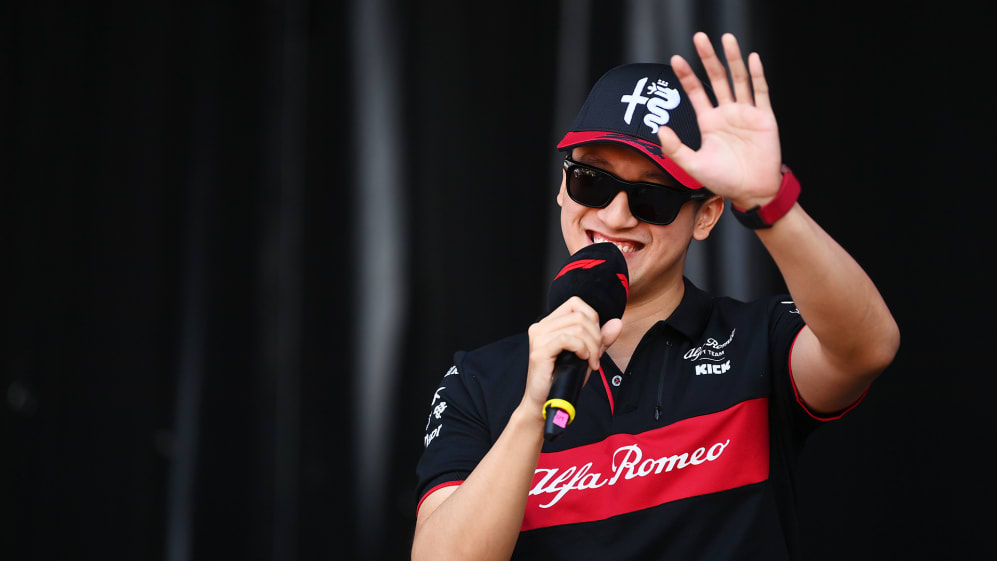 Zhou Guanyu was in high spirits after the Spanish Grand Prix as he matched his best result of the season with a strong run to ninth position, ending Alfa Romeo's sequence of point-less races in the process.
Having bagged two points in Australia earlier in the season, the Chinese racer repeated the feat at the Circuit de Barcelona-Catalunya with a confident and productive performance on race day.
READ MORE: Alfa Romeo announce shake-up as James Key takes over Technical Director role
Zhou had qualified 13th, three places and three-tenths ahead of experienced team mate Valtteri Bottas, but shot up to ninth on the first lap and remained in the top 10 battle as the race developed.
In the closing laps, Zhou went wheel-to-wheel with Yuki Tsunoda for P9 and ultimately claimed the position when the stewards determined that the AlphaTauri man had defended too robustly.
Reflecting on the result, Zhou said: "I really enjoyed today, it was a well-executed race from my side: I think these have been some of the best two days for me in Formula 1, in terms of performance.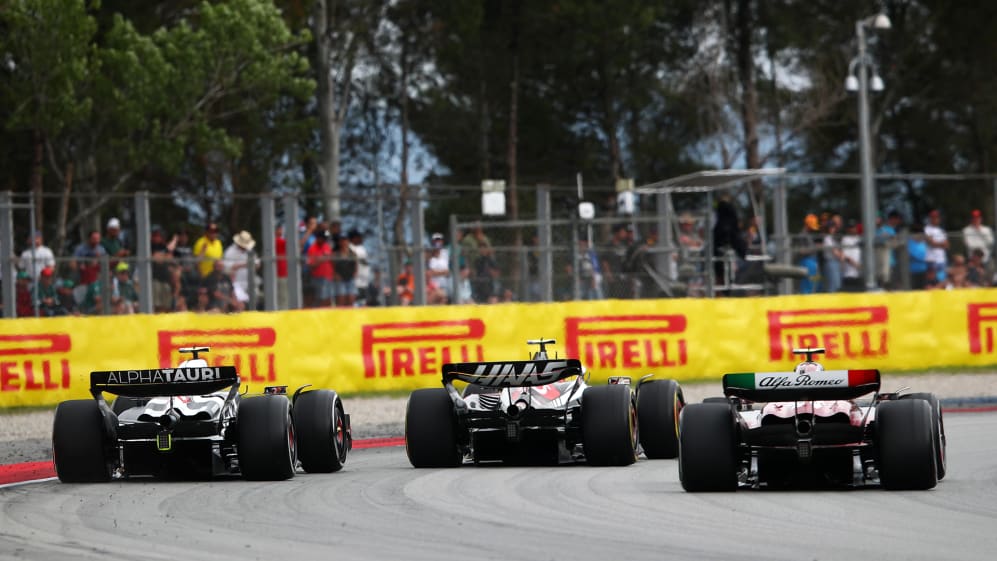 "I had a good first lap, and that was crucial to give us the opportunity to get something out of this race: our pace was strong, although there were times in which we had to manage our tyres wisely.
"I knew I had to keep the pressure on the others to bring home a result and, when the opportunity was there, I tried to force them to make a mistake."
POWER RANKINGS: Who makes it into the top 10 after a tough Spanish Grand Prix?
As for the moment with Tsunoda, he added: "At the end, I knew I had the pace to take Yuki: I had DRS, I was half a car ahead going into the corner, but I wasn't given any space and didn't have any other choice than to take the escape route to avoid contact.
"In the end, things worked out well and we were able to bring home two points, which was a good result."
Meanwhile, Team Representative Alessandro Alunni Bravi praised Zhou for driving "very well" as he pushed Alfa Romeo back into the points-paying positions amid a fierce midfield scrap.
"Today, we showed that we're ready to fight for every single lap, every single tenth of a second on track," he commented.
"We have shown that, working together with determination and as a team, we can deliver the result we all, and our drivers, deserve.
READ MORE: Pre-orders for F1 Manager now live as launch date revealed and new gameplay trailer drops
"The field is very close, we saw that today: every thousandth of a second matters so we need to be aggressive, have a results-driven mentality.
"We had a hard fight on track with the Haas, the Alpines, the AlphaTauris and to come out of this with points is a very positive result."
Alfa Romeo sit eighth in the constructors' standings after the first seven races of the season, with their tally of eight points putting them ahead of AlphaTauri and Williams.