Zhou outlines key areas for improvement in sophomore year as he unveils new helmet for 2023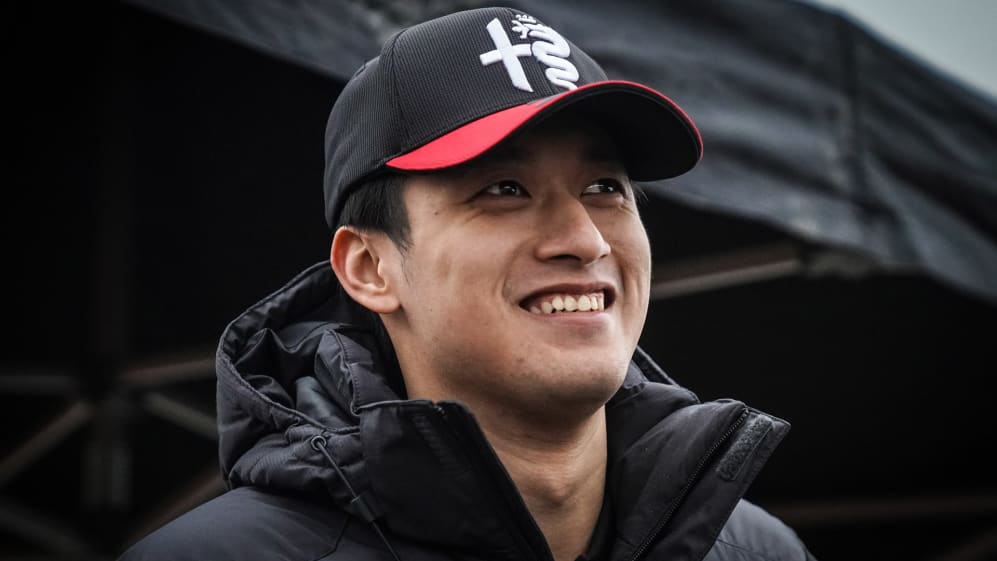 As he prepares to begin his second season in Formula 1, Zhou Guanyu has outlined the areas he feels both he and his Alfa Romeo team have to improve when racing gets under way next month.
The Chinese racer enjoyed a strong rookie campaign which started with a points finish on his debut when he came home in P10 at the season-opening Bahrain Grand Prix, while his personal best result came later in the season in Montreal – where he finished in P8.
READ MORE: Alfa Romeo reveal 'major change' on new C43 as they target 'next level of performance' in 2023
After a busy winter break spent at home in Shanghai preparing for his sophomore season, Zhou spoke to the media on Tuesday morning at Alfa Romeo's launch of their 2023 car, the C43, and opened up about both his strengths and weaknesses coming into the new season.
"From my side, I think as a team it's quite clear, it's the first 100 metres [at the start]," said Zhou, when asked what he was looking to improve this year.
"[In the] beginning of the year I was improving my one lap pace, to get the confidence to be absolutely pushing on the limit, not making mistakes in quali, and we were able to reach that throughout the season.
"But [at] the starts, we were the team that couldn't get the most consistency out of it. As a team we've been working super hard since the last winter. Hopefully, we will be making a further step up, and try to be more consistent on my side."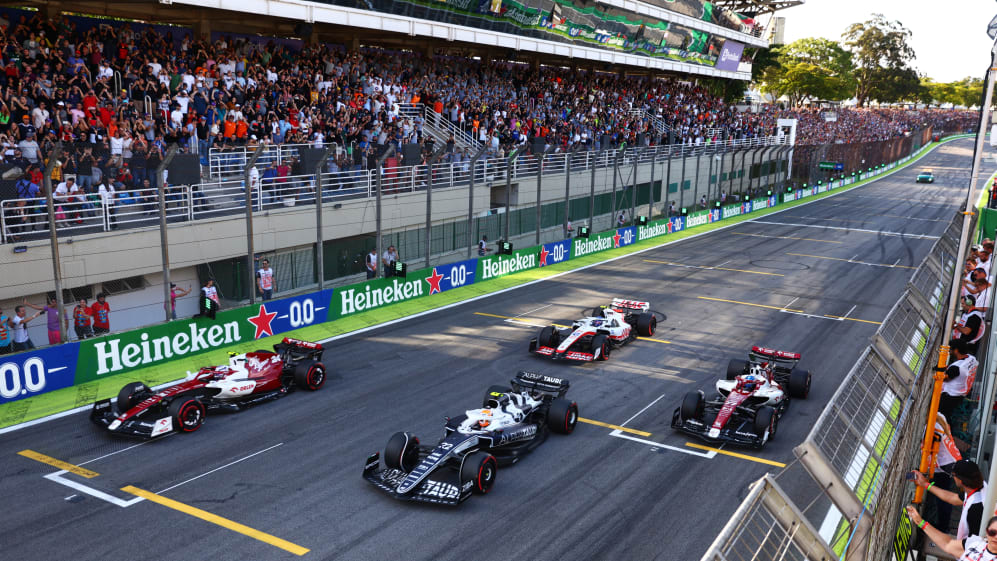 He added: "[Last year] there was a lot more new tracks for me to learn over the 2022 season. This season most of the tracks I have driven there, so all this can be taken into consideration.
"I feel like this year we can definitely make a further step up, but as a team we are very clear on the weakness and the strong point."
FIRST LOOK: Alfa Romeo show off 2023 C43 F1 car with striking new livery
When pushed to explain the difference in his approach coming into the 2023 season, compared to last year, Zhou said: "What was very clear is that right now last year I was super nervous, and very tense.
"Now I feel a bit more understanding with the team, with Formula 1 cars. So, I am arriving, let's say into the [shakedown] in Barcelona and [the] Bahrain test, I'll be feeling a bit more comfortable, a bit more knowing what's coming."
Zhou also heaped praise on team mate Valtteri Bottas and the rest of the Alfa Romeo team for helping him during his rookie campaign, as he explained just how much the Finn's advice has helped him take "another step" ahead of the 2023 season.
"Let's say [when I first joined] Alfa Romeo, I [didn't] know Valtteri too well. So, I needed to take my time to understand him, the team as well, together with the engineer crew and it's fair to say that I really enjoyed the first season together.
GALLERY: Take a closer look at Alfa Romeo's new car and new livery for the 2023 season
"It's been a massive help inside and out, from the team but also from my team mate," said Zhou.
"I learned so much from the experience people were giving me and from my rookie season, every little detail, that [improved my] driving ability, driving skills. I feel like I have taken another step compared to this time last year."
Oops! Error retrieving Twitter post
Following the launch, Zhou became the first driver to reveal the helmet he will be racing in this season.
It's a purple and yellow lid that has his logo on the side, which also features some of the famous buildings from his home city, Shanghai, on the back, and a rabbit on the top – with 2023 being Year of the rabbit on the Chinese calendar.
Fans may get their first view of Zhou wearing this helmet at Alfa Romeo's shakedown of the C43 in Barcelona this week, before pre-season testing in Bahrain on February 23-25, and the season-opening Grand Prix at the same venue a week later.