2022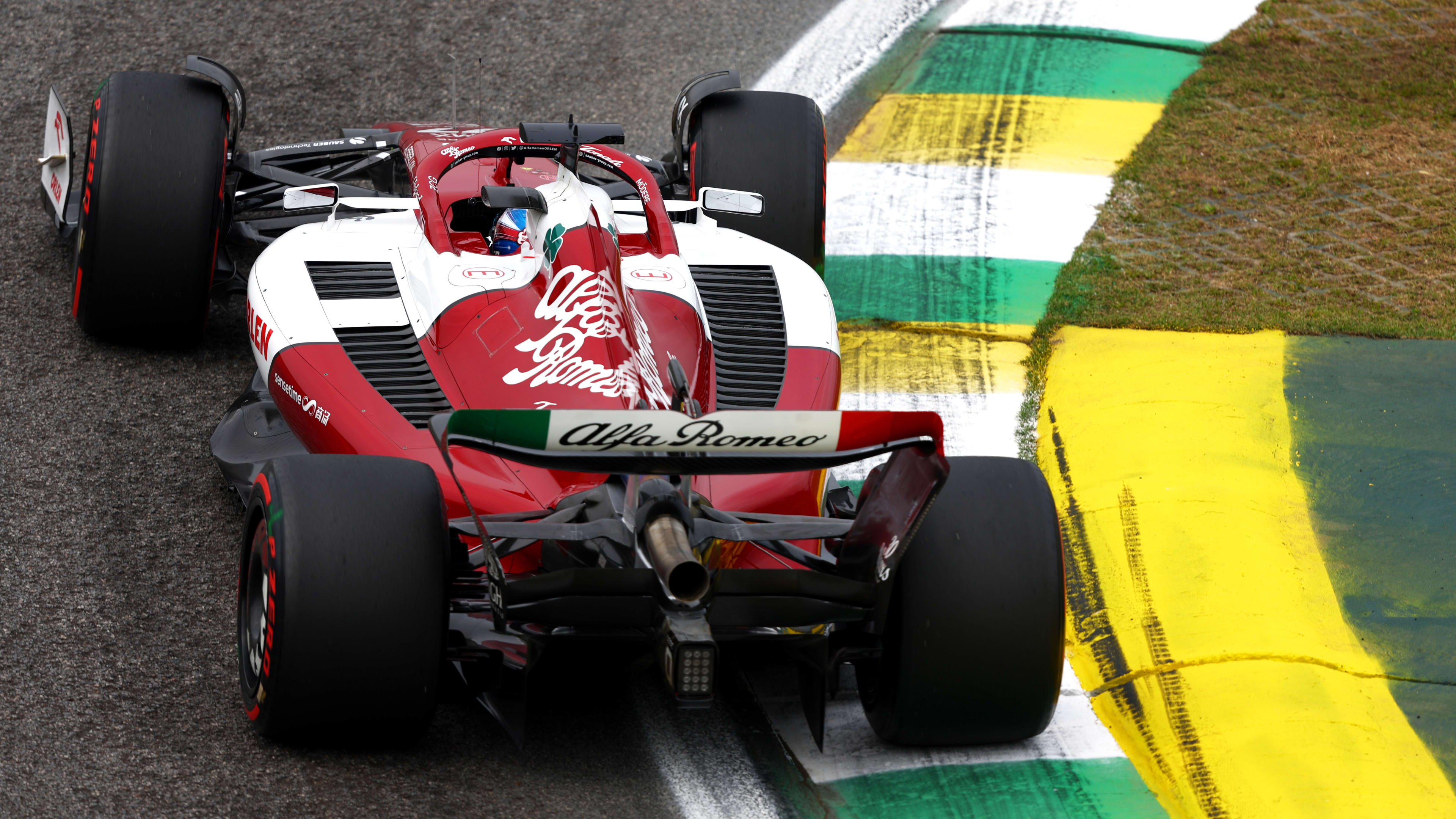 Move up three places in the standings, with Valtteri Bottas relishing his team leader role and rookie Zhou Guanyu more than earning his place. Make the headlines late season with news that the team will become the Audi works squad from 2026.

2021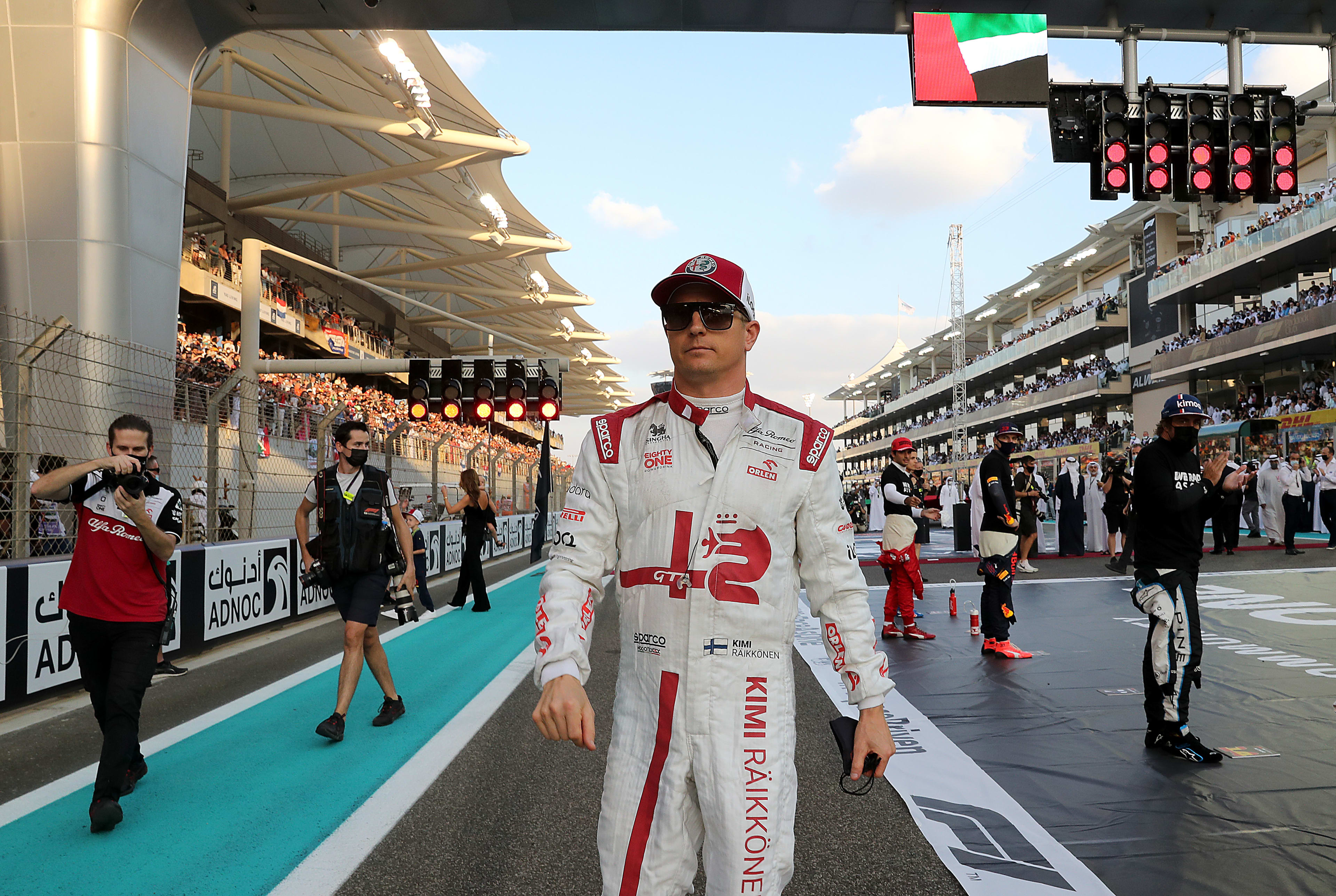 Fall to ninth in the table behind Williams, with 10 of their 13 points scored by former champion Kimi Raikkonen, who calls time on his F1 career at the end of the season. Prepare all-new line-up of ex-Mercedes racer Valtteri Bottas and Chinese newcomer Zhou Guanyu for 2022.

2020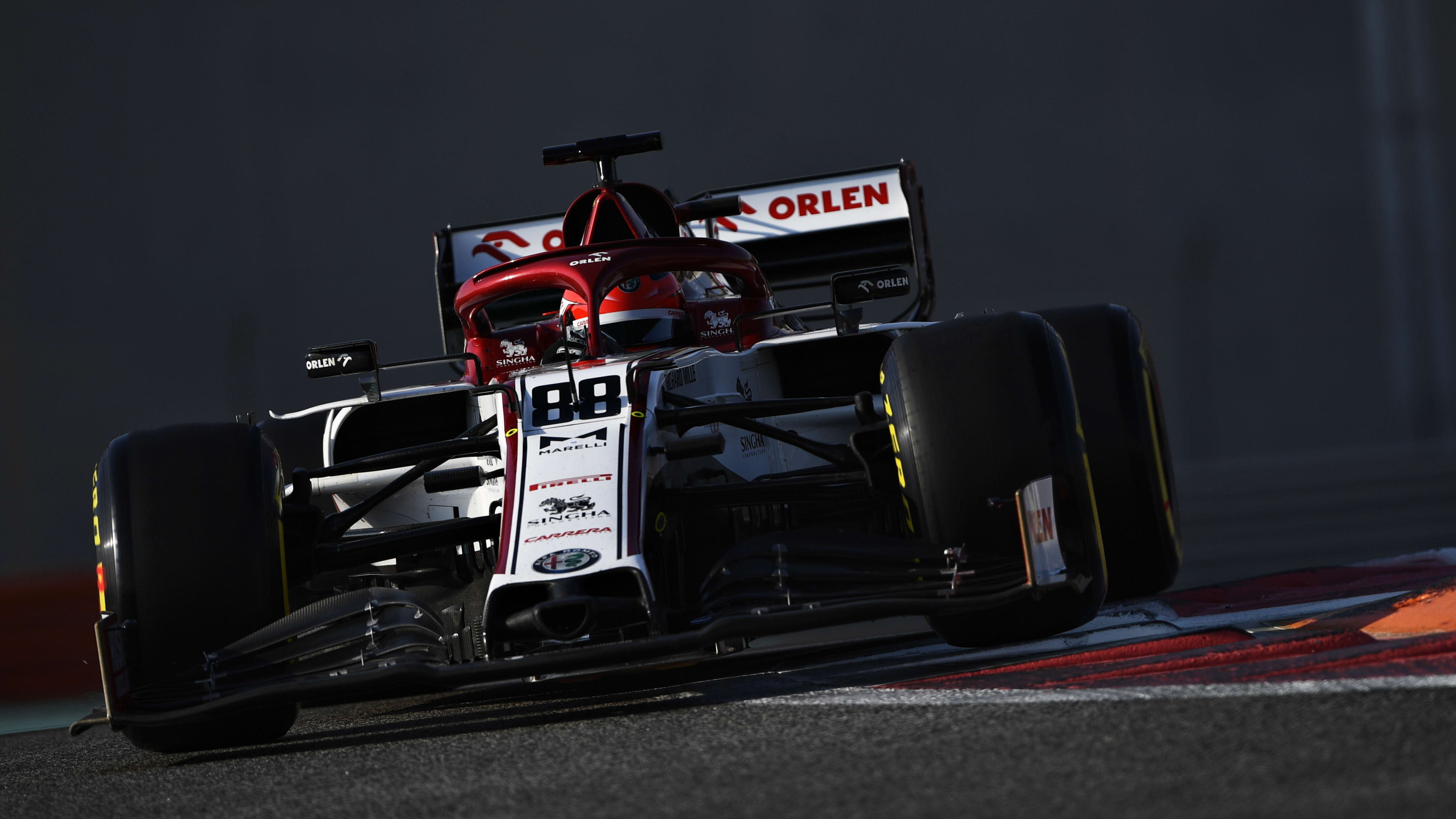 Another season of infrequent highs – both cars scoring points at their home race of Imola, and both making Q3 in Turkey – again ends with P8 overall, Kimi Raikkonen and Antonio Giovinazzi amassing just eight points between them.

2019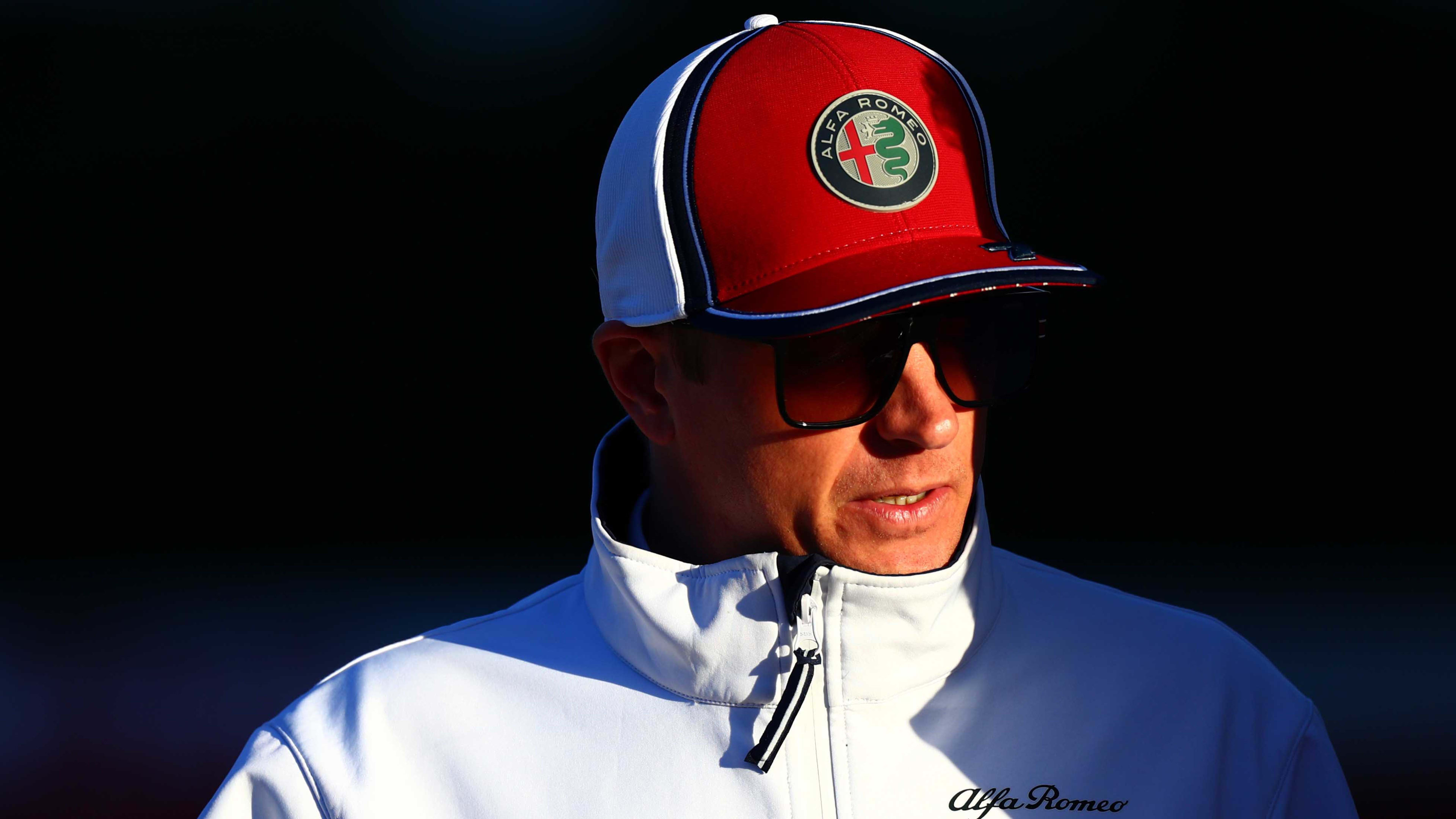 Progress slows, as the C38 proves frustratingly inconsistent, even with the experienced Kimi Raikkonen at the wheel. Nevertheless retain P8 in the standings, 22 of their 57 points coming at the season's eventful penultimate round in Brazil.

2018
Team Principal Fred Vasseur steers his squad on a surprisingly rapid upward path, their Ferrari-powered C37 proving increasingly competitive, particularly in the hands of rookie star Charles Leclerc, who scores 39 of their 48 points – a total almost 10 times their 2017 tally.
2017
Another tough campaign ends with just a five championship points. However, the mid-season arrival of Frederic Vasseur as team principal, followed by an Alfa Romeo title sponsorship deal for 2017 plus the signing of Ferrari protege Charles Leclerc, all bodes well for a brighter future.
2016
Lack of funding in the first part of the year means limited development, leaving the team woefully off the pace. Matters improve after mid-season arrival of new owners, and Felipe Nasr scores the only two points of their campaign at the penultimate round in Brazil, giving them a last-gasp top-ten finish in the final standings ahead of Manor.
2015
Recover to eighth in the standings with much-improved C34 car. Rookie driver Felipe Nasr proves a revelation, his partnership with Marcus Ericsson garnering points at nine of the season's 19 rounds. 
2014
Endure worst season in team's history, ending a campaign pointless for the first time. Despite Sutil's and Gutierrez's best efforts, uncompetitive C33 proves hard to master and the former's 11th places in Australia and Hungary are their best results.
2013
C32 notable at launch for unique narrow sidepod design, but initially fails to live up to expectations. Benefits significantly from mid-season tyre revisions, with Hulkenberg qualifying third and finishing fifth in Italy as team score 50 of 57 season points in last eight rounds.
2012
Season starts well, with Perez earning high praise for impressive podiums in Malaysia and Canada. C31 proves a competent, all-round package and, though inconsistent, Perez and Kobayashi add further podiums in Italy and Japan in the second half of the season.
2011
Strong first half of season from Kobayashi and Perez, with regular Q3 presences and top-ten finishes. Perez misses Monaco after qualifying crash, then sits out Canada where Pedro de la Rosa steps in. Difficult end to year but Perez and Kobayashi stay for 2012.
2010
Ferrari-powered C29's pace and reliability initially disappoints. Long-term technical director Willy Rampf replaced by James Key, ex-Force India. Performance gradually improves, with regular top-ten appearances. Nick Heidfeld replaces Pedro de la Rosa for final five rounds.
2009
Slow to adjust to new regulations. Podiums in Malaysia & Brazil are rare highlights in tough year in which they drop to sixth in standings. BMW announce they will withdraw from F1 at end of season and in November sell team back to founder Peter Sauber.
2008
Radical F1.08 proves highly effective, powering Robert Kubica to the team's first win in Canada and turning them into genuine title contenders, with podiums at nine other races. Late-season developments less effective, but still finish third with an impressive 135 points.
2007
From the outset occupy the 'best of the rest' slot behind Ferrari and McLaren, scoring in all 17 races, including two podiums. Heidfeld proves the dominant driver, but despite a brutal accident in Canada, Kubica also records several strong finishes.
2006
Fifth in standings in first campaign under BMW control, despite early reliability problems. Part company with Jacques Villeneuve mid season, replacement Robert Kubica scoring Italian podium, matching team mate Nick Heidfeld's Hungarian result.
2005
In June, Peter Sauber announces he is to step down as team principal after negotiating a takeover by BMW for 2006.
2004
Major wind tunnel investment pays off handsomely with impressively consistent season. Score points in 12 races to finish a lonely sixth in the constructors' table. Sign former champion Jacques Villeneuve for 2005.
2003
Difficult season, with points at only five (mostly wet) races. Best result Indianapolis, with Heinz-Harald Frentzen third, Nick Heidfeld fifth. Also sees team lead a Grand Prix for first time. Both drivers dropped for '04. Sixth in constructors' championship.
2002
Eleven points is enough to give team fifth place in the constructors' championship. The best result of the season is fourth and fifth in the Spanish Grand Prix.
2001
The team's best ever season with fourth place in the constructors' championship.
2000
Finish eighth in the constructors' championship with only six points. The highest finishes are two fifth places in Germany and Monaco. Both cars withdrawn from the Brazilian Grand Prix after spectacular rear wing failures.
1997
Best performance of the season is Johnny Herbert's third in the Hungarian Grand Prix.
1996
Johnny Herbert third for the team at the Monaco Grand Prix, team mate Heinz-Harald Frentzen taking fourth place. Team finish seventh in the constructors' championship.
1995
Team achieve first podium as Heinz-Harald Frentzen finishes third at Monza.
1993
Team manage a scoring finish in their first Grand Prix with J.J. Lehto taking fifth in South Africa. End the season sixth in the constructors' championship with 12 points.