Feature
German Grand Prix: Race Stats and Facts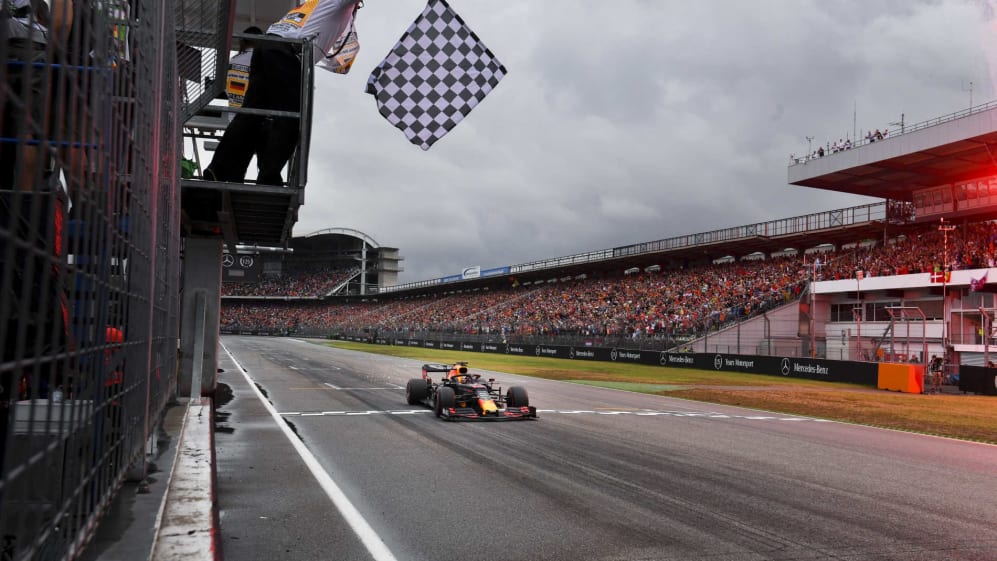 A dive into the numbers from a soaked 2019 German Grand Prix shows that Honda are riding a wave right now through Max Verstappen's victory, and some rookies made a real splash including Alfa Romeo's Antonio Giovinazzi – until a post-race penalty rained on his parade.
Red Bull had never won at Hockenheim, but Max Verstappen broke that duck in style. Coincidentally, his win under the rain came 25 years after his father Jos was engulfed in flames at the same circuit. That's 20 top-five finishes for Verstappen in a row.

This was the first time that two different Honda-powered teams took the podium since the 1988 Australian Grand Prix, when Alain Prost and Ayrton Senna gave McLaren a 1-2 and Nelson Piquet finshed third in a Honda-powered Lotus. Daniil Kvyat was the third-place finisher this weekend, giving Toro Rosso their first podium since 2009 – when Sebastian Vettel won the Italian Grand Prix. Alexander Albon finished P6 in Germany for his highest F1 career finish.

Vettel's impressive P2 finish from 20th on the makes him the third driver to achieve that feat in the last nine races at Hockenheim. His approach was based on an unlikely source of inspiration as he pulled off a home race masterclass…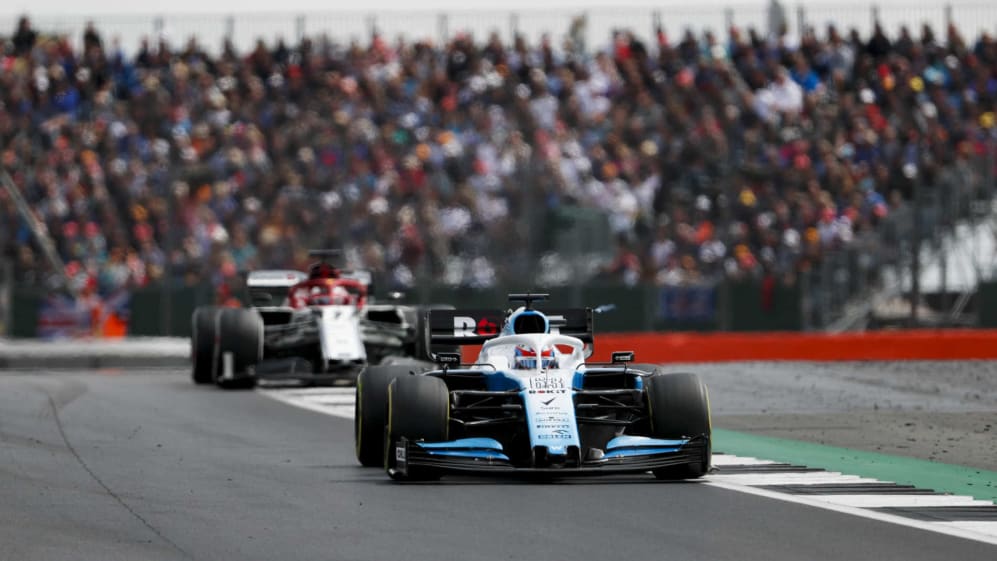 Racing Point took their best F1 result this weekend through Lance Stroll's P4 finish, and this is Stroll's second top-five finish ever. It was at the 2017 Azerbaijan Grand Prix where he finished third, and even though he briefly led the German Grand Prix, he still hailed it as an "amazing" day.

Carlos Sainz ended a drought under the rain at Hockenheim, scoring his first points ever at the circuit and taking a fourth-consecutive top-eight finish with P5, just behind Stroll.

A four-race pointless streak for Haas ended, and although Romain Grosjean (P7) and Kevin Magnussen (P8) had a brief collision for the second race in a row, they shrugged it off.

With Williams finishing P12 and P13 led by Robert Kubica, they took their best finish of the season. After Alfa Romeo's post-race penalties, Williams also scored their first point of the season as Kubica was promoted to P10.

Had Alfa Romeo not been penalized, it would've been a career-best P8 for Antonio Giovinazzi and a fourth-consecutive points finish for Kimi Raikkonen.

And with the rain came retirement. In the past four races – all dry, of course – six drivers failed to finish. At Hockenheim, there were six retirements alone in that chaotic, memorable clash under the clouds.